Best friends Leo and Tobey are joined by 'Pirates of the Caribbean' star Orlando when casually strolling the street in the East Village, New York City.
As if the combo of
Leonardo DiCaprio
and
Tobey Maguire
hasn't attracted a bunch of female fans, the two longtime buddies have added another hot single man to their wolf pack.
Orlando Bloom
was seen hanging out with the "
Titanic
" star and the "
Spider-Man
" actor in New York City on Wednesday, June 14.
The three's outing made a rare and attractive sighting. They were reportedly grabbing lunch that afternoon. They were later strolling around the East Village, with Orlando walking his adorable pup down the street, before stopping for ice cream.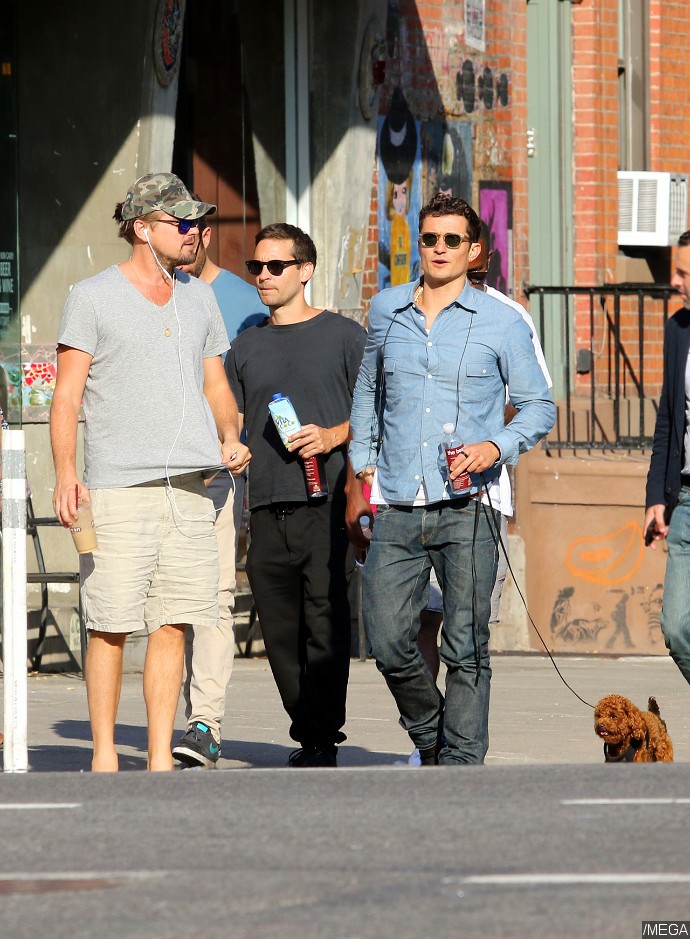 The trio dressed casually during the outing. Leo wore a gray shirt, khaki shorts and a camouflage cap. Tobey looked relaxed in a black T-shirt and trousers, while Orlando donned a chambray button-down and jeans.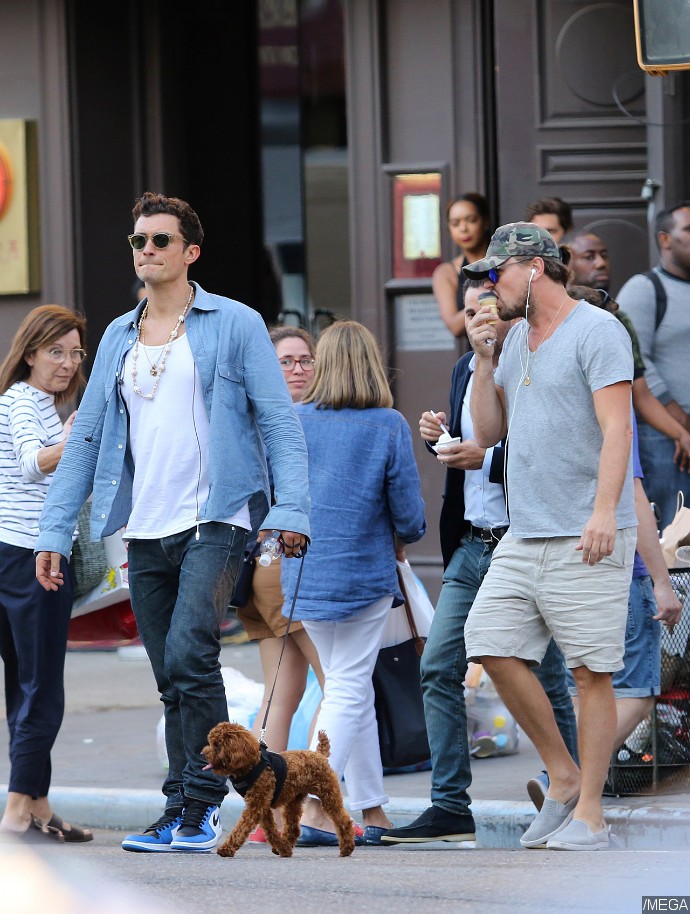 All three of them are currently single. Leo recently split from his model girlfriend
Nina Agdal
. Tobey and his wife Jennifer Meyer announced separation in October 2016 after nine years of marriage. Orlando and
Katy Perry
called it quits last March after dating for more than a year.