Witness the 'Freak Show' in the new installment of 'American Horror Story', Jax's emotional last journey on 'Sons of Anarchy' final season and more cute and awkward moments on 'The Big Bang Theory'.
It's like rain after a long drought when your favorite shows return following months of hiatus. After a successful run, no one wants to disappoint viewers and thus men behind these shows vow to deliver bigger, better, and more ambitious seasons than ever. Questions will be answered, yet new drama will unspool. To remind you where the last episodes left off and tease fans with what to expect in the new installments, AceShowbiz continues its Fall 2014 TV Guide with discussions about some returning shows in this second part.
In some cases like "
Boardwalk Empire
" and "
Sons of Anarchy
", this will be your last chance to say goodbye to beloved characters since the upcoming seasons will be their swan song. "
American Horror Story
: Freak Show" and "
The Walking Dead
" will let you indulge in your craving for more spooky and thrilling moments, while "
The Big Bang Theory
" will bring you nights full of laughs.
American Horror Story: Freak Show
Season 4 premieres Wednesday, October 8 at 10 P.M. ET/PT on FX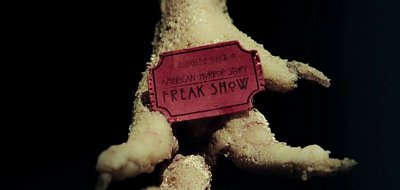 "
American Horror Story
" doesn't need a long introduction to convince you to watch after three unforgettable seasons. The fourth installment, "Freak Show", is set in 1952 in Jupiter, Florida when a troupe of curiosities has just arrived to town. Among the attractions are conjoined twins Bette and Dot Tattler played by
Sarah Paulson
and the real-life world's smallest living woman, Jyoti Amge. As if it's no creepy enough,
John Carroll Lynch
is cast as the one of the core villains who would rival season one's Rubber Man, Bloody Face of Asylum and Minotaur in the third season. The great talent that includes returning stars
Jessica Lange
,
Kathy Bates
,
Angela Bassett
and new additions such as Michael and
Wes Bentley
is another guarantee that the show won't fail.
The Big Bang Theory
Season 8 premieres Monday, September 22 at 8 P.M. on CBS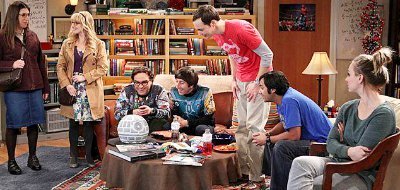 The most-watched TV show is back. After a prolonged contract dispute that left fans worried, the main cast is secured for at least three more years to bring laughs to every family's living room. When fans last saw the gang, there were some big changes. Penny and Leonard are engaged, which greatly affected Sheldon in a bad way. Couldn't accept the fact that he had to move out of the apartment he shared with Leonard, he left the town alone. Will he be back and able to adjust to the changes? Or is his relationship with Leonard still strained? The answer can only be obtained in the upcoming season 8 of "
The Big Bang Theory
".
Homeland
Season 4 premieres Sunday, October 5 at 9 P.M. on Showtime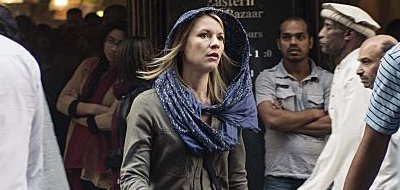 "
Homeland
" gained big fanbase in its first season, when it was very much about Carrie and her job as a CIA agent taking down terrorists and less about her complicated relationship with Brody. Now with Brody gone, the show returns to its root. Months after the major death in the season 3 finale, Carrie is sent to Middle East to stop terror threats in Pakistan. But that doesn't mean the new season won't tackle her personal life at all since Quinn obviously has feelings for her, but whether it will turn into a romantic relationship or not is the question. How she deals with motherhood is another thing to look forward too.
Scandal
Season 4 premieres Thursday, September 25 at 9 P.M. on ABC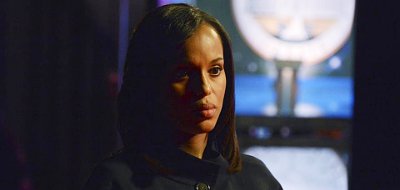 "
Scandal
" has many cliffhangers that need to be resolved following the jaw-dropping season 3 finale. Falling into her father's trick, Olivia left together with Jake to somewhere only they knew, but that's far from a happy ending as she admitted that she's in love with another man. In Washington D.C., she left Fitz grieving which was caused by her father since Rowan was responsible for Jerry Jr.'s death. How will this affect Olivia and Fitz's relationship if he knows the truth? Star
Tony Goldwyn
believes that Tony's feelings for her won't change as he realizes that Olivia, like himself, is not responsible for her father's sins. But after his son's death and knowing that his father Big Jerry raped his wife, Fitz and Mellie are going to need each other to recover from the tragedy. To further complicate things, Fitz has to work with Andrew, the man who has feelings for his wife, in the White House.
Sleepy Hollow
Season 2 premieres Monday, September 22 at 9 P.M. on FOX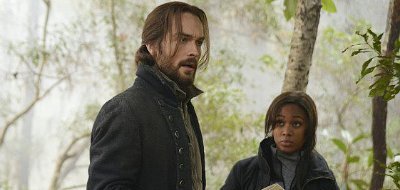 "
Sleepy Hollow
" was a sleeper hit in its first season, and now expectations are high for what's to come next. Executive producer Roberto Orci promised a scarier yet still humorous second season. But what fans have been waiting for the most is the answer to Abbie and Ichabod's fate. The former was stuck in purgatory and the latter was buried in a coffin, but they somehow find a way to get out of it and reunite to stop apocalypse on earth as a clip shows them calling Kindred, a new mysterious being, to fight the Headless Horseman. As for their relationship, despite fans' hope to see it turning into something romantic, don't expect it to happen soon as Orci said Crane and Katrina shared the same goal to reunite their family.
Sons of Anarchy
Season 7 premieres Tuesday, September 9 at 10 P.M. on FX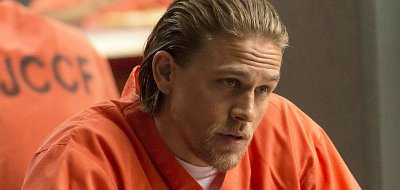 The tension reaches a new height in the final season of "
Sons of Anarchy
". The group always lands in troubles, but it's never been as personal as the death of his wife Tara for Jax. Thus when the show returns, Jax's biggest goal is to avenge her death. But it doesn't help that he's in jail. Even after he's freed, expect to see Jax in moral dilemma when he finds out that the murderer is his own mother. With Jax burning in rage, no one is safe and one character will die in almost every episode, which gives another reason why you should not miss the show even just a week. Guest stars like
Lea Michele
and
Marilyn Manson
will make the show fresh.
The Walking Dead
Season 5 premieres Sunday, October 12 at 9 P.M. ET on AMC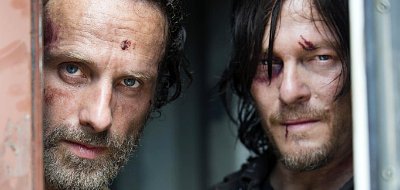 "
The Walking Dead
" has never failed to surprise people with shocking twists and deaths and we can expect those in season 5. New stunt coordinator Monty Simons said they filmed a "stunt-heavy" premiere and if it's any indication, this will be an action-packed season. In the season 4 finale, Rick and his group were kept in a train car by the Terminants, but they will soon escape from that place and head to Washington D.C. Many of the survivors are reunited now, which is good since showrunner Scott M. Gimple warned that "things are going to get extremely brutal" for the characters and they "need to lean on each other quite a bit." But some characters are still separated, so there will be at least two story arcs.
« Back to Part 1