Comics-adapted series 'Gotham' and 'Constantine', provocative drama' The Affair' and Viola Davis-starring 'How to Get Away with Murder' from Shondaland are just some of the ambitious new shows.
Fall is the most awaited season for TV lovers, when their favorite shows return and new promising programs launch. Following the tradition, AceShowbiz presents Fall 2014 TV Guide that gives overview of some hotly anticipated programs that you wouldn't want to miss. The article is divided into two parts: New Shows and Returning Shows.
Included in this first part are some selected freshmen which are expected to be new TV hits. There are "
Gotham
" which has got a lot of buzz due to its tie to DC Comics' famous superhero Batman, intense drama "
The Affair
", and crime drama "
How to Get Away with Murder
" from Shonda Rhimes. There are at least two other comics-adapted shows ("
Constantine
" and "
The Flash
") and a bunch of sitcoms that offer a wide selection of entertainment programs.
The Affair
Premiere Sunday, October 19 at 10 P.M. on Showtime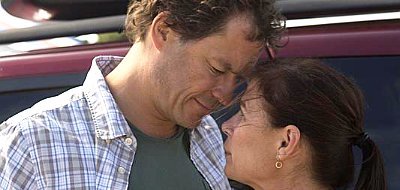 From the network that has brought you "
Masters of Sex
" and "
Penny Dreadful
", here comes a new provocative drama, "
The Affair
". As suggested by the title, the story begins with an extra-marital relationship between Noah (
Dominic West
) and Allison (
Ruth Wilson
), who are both married, during a summer vacation. Applying "Rashomon"-like structure, the affair is depicted in flashback from Noah and Allison's different perspectives. As the show progresses, it delves more into the complicated marriages of the adulterous couple with their respective spouses. Maura Tuerney and
Joshua Jackson
play Noah's wife and Allison's husband respectively.
Black-ish
Premiere Wednesday, September 24 at 9:30 P.M. on ABC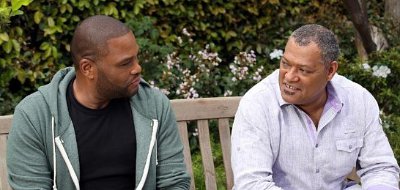 "
Black-ish
", a comedy about modern family, could be the perfect companion to ABC's "
Modern Family
".
Anthony Anderson
, known for his roles on TV dramas such as "
The Shield
" and comedy movies like "
Kangaroo Jack
", stars as successful ad exec Dre who is worried that his African American family is out of touch with their own identity.
Laurence Fishburne
makes a big departure from his "
Hannibal
" role by playing the laid-back and loving grandfather. Trying to reflect diversity in the society, the show manages to insert cultural jokes without being offensive.
Constantine
Premiere Friday, October 24 at 10 P.M. on NBC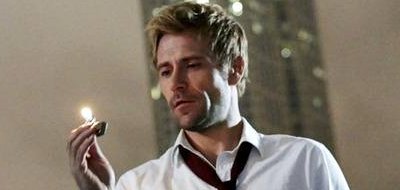 Gritty and dark may be best to describe "
Constantine
". Based on DC Comics property, it has Matt Ryan ("
The Tudors
") in the titular role. He is a con-man-turned-occult-detective who is reluctantly thrust into the role of defending our world against dark forces from beyond. At first, he's paired with developing medium Liv Aberdine (played by Lucy Griffiths in the pilot), but in order to give John Constantine a sidekick who could more regularly challenge him, the show replaces Liv with Zed the Psychic (Angelica Celaya). Comic book fans who were disappointed with the 2005 film starring
Keanu Reeves
may find this TV adaptation more likeable as it promises to remain more faithful to the source material than the movie.
Gotham
Premiere Monday, September 22 at 8 P.M. on FOX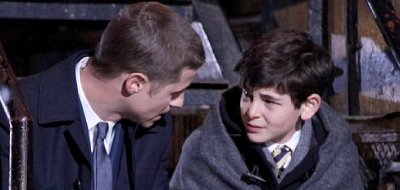 FOX aims high with "
Gotham
". Just as Batman is going to be brought back to the big screen with
Ben Affleck
as the Caped Crusader in "
Batman v Superman: Dawn of Justice
", this TV series explores the years before the superhero is born. At the center of the story is Lt. James Gordon, whose relationship with Bruce Wayne shapes him into the vigilante he is later known for. The show also tells the origin stories of some Batman villains, including the Penguin, Catwoman, Joker and Poison Ivy. Supported by
Benjamin McKenzie
, Donal Logue and
Jada Pinkett Smith
in the cast and with "
The Mentalist
" creator Bruno Heller as creator and exec producer, this Batman prequel series is certainly not a lame superhero show.
Gracepoint
Premiere Thursday, October 2 at 9 P.M. on FOX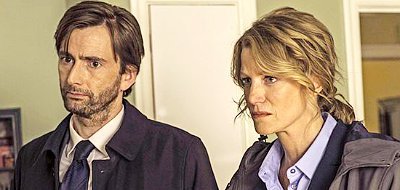 A murder of a young boy may sound similar to many cases on other detective shows, but such crime shakes a small seaside town to its core in "
Gracepoint
". Suspicion grows among friends and neighbors as two local detectives are trying to find the killer.
Anna Gunn
, fresh off her Emmy win for her "
Breaking Bad
" role, stars opposite
David Tennant
, who also took a lead role on the British show, "
Broadchurch
", which this crime drama is based on. The U.S. remake starts off in a very similar fashion to the original version, but exec producer Carolyn Bernstein promised that "it really diverges in significant ways" by the third or fourth episode.
How to Get Away with Murder
Premiere Thursday, September 25 at 10 P.M. on ABC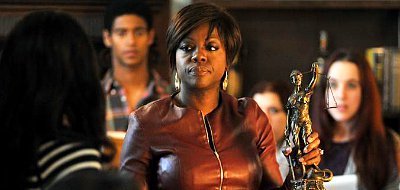 Award-winning actress
Viola Davis
makes a big transition from the silver screen to the small screen to take a role that brings her out of her comfort zone and she finds it on "
How to Get Away with Murder
". Another drama from Shondaland, this show centers on Annalise Keating (Davis), a Criminal Law professor and defense attorney who selects a group of her most promising students each year to work at her law firm. Keating and her students soon find themselves getting entwined in a murder plot. A morally ambiguous character, inappropriate liaisons and power plays make this murder mystery sound like the next "
Scandal
".
Next to Part 2 »