The tragic deaths of some beloved stars and celebrities' love affairs are among stories which caught people's attention in the year of 2013.
Showbiz is never in a shortage of juicy stories and 2013 is no exception. As we closed out another year and begin a new one, AceShowbiz takes a look back at some of the most important events in the past twelve months in its annual "Top 10 Most Shocking Celebrity Stories" article.
From tragic deaths to love scandals, all of these stories made hearts skip a beat when people first read the news. Among our top ten picks of the headline-grabbing issues are
Angelina Jolie
's bold move to have double mastectomy and Paris Jackson's suicide attempt.
#10 Katharine McPhee Caught Kissing Married Director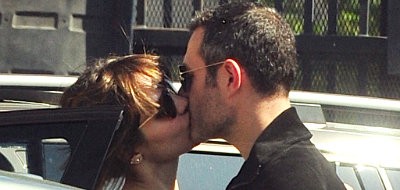 Katharine McPhee
's clean-cut image was tarnished when she was captured on camera kissing "
Smash
" director Michael Morris. While a PDA-filled outing was not uncommon for celebrity couples, it could be scandalous when each of the pair was still married to his/her respective partner, which happened to be the case in McPhee's story. After news of the alleged cheating broke out, it was reported that the former "
American Idol
" finalist had separated from her husband for a while, and Morris was said being thrown out of the house by his wife Mary McCormack. In November, it was reported that McPhee and Morris were no longer seeing each other.
#9 Simon Cowell Expecting a Child With a Then-Married Woman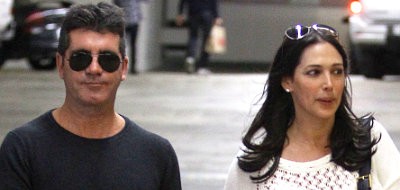 Media was flooded with juicy stories from
Simon Cowell
in mid-2013. The judge on "
The X Factor (US)
" was reported expecting a child with Lauren Silverman who at that time was married to his friend Andrew Silverman. Cowell, who once said he did not want to get married or have kids, later confirmed that he would be a father. Silverman's divorce was finalized a few days before her baby shower in November. According to reports, Silverman and her former husband agreed to share custody of their 7-year-old son who would live mostly in New York with his father.
#8 Paris Jackson's Suicide Attempt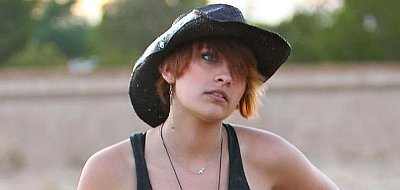 Michael Jackson
was still a hot topic because of his wrongful death trial when his daughter
Paris Jackson
suddenly caught people's attention with an attempted suicide on June 5. The teenager reportedly sliced her wrist with kitchen knife and downed ibuprofen pills, but luckily she was saved. Paris was treated at a 72-hour psychiatric hold at Children's Hospital in Los Angeles before being transferred to UCLA. Reports ran rampant about what led the 15-year-old to try to take her own life, with some reports suggesting that she was stressed out about testifying in her father's wrongful death trial. She then enrolled in a therapeutic boarding school in Utah for teenager with similar problems. In November, it was reported that Paris might stay in the school for years as she had complex problems.
#7 Amanda Bynes' Bizarre Behaviors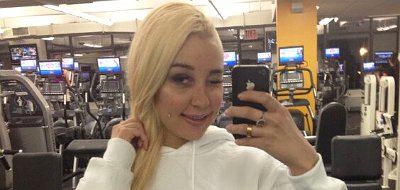 Amanda Bynes
showed signs of troubles since the beginning of 2013. The "
Easy A
" star at that time started calling fellow celebrities such as
Drake
,
Jay-Z
,
Rihanna
and even the Obamas "ugly" in her tweets and ripped others who reached out to her. The former child star additionally was obsessed with her appearance and plastic surgery. When she tried to set a fire in a stranger's driveway in late July, people finally realized that the star was not merely seeking attention, but she suffered from mental illness. Bynes was put under a psychiatric hold and she continued her treatment in a facility in August. The troubled starlet left rehab in December and continued her treatment as an outpatient. Following the release, Bynes planned to go to college to study fashion design.
#6 James Gandolfini Died During Italian Vacation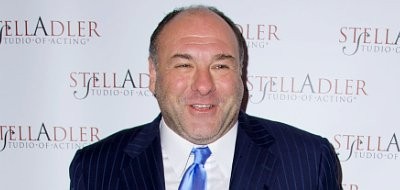 Most people know him for his role as a ruthless mafia leader on "The Sopranos", but in real life
James Gandolfini
was a sweet and caring person. Thus, many were in shock when he passed away during a vacation with his teenage son in Italy. The actor was found unconscious in a hotel's bathroom and was taken to hospital where he was pronounced dead, his management confirmed on June 19. Fans and fellow celebrities flooded Twitter with messages to express their condolences, while some TV projects he was working on were left in limbo following his sudden passing. A private memorial was held a Park Ridge funeral home and later was followed with a funeral service at the Cathedral Church of Saint John the Divine in New York City attended by his co-stars such as
Edie Falco
,
Jamie-Lynn Sigler
and
Steve Buscemi
. New Jersey Governor Chris Christie and actor
Alec Baldwin
also paid respects.
#5 Gia Allemand Took Her Own Life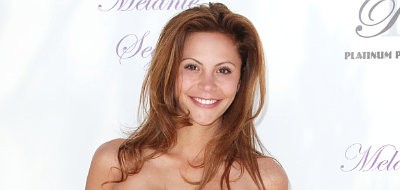 Gia Allemand had been living under the radar after her appearance on "
The Bachelor
". The former reality TV star, however, suddenly grabbed the headlines after she was reported being put under life support at University Hospital in New Orleans. Allemand sadly passed away August 14, two days after being rushed to the hospital. Details emerged later that she took her life by hanging herself using a vacuum cleaner cord. The star who competed in season 14 of the ABC dating show reportedly fought with her NBA player boyfriend Ryan Anderson before she committed suicide. Funeral service for Allemand was held at Chelsea's Trinity Grace Church in New York City on Thursday, August 22 with some fellow former "The Bachelor" stars in attendance.
#4 Clint and Dina Eastwood Split After 17 Years of Marriage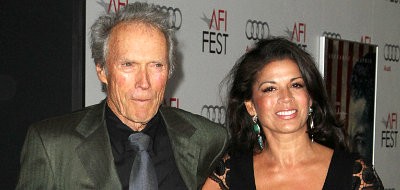 There were no signs of troubles in
Clint Eastwood
and wife Dina Eastwood's marriage, but an online report of them living apart emerged in late August. Dina Eastwood filed for legal separation in September after 17 years of marriage, but she apparently had a change of heart and requested for dismissal in early October. It was not an act of reconciliation, though, since the former news anchor filed divorce papers later the same month. The couple has three children together and Dina seeks full custody of their daughter who is still a minor, Morgan.
#3 Cory Monteith Was Found Dead in a Hotel Room at 31 Years Old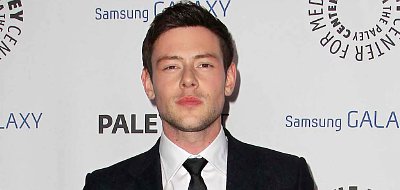 Those who cared so much about
Cory Monteith
had tried everything they could to get him free of drugs, but in the end the harmful substances claimed his life at such a young age of 31. The Canadian actor, who had addiction issue since he was a teen, apparently relapsed, but his girlfriend
Lea Michele
and others on "
Glee
" managed to convince him to seek help for substance abuse again. He seemed to be in high spirit after completing his treatment in April. Thus, people were taken aback when news broke out that he was found dead in a Vancouver hotel room on July 13. Authorities later determined that Monteith died of "a mixed drug toxicity, involving heroin and alcohol." Due to his sudden passing, FOX delayed the fifth season premiere of "Glee" as the show's writers discussed a proper way to bid farewell to the actor and his character Finn Hudson.
#2 Angelina Jolie's Double Mastectomy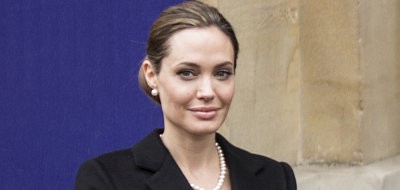 Angelina Jolie
caused a buzz when announcing that she had undergone double mastectomy. In an op-ed posted on The New York Times on May 14, the "
Tomb Raider
" actress revealed that she had a high risk of developing breast cancer as well as ovarian cancer due to her family's health history, with her mother having had breast cancer and died from ovarian cancer. Therefore, the movie beauty which is famous for her killer body decided to take the preventive surgery so that she could spend more time with her children. By opening up about this, Jolie wanted to spread awareness and urge women to get tested. Many people applauded her action, including her fiance
Brad Pitt
and some other celebrities who praised her for going public with the story as well as making the choice.
#1 Paul Walker Died in Fiery Car Crash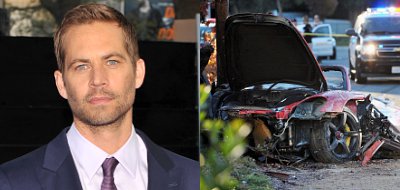 Americans were still in celebratory mode after Thanksgiving feasts, but the mood suddenly turned somber after reports emerged that
Paul Walker
died in a car crash that also took the life of his friend Roger Rodas. The kind and generous "
Fast and Furious
" star was attending a charity event for his non-profit organization Reach Out Worldwide to help victims of typhoon Haiyan that weekend and the two car enthusiasts took a Porsche Carrera GT for a joyride. Former professional racer Rodas, who sat behind the wheel, apparently lost control and the car hit a light pole and a tree before it was engulfed in fire.
Tyrese Gibson
and
Vin Diesel
got emotional when they visited the crash site while Walker's other co-stars paid tribute with heartfelt messages on social media. According to autopsy results, the 40-year-old hunk died of traumatic and thermal injuries, leaving behind his teenage daughter.