Discussing some summer offerings, this three-part article starts with action-packed films from superhero movies like 'Captain America' to anticipated sequels such as 'Deathly Hallows: Part II'.
From adaptations of famous comics to follow-ups of hit franchises, all are brought up to big screens this summer. Among the bunch, AceShowbiz picks 20 films which movie lovers should not miss considering the great people working on them, their great visual effects and their big chance to be box office occupants.
AceShowbiz's Summer Movie Guide consists of three parts. In this Part 1, the discussion focuses on theater bangers like "
Harry Potter and the Deathly Hallows: Part II
" and "
Transformers: Dark of the Moon
" which would be perfect choices for those craving for big action.
Captain America: The First Avenger
Release Date: July 22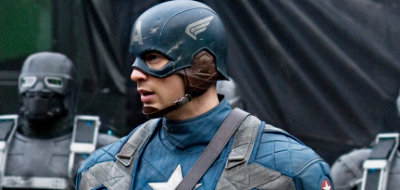 Marvel are not giving up in bringing Captain America to life after their 1990 attempt to adapt the comic to the big screen was panned by critics. Well equipped with enhanced technology, they present a better visualization of Steve Rogers from a skinny lad to a studly super soldier. Another plus point, this new "
Captain America: The First Avenger
" offers a more badass-looking Red Skull compared to that of the first one. As the war with the Nazi is set in "Indiana Jones" pace, it additionally promises to be "a helluva lot of fun to watch".
X-Men: First Class
Release Date: June 3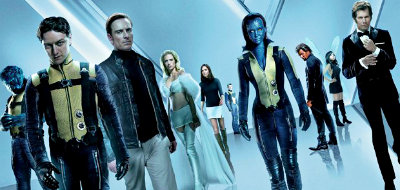 Having mutants interfering Cuban Missile Crisis and preventing what could be World War III can only be seen in "
X-Men: First Class
". With a variety of mutants exercising their superhuman powers to reach the goal, this Matthew Vaughn-directed flick promises an action-packed entertainment. But engaging battle isn't the only thing this latest "X-Men" movie has to offer. Fans and movie lovers alike will get to know how best buds Professor X and Magneto turn to be mortal enemies. Adding to all of those, a little sprinkle of romance comes from the young Professor X.
Harry Potter and the Deathly Hallows: Part II
Release Date: July 15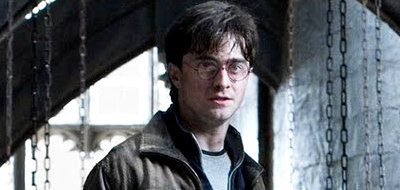 The long journey of friendship and bravery will come to an end in "
Harry Potter and the Deathly Hallows: Part II
". Picking up where "Part I" left off, this final movie in the saga series will continue to keep the adrenalin rushing by offering more of the battle sequences. Emotions will also be taken up and down as the victory over the evil must be paid with more sacrifices from the loved ones. To cap it all, how the older version of Harry and his friends look like will be unraveled.
Transformers: Dark of the Moon
Release Date: July 1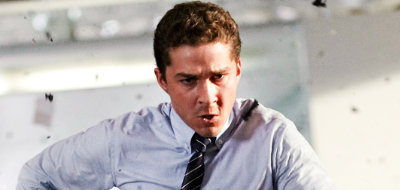 Those who find "
Transformers: Revenge of the Fallen
" disappointing should not underestimate "
Transformers: Dark of the Moon
" just yet. An alleged last "
Transformers
" movie from Michael Bay, this third installment has "a more mature storyline," and is "definitely darker, more emotional in the end". Although
Megan Fox
is no longer available to make men drool, there will be a worthy consolation coming in the form of Victoria's Secret model
Rosie Huntington-Whiteley
.
Thor
Release Date: May 6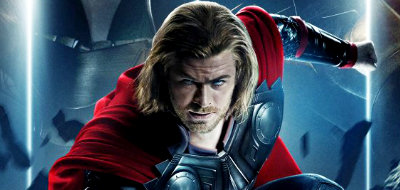 Expect to see a different battle in "
Thor
". The Asgardian gods are not only relying on their supernatural powers in their combat, but also using any necessary means to win. Action aside, it is also interesting to see how the filmmakers bring the celestial kingdom from the pages of comic books to the big screen. And, don't blink your eyes for a second because
Jeremy Renner
is going to make his first appearance as Hawkeye. What's more, lead actor
Chris Hemsworth
will get a handful of Oscar winner
Natalie Portman
, who plays brainy Jane Foster.
Green Lantern
Release Date: June 17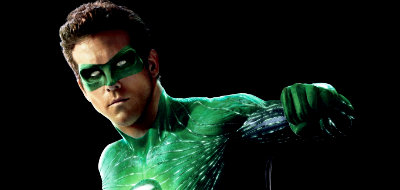 Presenting the story of universe's guards, "
Green Lantern
" is a space epic in which fight can happen anywhere and anytime. Though it is partly set in outer space, this superhero movie will ever be so humanly as a slacker slowly turns to be a real hero who carries the responsibility to maintain the world's peace on his shoulders. Sure there will be some jokes from Hal Jordan's quips, but this movie won't fall into the comedy category. Worth to be noted, the fantastical elements of this film are supported heavily by CGI.
Continue to Part 2 »