The 'Roman's Revenge' singer opted the eye-popping outfit, which showed a nude part of her back, when performing at Hot 97's Thanksgiving Thank You Concert.
Nicki Minaj
made her latest appearance at Hot 97's Thanksgiving Thank You Concert in a jaw-dropping skintight outfit. Taking the stage, the 25-year-old beauty donned the two faced suit from The Blonds - the front half was a normal black suit while the back half was a nude bejeweled body suit.
Thanks to her revealing outfit, audience could see graphic glance at her butts. The "Roman's Revenge" singer previously dismissed speculation that she had buttock enhancements. "Absolutely not. People will pick anything to talk about, and that happens to be the thing at the moment. I love being a conversation piece," she recently told the New York Post.
During the concert, which was held at New York City's Hammerstein Ballroom on Thursday, November 25, Minaj was joined by fellow stars
Rihanna
,
Drake
,
Busta Rhymes
,
Kanye West
and
Keyshia Cole
.
After making duet performances with them, Minaj delivered her gratitude on her Twitter page, "Thanx again to : Rihanna, Kanye, Drake, Keyshia Cole, & Busta 4 cmn out on my show last nite! S/O to Fab,
Lloyd Banks
, & Juelz as well!!!" She also gushed, "Best nite of my life! Thank u busta, keyshia, rihanna, drake, kanye, hot97, New York & New Jersey!!!! Mmmuuuuaaaahhhh!!!!!!"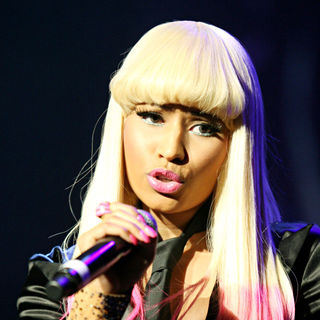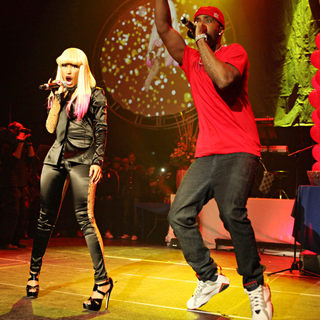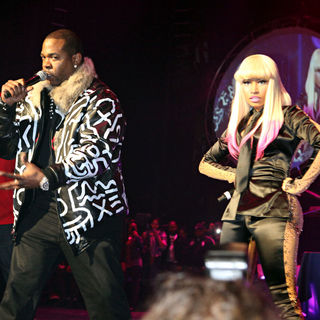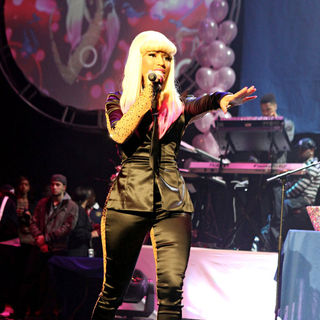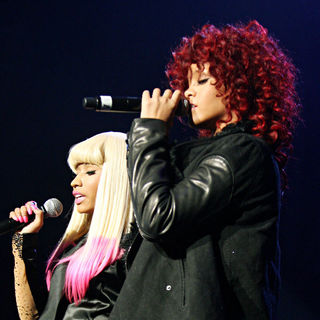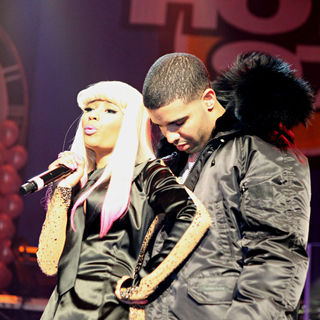 Nicki Minaj at Hot 97's Thanksgiving Thank You Concert: