From animation 'Tangled' to R-rated 'Love and Other Drugs', all are unleashed in theaters during the holiday, giving enough options for different age ranges.
Though Thanksgiving is identical with enjoying a turkey at meal, there are plenty of time to spend the day by watching newly-released films in cinemas. For this year's gathering festivity, a number of potential box office movies like "
Tangled
" and "
Harry Potter and the Deathly Hallows: Part I
" are ready to be served.
Helping you to make a choice, AceShowbiz presents a guide to movies released from November 19 leading to Thanksgiving. The films are divided into certain groups, based on their ratings, to suggest which one suits you and your companion(s) the best.
FOR CHILDREN AND FAMILIES:
Tangled
Release Date: November 24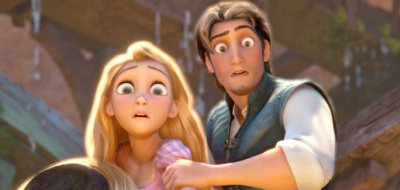 Disney is reviving another classic fairytale, "Rapunzel", with "
Tangled
". But instead of using the old story, this Byron Howard and Nathan Greno-directed animation sees the long-haired princess as an adventurous girl who forces a bandit to join her on a journey to escape her isolated tower. With such fresh and surprising complications, even moms and dads will not find themselves yawning while accompanying their kids to watch the movie.
The Nutcracker in 3D
Release Date: November 24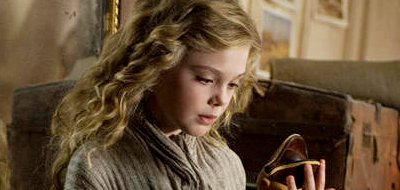 Acclaimed Russian filmmaker Andrey Konchalovskiy gathers the best cast and crew for "
The Nutcracker in 3D
". He gets
John Turturro
,
Nathan Lane
and Charlie Rowe surrounding
Elle Fanning
on the lead, and Oscar-winning lyricist and librettist Tim Rice penning songs for his wild version of the cherished holiday tale. The 3-D treatment will make the journey to magical world of fairies, sugarplums and other Christmas toys which come to life more convincing than ever before.
FOR TEENS AND YOUNG ADULTS:
Harry Potter and the Deathly Hallows: Part I
Release Date: November 19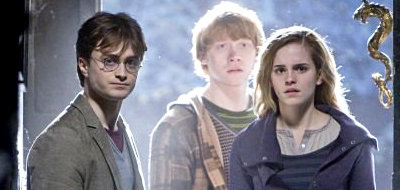 This is not the last "Harry Potter" film yet, but you surely don't want to miss the first part of the final battle. As the young wizard trio embark on a journey to find the Horcruxes, audience will be presented with more fresh sceneries from places outside Hogwarts in "
Harry Potter and the Deathly Hallows: Part I
". The actions and the rising tension among the three buddies will make sure your hearts keep pacing though the movie does not get the planned 3-D treatment.
The Next Three Days
Release Date: November 19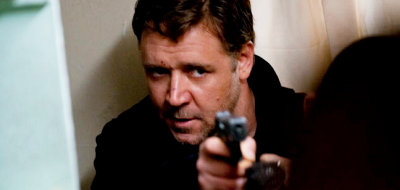 In line with the spirit of Thanksgiving, "
The Next Three Days
" emphasizes that a family union is put on the top of other things in the world though this time it has to be achieved through a wrong way. Oscar-winning director Paul Haggis combines action and drama in this movie as
Russell Crowe
has a mission to break his wife free from prison. A complex plan is prepared by the devoted husband, adding twists to the already intense film.
Burlesque
Release Date: November 24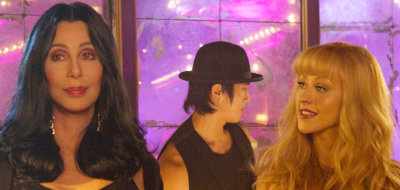 Drama musical is not a fresh idea, but a movie that mixes amazing voice from top performers like
Christina Aguilera
and
Cher
with great acting of A-list actors such as
Kristen Bell
and
Stanley Tucci
is not something you can find everyday. Not to mention the beautiful choreography that will tickle you to dance. Despite granted PG-13 rating, director Steve Antin promises "
Burlesque
" will be a "sexy" one.
FOR OLDER ADULTS:
Love and Other Drugs
Release Date: November 24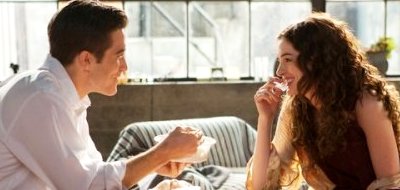 Looking for a movie to both laugh and cry at, "
Love and Other Drugs
" is the answer. It begins like familiar story where a womanizer finds a girl who is exactly his match and vice versa. But it does not end there as the newfound love will be challenged by the woman's deadly disease. Some might find
Jake Gyllenhaal
was not their satisfying Prince of Persia, but he is undoubtedly a charming pharmaceutical salesman in this drama comedy. And in case boys are interested,
Anne Hathaway
will bare her hot bod.
Faster
Release Date: November 24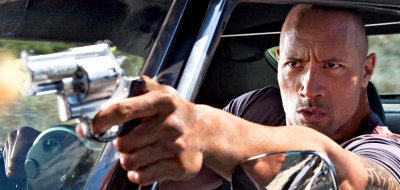 After a few kid-friendly movies, Dwayne "
The Rock
" Johnson is back to his tough side with "
Faster
". He loads his gun, chases the guys responsible for his brother's death and shoots them one by one without mercy. At the same time, he races with time since a veteran cop and a young egocentric hitman are after him. With the hunter becoming the hunted as well, it looks like this George Tillman Jr.-directed film will be the next hard-hitting action flick after "
The Expendables
", though less in personnel.
The King's Speech
Release Date: November 26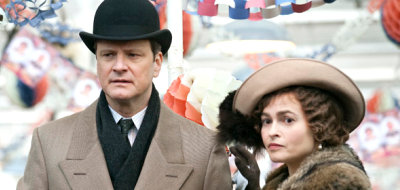 Don't get misled by the title, "
The King's Speech
" is not another epic film that highlights political issue and war in a kingdom. This Brit film wants to expose a personal conflict of King George VI, who is supported by his loyal wife and aided by an unorthodox speech therapist trying to overcome his nervous stammer and getting his confidence to be a proper leader for his country. The movie became a talk at several film festivals, particularly for
Colin Firth
's performance, giving you another reason not to miss it.