There's a comedy starring William Shatner, a drama starring Tom Selleck and a mix of the two genres starring Jerry O'Connell and Jim Belushi.
CBS' upfront presentation at Lincoln Center on Wednesday, May 19 introduced five new series, two of them are comedies. The presentation was attended by many of the new cast as well as recognizable personalities from the network's various programs.
Although "
Survivor
" has just had its finale, the cast of the 20th season like Rupert Boneham and Benjamin "Coach" Wade came in support of the reality show.
Josh Radnor
and
Neil Patrick Harris
represented "
How I Met Your Mother
",
Johnny Galecki
,
Kaley Cuoco
and Kunnal Nayar represented "
The Big Bang Theory
" while
Julianna Margulies
came alone for "
The Good Wife
".
New faces that have just joined the family are among others Jim Belushi,
Mark Wahlberg
,
Bridget Moynahan
,
Melissa McCarthy
,
Billy Gardell
and
Jerry O'Connell
. These lots are promoting the newly picked up series; "
The Defenders
", "Hawaii Five-O", "
Mike & Molly
", "
Blue Bloods
", and "
$#*! My Dad Says
".
Blue Bloods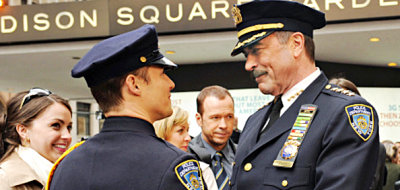 A multi-generational family of cops dedicated to New York City law enforcement. Jamie is the youngest Reagan, fresh out of Harvard Law and the family's "golden boy." However, unable to deny the family tradition, Jamie decided to give up a lucrative future in law and is now a newly minted cop, a career change seemingly supported by his beautiful girlfriend, Sydney Davenport.
Hawaii Five-O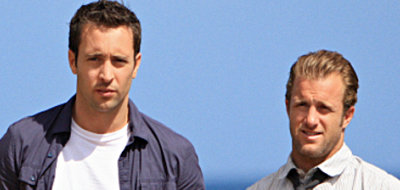 A contemporary take on the classic series about a new elite federalized task force whose mission is to wipe out the crime that washes up on the Islands' sun-drenched beaches. Detective Steve McGarrett, a decorated Naval officer turned cop, returns to Oahu to investigate his father's murder and stays after Hawaii's governor persuades him to head up the new team.
Mike & Molly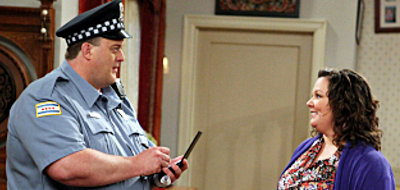 While speaking at an O.A. meeting, Mike meets Molly Flynn, an instantly likeable fourth-grade teacher with a healthy sense of humor about her curves. For Molly, focusing on smart choices isn't easy because she lives with her sexy older sister, Victoria, and their mother, Joyce, both of whom flaunt their healthy appetites and slender figures.
The Defenders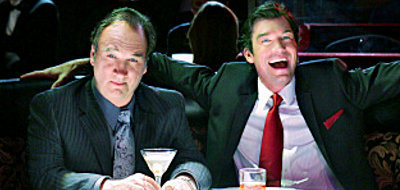 Nick and Pete are the local go-to guys with an eclectic client list who are still looking to hit their own jackpot. Leading the law firm of Morelli & Kaczmarek are Nick Morelli, an earnest, hard-charging attorney who represents his clients to the best of his ability, no matter how big or small the case, and his partner, Pete Kaczmarek, whose passion for the law is matched only by his love of fast cars, beautiful women and expensive clothes.
$#*! My Dad Says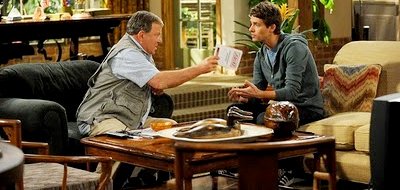 Nobody is immune from Ed's rants, including his sons, Henry, a struggling writer-turned-unpaid blogger; and Vince, the meek half of his husband/wife real estate duo with domineering Kathleen. When Henry finds he can no longer afford to pay rent to his pretty roommate - and secret admirer - Sam, Ed reveals a soft spot and invites Henry to move in with him.