At 50, Michael Jackson left millions of people in tears, shock and awe when he was pronounced dead in the middle of his career comeback.
Michael Jackson
died on June 25, shortly before his 51st birthday and the world was in a great mourn. Despite the sudden death, he has left behind an immense legacy that helped shaping the pop culture: his music and his incredible life story.
Below is a look back from the day he was born to the stardom he gained and what came along with it.
JACKSON FIVE YEARS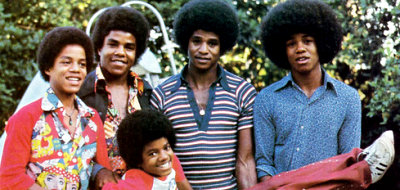 He was born on August 29, 1958 in the small town of Gary, Indiana and was the seventh of nine children. As a child, Michael endured physical and emotional abuse from his father Joseph who would hold a belt in his hand to get his children practicing the music the right way. In 1963, he began performing in public with his four brothers as Jackson Five. They were signed to Motown Records five years later and people would call Michael "a child prodigy" for singing with inflections of
Sam Cooke
and
Stevie Wonder
.
The group reached fame through hits like "I Want You Back", "ABC" and "I'll Be There" but Michael spread his wings by releasing solo records as side projects. Jackson Five left Motown for Epic Records in 1975 and changed their name to The Jacksons. While the music career was coming full-fledged, Michael joined a musical film called "The Wiz", co-starring
Diana Ross
.
THRILLER AND PRIME YEARS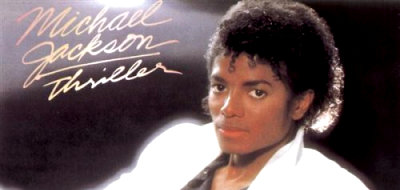 Michael began outperforming The Jacksons in 1982 when his solo record "
Thriller
" hit the market and held the title of the world's best-selling album of all time. The launching of music channel MTV around that time worked to his advantage, breaking him free from the radio constriction for promotional effort. The video of "Thriller" helped the album sitting at No. 1 on the Billboard list for 37 weeks and winning 8 Grammys.
Along with the thriller dance came a signature movement of Moonwalk which was debuted during his performance of "Billy Jean" on "Motown 25" celebration. During the March 1983 performance as well, he introduced the fashion style that later would be copied by many: a black fedora, one white glove, and pants that end above his ankles. In 1985, Michael concentrated on his philanthropic work, recording "We Are the World" to raise money for Ethiopian. Two years later his album "
Bad
" produced five No. 1 singles and sold at least 22 million copies worldwide.
THE FALL OF THE KING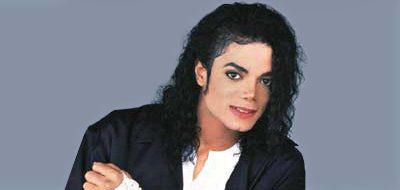 His popularity began fading away in the early '90s, and so did his skin color. Hit with controversy of a skin color change, Michael defended on "
The Oprah Winfrey Show
" that he suffered from a skin disease called vitiligo. He also built Neverland, a Disneyland-like amusement park in his residence. But the place became infamous when he was accused of abusing a 13-year-old boy who slept over at Neverland. Michael maintained his innocence.
In August 1994, he married
Lisa Marie Presley
who attended his concert on the front row. The couple divorced two years later with no offspring. But Michael was determined to have children and thus married a nurse Debbie Rowe who gave birth to Prince Michael Jackson, in 1997, and Paris Michael Jackson, in 1998. A third child, Prince Michael Jackson II was later born in 2002 through artificial insemination and Michael was criticized for dangling the baby four-stories high while in Berlin.
CLIMBING THE UPHILL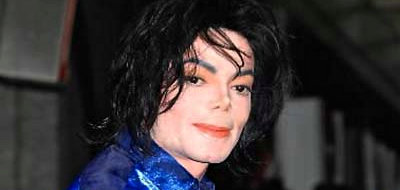 By early 2000s, Michael's eccentricities were as famous as his music career. During his documentary for "Living with Michael Jackson", the singer admitted sleepovers with young children which he described as nothing but watching Disney movies on bed. Criticisms were followed with countless court dates.
Apart from being accused for child molestation, Michael also suffered a financial regression. Due to his absence from the music industry, his bank balance decreased, causing in the closure for Neverland to cut cost. Michael then moved with his children to Bahrain in 2005.
FINAL CURTAIN CALL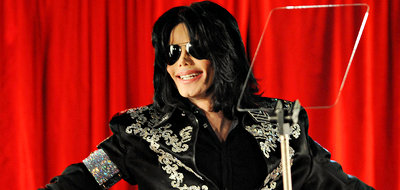 In early 2008, Michael resuscitated his music career by first releasing the 25th anniversary of his most popular album "Thriller". The album was added with new singles as a result of his collaborations with recent artists such as
Kanye West
,
will.i.am
and
Akon
. The commercial success led to the scheme to have the king of pop reviving his career through a world tour. In March 2009 he personally announced "Final Curtain Call" tour in London for several dates in July.
Being successful as a child star, gaining his Walk of Fame star and experiencing the up and down of fame, Michael Jackson drew his last breath on June 25. His brother
Jermaine Jackson
said he died after a cardiac arrest at his home.