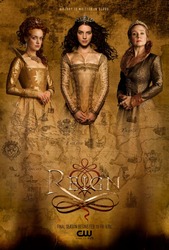 TV Info
---
Category
TV Series
Genre
Drama
Starring :
Adelaide Kane
, Toby Regbo, Torrance Coombs, Megan Follows, Alan Van Sprang, Celina Sinden, Caitlin Stasey,
Anna Popplewell
, Jenessa Grant, Spencer MacPherson

December 05, 2014 04:12:46
Months ago when it was reported that "
Reign
" would include a rape storyline that involved Mary, fans started a petition asking writers to stop the scene from being filmed. But that apparently didn't affect the show's crew since the said scene was featured in the latest episode of The CW's historical drama.
In an interview with Entertainment Weekly, showrunner Laurie McCarthy explains why they planned such storyline. "It really started from the end of last season when we made the choice to have Francis kill his father. Even though it was a righteous action, I always felt like it would be something that just had to haunt him... (and) haunt his rule as well," she says.
...
October 15, 2013 04:10:49
The CW edited the original pilot of their 16th century drama series "
Reign
" for its scheduled airing this week, trimming a risque masturbation scene involving a handmaiden of
Adelaide Kane
's character the Queen of Scotland and the King of France portrayed by Alan van Sprang. The scene will still be seen during the premiere but only through suggestive shots.
The steamy encounter stems from a "bedding ceremony" between a newly-wed couple that is spied on by the teen queen and her ladies-in-waiting after they attend a wedding in France. As the ladies disperse around the castle, one of them, Kenna (Caitlin Stasey), takes to a secluded stairwell where she is found by the king.
...