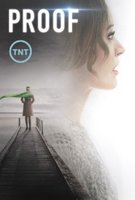 TV Info
---
Category
TV Series
Genre
Drama
Seasons
1
Production Co.
TNT Original Productions
Distributor
TNT
Official Site
click here

Cast and Crew
---
Main Cast
Jennifer Beals as Dr. Carolyn Tyler
Matthew Modine
Joe Morton
Callum Blue
Edi Gathegi
Annie Thurman
Sean Gleeson
Caroline Rose Kaplan
The Story
---
In Proof, Beals plays Dr. Carolyn Tyler, a brilliant surgeon with a caustic edge. Carolyn has suffered the recent, devastating loss of her teenage son, the breakup of her marriage to Dr. Len Barliss (Gleeson) and a growing estrangement from their daughter (Thurman). But Carolyn's own trauma hasn't deterred her from her charitable outreaches, which include helping disaster victims in far-flung trouble spots throughout the world.
Despite her skeptical, hard-science attitude, Carolyn is persuaded by a cancer-stricken tech millionaire (Modine) to investigate cases of reincarnation, out-of-body experiences, hauntings and other Supernatural phenomena. Her goal is to find verifiable proof to life's greatest questions: Is death truly the end, or is there something else beyond?
Helping - or sometimes hindering - Carolyn in her quest are her boss, Dr. Charles Russell (Morton), the head of the hospital, and Peter Van Owen (Blue), a best-selling author who claims to be psychic. Gathegi plays Zed, a hospital intern from the Sudan who assists Carolyn, and Kaplan plays Janel Ramsey, Turing's assistant.
The Stills
---