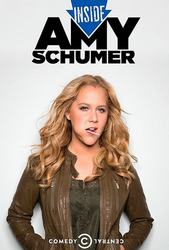 May 02, 2013 09:05:32
"
Inside Amy Schumer
" was off to a strong start. The latest original series on Comedy Central debuted to 1.6 million total viewers and a 1.1 rating among adults 18-49 on Tuesday, April 30, marking the biggest premiere this year across all key demographics for the network.
Exploring topics revolving around sex and relationships through a series of scripted vignettes, stand-up comedy, and man-on-the-street interviews, the show attracted to mostly male viewers. It earned a 2.4 rating among men 18-34 and a 2.8 rating with men 18-24.
...