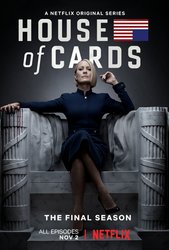 January 28, 2013 03:01:03
Hyping up the upcoming premiere of "
House of Cards
", Netfllix offers a glimpse into the new series by releasing a trailer. It gives a look at the intriguing life of a ruthless politician, Representative Frank Underwood, who crosses path with a young female reporter, Zoe Barnes.
Desperate for a break, Zoe who works at a top Washington newspaper makes a deal with Frank for a scoop that could cost her soul. She seemingly will sleep with Frank in exchange of top secret info.
...