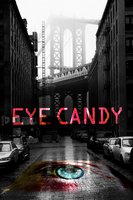 TV Info
---

Cast and Crew
---
Main Cast
Victoria Justice as Lindy Sampson
Casey Deidrick
Kiersey Clemons
John Garet Stoker
Harvey Guillen
The Story
---
The hour-long, 10-episode drama centers on tech genius Lindy, played by Victoria Justice, a 21-year-old hacker with a gift for seeing clues and connections in the digital world that others can't.
Persuaded by her roommate to try online dating, Lindy begins to suspect that one of her suitors is a deadly cyber stalker. When the local cyber-crimes unit uncovers a potential serial killer in Manhattan, all signs point to this mysterious stalker. Teaming up with the cyber unit and some hacker friends, Lindy leads the charge to solve these murders while unleashing her own style of justice on the streets of New York City.
Lindy's been powerfully shaped by two life events. The first was the horrific abduction of her younger sister, Sara. In the aftermath of that trauma, Lindy dropped out of college, moved to New York, and became a hacker so she could dedicate herself to finding Sara, while occasionally bending the law to help others with their own unsolved missing persons cases.
Ben is a detective in the cyber-crimes unit who fell in love with her while he secretly had her under surveillance for her clandestine investigations. After Ben arrested her, she never forgave him, even though he claimed that he saved her from a worse fate. Now, as Lindy finds herself the latest target of a serial killer, she's forced to use her hacking talents and work with her ex.
The Stills
---