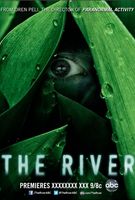 TV Info
---
Episode Premiere
February 07, 2012

Distributor
ABC

Genre
Thriller, Mystery

Show Period
2012 - 2012

Production Company
ABC Studios, DreamWorks Television


Cast and Crew
---
Director
Jeffrey Reiner
Screenwriter
Michael Green, Michael R. Perry
Main Cast
Synopsis
---
Famed explorer, naturalist, and TV personality, Dr. Emmet Cole, has gone missing deep within the Amazon rainforest and is presumed dead. However, his wife, the passionate and devoted Tess Cole, will not give up hope. When Emmet Cole's distress beacon goes off, Emmet's long-time TV producer, Clark Quietly, offers Tess and her family the opportunity to go to the Amazon to find him. But there's a catch-he gets full, unfettered access to the family during the search to make a show.
Tess gathers Emmet's long-time Undiscovered Country production team who he mysteriously left behind on hismost recent journey, and convinces her med school bound son, Lincoln, to put his aspirations on hold for one last search effort.
Once in the Amazon the team is surprised to come across Lena Landry, the daughter of Emmet's best friend, and lead cameraman, Russ, who was part of Emmet's team that has also gone missing. The search team ventures to where they believe Emmet to be, a mysterious part of the Amazon called the Boiuna-a place not found on any map. Despite eerie warnings from crew member Jahel Valenzuela the team goes in. After some time down the river they locate Emmet's ship, The Magus, and the beacon. However, Emmet is nowhere to be found. Searching through Emmet's belongings on the ship yields tapes of him doing the inexplicable as he explores the Jungle. Dr. Emmet Cole was in search of, and found, real magic.
The crew quickly discovers Emmet wasn't the only one playing with fire...Traveling the Boiuna makes everyone suspect to it's powers and our crew quickly discovers they are not alone. The crew accidentally releases the bloodthirsty spirit, Corpo-Seco.
The crew figures that the spirit is a new form of Cam Travers, Emmet's producer from his trip down to the Boiuna. Something clearly evil happened to him but no ones knows how it happened. What they do know is that Emmet trapped it, and since they released it one of their own is now dead.
Gathering information from Jahel who knows the lore of Corpo-Seco, Lincoln slices his hand to lure the ghost in with his blood for that is what it craves. In a brave and successful effort Lincoln traps the spirit and casts if off into the depths of the river but not before Tess nearly died to ask it one vital question-is Emmet Cole still alive? Mark one for dead and two for alive she called out to it-to which it answers by slashing her twice across the stomach.
The crew is safe for now but Emmet is still nowhere to be found. He's somewhere out in the jungle. And we learn if he gets to close too "The Source", Kurt, the secretive security officer who was hired to protect them intends to do the very opposite -in a call from a satellite phone he believes no one is privy to, he makes a promise that should Emmet Cole be found alive, he is going to put him down.