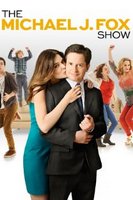 TV Info
---
Episode Premiere
January 16, 2014

Distributor
NBC

Genre
Comedy

Show Period
2013 - 2014

Production Company
Sony Pictures Television


Cast and Crew
---
Director
Ken Whittingham
Screenwriter
Maggie Bandur
Main Cast
Synopsis
---
You're never too old to make new friends - sometimes you just forget how. That's what happens when Mike discovers a kindred spirit right in his same building. Was it Will's clever wireless network name ("Rock 'n' Roll Lemieux - sic"), his collection of cool guitars ("Want to play Joe Strummer's Telecaster?") or their mutual love of hockey ("Ever drive a Zamboni?")? Whatever the reason, Mike confesses his serious man crush to Annie, who encourages Mike to get close. Will's just as thrilled with his new buddy Mike - and makes the bold suggestion that they get together with the wives. The plot thickens.
Annie's resistant at first, but then she and Mike realize they really don't have a lot of couple friends. When Mike passes along that Will and his wife have a getaway place in Fiji, Annie's all in. As they head upstairs for dinner, Mike preemptively asks Annie to tone her personality down just a bit, lest she come across too strong. But no need. Annie and Trista hit it off from the start, dishing on things that annoy them and happily getting drunk together. Will and Trista invite them to Fiji, noting that their stay may overlap with their friends, David Bowie and Iman, but "they're fun."
Meanwhile, Leigh takes Eve out of the house for some real culture: a poetry slam at a hipster art space. High-schooler Eve is immediately taken in by the incense, funky furniture and interesting people. Leigh explains that the entertainment consists of "artists" who volunteer to improvise a performance piece on stage. Eve falls for the first hipster she sees, Andreas, and his rambling free-form piece on rain and familial tyranny. Eve tries going native, dyeing her hair with a purple streak, performing a nasty monologue onstage about her oppressive family, taking drugs and living in squalor. To her delight, Andreas definitely takes notice.
While the girls are out having fun and mom and dad are bonding with their neighbors, Ian has a crisis: while enjoying a little adult entertainment on his notebook computer, he's interrupted by young Graham. Covering up, Ian tells Graham he's a spy. The boy wanders off, but Ian's convinced he's tainted his brother forever. But it's a false alarm; Graham really does think Ian's a spy; big brother is only too happy to keep the ruse alive.
With new BFF Will around, Mike doesn't have a lot of time for his former BFF, Harris. When Harris gets opera tickets and invites Mike along, he gets the cold shoulder. Maybe you can have too many friends. But soon enough Will opens up to Mike: he and Trista are having problems; the dinner with Mike and Annie just underscored how unhappy they are, compared to a loving couple like the Henrys. Mike breaks the bad news to Annie: Fiji may not happen unless they can get Will and Trista back in love. Cue The Parent Trap 2014: Mike and Annie arrange separate hangouts with Trista and Will, only to accidentally bump into each other in front of the very restaurant where Will and Trista went on their first date. And in yet another unbelievable coincidence, when the four of them sit down inside to dinner, the original waiter is still working there; even the priest who married Will and Trista happens by. But it's too much: Will and Trista are creeped out by all the snooping and arranging; they storm off, disgusted but together. So much for the trip to Fiji after all.
Andreas shows up at the Henrys' house, returning a journal Eve left at the art space. He's more than a little surprised to see a clean, comfortable house with a loving family enjoying themselves inside. Eve knows she's toast - and she's right: Andreas has no problem with Eve's family life; it's the lying he can't countenance. Bye-bye Andreas.
So maybe a little white lie is OK when it comes to protecting a little brother, but it's not such a great way to start new friendships. Eve and her parents learned something they already knew: when it counts, honesty really is the best policy.