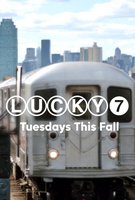 TV Info
---
Episode Premiere
September 24, 2013

Distributor
ABC

Genre
Drama

Show Period
2013 - 2013

Production Company
ABC Studios


Cast and Crew
---
Director
Paul McGuigan
Screenwriter
David Zabel, Jason Richman
Main Cast
Matt Long as Matt Korzak
Summer Bishil
Anastasia Phillips
Isiah Whitlock Jr.
Stephen Louis Grush
Lorraine Bruce
Luis Antonio Ramos
Christine Evangelista
Additional Cast
Alex Castillo
Chris McGarry
Mimi Kuzyk
Synopsis
---
Nestled in the culturally diverse neighborhood of Astoria, the Gold Star Gas N' Shop is home to a surrogate family of co-workers. When we first meet Matt Korzak, his brother Nicky, Samira Lashari, Denise Dibinksy, Bob Harris, Leanne Maxwell and Antonio Clemente, they are unaware of just how much their lives are about to change.
Matt and his very pregnant girlfriend, Mary Lavecchia, are in desperate need of cash. Along with their son, they live with Matt's mother - and Mary is not happy about it at all. In fact, after their daughter is born, she tells Matt she's going to move out unless he can figure out a way to get them their own place.
Matt's brother Nicky, an ex-con, is in serious (and dangerous) debt himself. He also has a major crush on fellow Gold Star employee Samira. Unfortunately, Samira, a second-generation Pakistani immigrant and a talented musician, has struggles of her own. Her over-protective father is intent on arranging a marriage for her.
In addition, we meet Denise, the tender-hearted Gold Star cashier, who is struggling to lose weight and with her marriage; Leanne, a young single mom; Bob, the store's manager (and quite possibly the nicest man in the world); and Antonio, a cheerful and charming family man who lives with his wife, Bianca, and their three kids. These are our Lucky 7.
Meanwhile, desperate for money, Nicky convinces Matt that a way to get some easy cash is to stage a break in at Gold Star. Unfortunately, they don't plan on Bob coming back after closing hours and witnessing everything. Things go from bad to worse when Nicky (disguised with a ski mask) seriously injures Bob after he hits him over the head. Matt sticks to the story that there was an unexpected break in when the police question him, but he's now concerned - both for his future and Bob's.
Later that evening, when Nicky and Matt hear a knock on their door, Matt is certain it's the police coming to arrest them. He couldn't be more wrong! It's actually Denise with some life-changing news: they all won the LOTTERY!! See, the Lucky 7 at Gold Star have been playing the same numbers in a lottery pool at work for quite some time. Everyone is completely overjoyed to learn of the big win, but unfortunately Antonio isn't quite as lucky as his fellow co-workers. Much to the surprise of his wife, he stopped participating in the lottery pool to save money for their family... meaning he isn't an instant millionaire like his friends.
Soon after, Matt gets some disparaging news of his own from a lotto official. Since Matt didn't actually put cash in the pool the week they won (his co-workers covered for him), he might not be eligible for any of the jackpot. His fate is left up to the rest of the winners. But when there is a tie (two votes for, two against), the final vote is left up to Bob - who is thankfully awake and doing well. Bob votes in favor of Matt getting the money, which is great news for Matt, but has to make him feel a bit guilty after everything that's happened!
As they episode ends, the group prepares to meet the press and reveal to the world that they are the lucky lottery winners. Despite everything, they certainly have millions of reasons to celebrate.... Right?