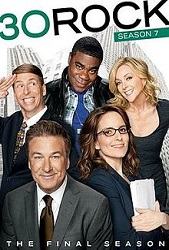 TV Info
---
Episode Premiere
April 14, 2011

Distributor
NBC

Genre
Comedy

Show Period
2006 - 2013

Production Company
Broadway Video, Little Stranger, NBC Universal


Cast and Crew
---
Director
Stephen Lee Davis
Screenwriter
Vali Chandrasekaran, Jon Haller
Main Cast
Additional Cast
Synopsis
---
Liz is determined to find Tracy's hiding spot in New York and bring him back to TGS. She tells Jack they have a few chances to figure out where Tracy is. First, Tracy might video chat with Kenneth tomorrow because it's his lizard's birthday. Additionally, Liz was able to trace the phone number Tracy uses to get delivery from to a pizzeria in Queens. Jack tells Liz she has to find Tracy; their show can't work without him. That's Jack's new strategy for NBC: only do shows that work. They simply can't afford to throw any more good money into bad projects.
Pete's having a hard time earning the respect of his employees despite the fact that he produces the show. He faces a daily slew of crude jokes about his wife, particularly from crew member, Reggie. Later in the writer's room, Pete accidentally discovers that he has an obscure talent: arm wrestling. This discovery gives him a newfound confidence, which he harnesses to challenge Reggie to an arm wrestling match the next day.
Jenna announces to the writers that selling her JennaBabies on QVC turned out to be a bust because the dolls were just being used to smuggle cocaine from Mexico. Luckily, she has a backup for her backup; she just booked a movie titled "Take My Hand." It's about a young woman who has holes drilled into her head by a deranged veterinarian named Slaughterface. The filming will take place in Connecticut, for tax reasons.
Meanwhile, Liz and Kenneth visit Federici's Pizza in their quest to find Tracy. Their attempt to get delivery receipts by pretending Kenneth is studying at a pizza academy is surprisingly successful, and they're able to trace Tracy's delivery. However, when they arrive at the location, they discover that a construction crew has been there for two weeks. Tracy could be anywhere by now.
The next day, Tracy video chats with Kenneth in honor of his lizard Jeremy's birthday. But Jeremy's supposed strange behavior and Liz's presence spooks Tracy; he freaks out and hangs up. Luckily, Liz recognizes Tracy's location - her college futon with it's trademark absence of sex stains would be recognizable anywhere. They bust Tracy for staying at Liz's apartment, of all places. Tracy makes a good point; Liz spends so little time at home that her apartment was really the best place for him to hide.
Meanwhile, Jenna's in Connecticut filming "Take My Hand." Unfortunately, production gets shut down because Connecticut didn't like the way their state was portrayed and revoked the tax breaks. Jenna approaches Jack with her issue, and Jack realizes that "Take My Hand" is the same movie they originally developed years ago as a romantic comedy starring Reese Witherspoon and Patrick Dempsey. After spending millions on rewrites, Jack's determined not to let this movie waste any more money. He and Jenna set out to modify the script so it portrays Connecticut in a positive light.
The filming of "Take My Hand" is finally underway, featuring Connecticut posters in the torture dungeon and completely out-of-place references to hot spots for Connecticut tourism in the dialogue. Jack interrupts production with exciting news: Walmart has agreed to provide funding if they're able to make the film family-friendly. Jack and Jenna get back to modifying the script, resulting in an even more absurd film, featuring puppets, Slaughterface as Santa Claus, and a pro-abstinence message. Then, Phil Rosenthal, the creator of "Everybody Loves Raymond," arrives on set. Apparently, he's offered to pay $5 million to make his acting debut in their movie. And so the rewrites continue...
Tracy confides in Liz and Kenneth about his reasons for pretending to be in Africa. Apparently, Tracy couldn't handle the expectations that came with his newfound respect in the entertainment business. He pretended to be in Africa so no one would be disappointed in him. Liz tells Tracy he can have his old life back; he just needs to start acting like his old self and remind people of what an idiot he is. Tracy realizes that his dream can be a reality, and runs off, proclaiming that Tracy Jordan is off the leash!
Eavesdropping on a conversation between Reggie and his ex-wife, Pete discovers Reggie has a rough home life. He takes pity on Reggie, and offers to throw the match to make him look good. Later, while daydreaming about losing the match and earning Reggie's respect, Pete snaps back to reality, only to realize that in his distracted state, he actually just lost a match to Frank. His reign as arm-wrestling champion is over.