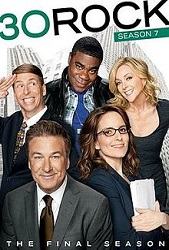 TV Info
---
Episode Premiere
March 26, 2009

Distributor
NBC

Genre
Comedy

Show Period
2006 - 2013

Production Company
Broadway Video, Little Stranger, NBC Universal


Cast and Crew
---
Director
Millicent Shelton
Screenwriter
Robert Carlock
Main Cast
Synopsis
---
Liz and Jack are busy dealing with Tracy's latest stunt: wanting to be sent into space. As they discuss ways to talk Tracy out of his wish, Jack's old home movies play in the background. Liz is touched to watch video of Jack as a young boy. Jack wishes for the times when he got so excited he threw up, like he was opening a particular present at his birthday party.
Dennis enters Liz's life once again, but this time to apologize for being a sex addict. Liz tells Dennis she wants nothing more to do with him. Later on, Liz answers Jenna's phone and Dennis is on the other line, apologizing to Jenna, as a former sex partner, for being a sex addict and potentially ruining her for other men. Liz is shocked by the news.
After listening to Tracy's reasoning, Jack green lights Tracy's trip into space, but then enlists the help of Liz to help create a fake set to make Tracy believe he's in space, without really going there. Jack is also staying busy gearing up for his big party to celebrate turning 50.
After Jack's party fails to make him as happy as he was in his home movie, he cancels it. Jack becomes determined to know what that present was that he opened as a child, the one that made him so happy he threw up. He flies his childhood friend Jimmy down from Boston, but Jimmy can't recall the present. Jack has another idea.
After Liz finds out that Dennis and Jenna had sex together in her bed years ago, she decides she won't let it ruin the friendship with Jenna. But, when Jenna accidentally falls during a TGS stunt, she accuses Liz of knowing how to prevent the accident, but choosing not to.
Tracy is fully prepared for his trip into "space." The entire cast and crew are cooperating by turning the set into a space launch for Tracy, who still believes he really is going into space. Everybody is relieved when Tracy gets into the "rocket" and thinks he's communicating from space.
Jack finds a deaf lip reader to help dictate what he was mouthing in the home movie, shortly before opening his present and throwing up. With the woman's help, Jack realizes the present was an Apollo Lunar Module. Jack hunts it down and pays $7,000 for the same one at an antique store. He now believes he has everything in life to make him happy.
Liz feels guilty for Jenna's injury and in order to patch up the friendship, allows Jenna to share Liz's top secret with the rest of the writing staff. Jenna takes delight in telling everybody that Liz's one credited acting job in Chicago was for a sex hotline.
Frank pulls the commercial up from the Internet and everybody gathers to watch Liz's terrible and humiliating acting debut for the local sex hotline. Jack walks in and joins the crowd in hysterical laughter over Liz's commercial. He laughs so hard he throws up. Jack has finally found the kind of happiness that can make him throw up, again.