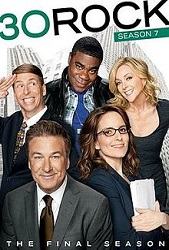 TV Info
---
Episode Premiere
December 04, 2008

Distributor
NBC

Genre
Comedy

Show Period
2006 - 2013

Production Company
Broadway Video, Little Stranger, NBC Universal


Cast and Crew
---
Director
Beth McCarthy-Miller
Screenwriter
Matt Hubbard
Main Cast
Additional Cast
Jason Kravits
Robyn Lively
Synopsis
---
As Liz enters the office to start her day, Kenneth reads her messages out loud. One is from her high school reunion community. Tracy, overhearing the message, encourages Liz to go so she can rub her success in everyone's face.
Jack runs into Liz's office to tell her that Geiss has woken up from his coma and he called Jack immediately. They both assume that Jack will be named CEO. Jack is then shocked to hear that Liz won't be attending her reunion. He encourages her to go and show the kids from school what she has turned into.
Jack goes to meet Geiss, who quickly informs Jack that he will be staying on as CEO. Geiss tries to soften the blow by telling Jack that he is first in line to take over when he dies... if he ever dies.
Tracy is upset that Kenneth got a bigger laugh in the elevator than he did; upset, he pouts in his dressing room. Jack finds Liz to tell her that there has been a change of plans; Geiss will be staying on as CEO and he'll be going back to his old job. However, Jack has still rented a jet to take Liz to her reunion and then plans on heading to Miami to let off some steam.
Stuck in a snowstorm, Jack can't get out of White Haven to go to Miami. While Liz heads to her reunion, Jack tries to find a bar to drown his sorrows, but realizes that the closest bar might be Liz's reunion and decides to join her.
Liz is confronted by several people from her class who accuse her of being the bully in school. After listening to Liz's classmates, Jack realizes that he has made a lot of bad decisions and could have been happy just like the other average people at the reunion. One of Liz's classmates mistakes Jack for the cool guy in school. Jack decides to go along with the mistake and pretends to be that guy, Larry.
Tracy goes to chat with Jenna and get her opinion on other people who are taking the attention away from the two of them, i.e. Kenneth. Jenna tells Tracy that he's crazy to think Kenneth would do that; he worships them.
Back at the reunion, Jack, as Larry, is confronted by a woman, Jessica, trying to make amends from the past. Jack plays along while Liz tries to apologize to her classmates but only makes it worse by accidentally insulting Diane, who now has a prosthetic leg.
Jenna gets into a packed elevator with Kenneth to test Tracy's idea. Immediately she notices that everyone is laughing at his jokes, but that no one is paying any attention to her. She decides to sing, but Kenneth makes a joke about that too, which everyone enjoys. Jenna immediately finds Tracy to tell him Kenneth is a monster.
At the reunion, Jack, as Larry, and his group of "old high school friends" decide to play seven minutes in heaven. So, Jack spins the bottle hoping it will land on Jessica, but instead it stops on Liz just as she interrupts the game.
As payback from the years of hell that Liz put everyone through, everyone decides to pull a "Carrie" on her. However, Jack stops the group before they can do it, calling them out on stage. Back at 30 Rock, Jenna and Tracy teach Kenneth a lesson.