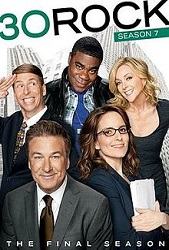 TV Info
---
Episode Premiere
November 20, 2008

Distributor
NBC

Genre
Comedy

Show Period
2006 - 2013

Production Company
Broadway Video, Little Stranger, NBC Universal


Cast and Crew
---
Director
Gail Mancuso
Screenwriter
John Riggi
Main Cast
Additional Cast
Bobbe' J. Thompson
Bill Kurtis
Synopsis
---
Jack takes Liz to a dinner at the Connecticut home of one of his business idols, the very eccentric and very wealthy Gavin Volure. The agoraphobic Gavin is already smitten with Liz. After dinner, Gavin lets Jack on a secret; he's forming another company. Gavin will even let Jack be part of it.
Liz is surprised when Gavin calls her at work. He invites Liz back over to his house for the weekend and only her. Liz fears that Gavin is only looking for a "booty call," but he eases her worries and says he just wants to see her again.
Tracy is getting nervous now that his two sons want to spend so much time with him. He tunes into a special about the Menendez brothers, who were found guilty of killing their parents, years ago. Tracy is convinced his sons are plotting to kill him.
Liz goes to Gavin's. She asks him how his relationships work if he can't go outdoors. He says they just sit around, eat, watch television, read gossip websites and nap the day away. Gavin also mentions that because of his phobias, he cannot be intimate with a woman, either. Liz is beginning to think maybe a relationship with Gavin wouldn't be that bad.
Liz is getting ready to go home after a pleasant weekend with Gavin. He takes her aside and tells her he's not really agoraphobic and it's just a cover since he's under house arrest for fraud and arson. Liz is shocked. Jack feels bad for investing Kenneth's money with Gavin, and "hires" Kenneth as the new emergency marshal, to pay him back.
Tracy purchases a lifelike Japanese sex doll that looks exactly like him to use as a decoy for his sons. Liz thinks Tracy has lost his mind, but Jack points out that money can do that to a person, take Gavin for example. Tracy offers to buy Liz a similar sex doll if she wants one. Later on, Tracy realizes he overreacted with his sons, but does tell them they will go to jail if he ever dies.
Gavin escapes his compound and surprises Liz at work. He tells her he was on his way to the Canadian border, but turned around to be with Liz. She accuses him of running a scam, but he denies everything. He asks her, "What's the point of being free if you are alone?" He begs Liz to run away with him to Toronto.
Jack interrupts Gavin and accuses him of taking advantage of Liz's loneliness. Gavin vows not to be taken back to confinement and climbs the ladder to the top of the set and threatens to jump. The newly appointed floor emergency marshal, Kenneth, arrives to save the day, but doesn't really succeed.
As Jack does his best to talk Gavin out of taking his life, Gavin is tackled and brought down by Tracy. The whole time, Gavin thought Tracy was with Jack, but it was the Japanese lifelike sex doll, instead, being used as the perfect decoy.