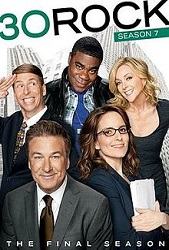 TV Info
---
Episode Premiere
May 01, 2008

Distributor
NBC

Genre
Comedy

Show Period
2006 - 2013

Production Company
Broadway Video, Little Stranger, NBC Universal


Cast and Crew
---
Director
Don Scardino
Screenwriter
Robert Carlock, Jack Burditt
Main Cast
Additional Cast
Marceline Hugot
Bill Cwikowski
Johnnie Mae
Brian Dennehy
Miriam Tolan
Synopsis
---
Liz tells Jenna and Pete that her ex, Floyd, called her the night before to tell her he is in New York and because of a big storm coming, he's going to be stranded and needs a place to crash, and this is where Liz comes in. Liz is confused by Floyd's call and wants advice from Pete and Jenna.
It's Sandwich Day at the studio and the crew is already lining up. It's the only day of the year where teamsters pick up sandwiches at an unknown deli in Brooklyn and bring them into work.
Don Geiss is still in his coma, which makes his daughter Cathy the new CEO. Jack is being forced to move offices to the 12th floor and it's killing him. Especially after seeing that Cathy decorated his old office with unicorns and Mark Wahlberg pictures. As Jack walks out, his assistant serenades him with "I'll Remember You."
The TGS crew has wolfed down their free sandwiches. Only one perfect sandwich remains and it's on Liz's desk. Frank warns the rest of the writers that taking Liz's food will have consequences. But Tracy rushes for the sandwich anyway.
Liz vowed she would have a whole new attitude for Floyd, to show she had moved on. Floyd arrives and his wowed by Liz's stunning red dress and new look. He is obviously impressed and offers to take her out to dinner.
Liz storms the writers' room demanding to know where her sandwich is. The writers are busy putting the blame on one another and Kenneth steps in. He apologizes and says he is at fault for not stopping the sandwich stealing from happening. Liz demands Kenneth find her another sandwich or she'll cut his face up.
By the time Liz and Floyd end up back at her apartment after their date, it's time for Floyd to catch his plane. He tells her how great it was seeing her and it makes him miss New York even more. He kisses her on the cheek and hails a cab, leaving Liz with a smile.
Jack checks in on a comatose Don Geiss and pleads with him for a sign on what to do. A male orderly comes in, telling Jack he must leave GE. Jack takes that as his sign.
Tracy, Kenneth and the writers are determined to get Liz her sandwich. Tracy hopes his fame will impress the teamsters into telling them where the secret deli is. Instead, the teamsters challenge the writers to a drinking contest.
After Liz thinks she pulled off the perfect goodbye, she is surprised to see Floyd at her doorstep the next morning. His airline went bankrupt overnight and he is, once again, stranded in New York. Liz thinks it's perfect timing to discuss the woman who answered his phone eight months ago when she called him.
After Floyd gets a call about another flight, he promises Liz they will discuss their relationship as soon as he heads back to Cleveland. Later on, Liz spots Floyd enjoying ice cream in Central Park. She is shocked that he lied to her about finding a flight. He tells her since she decided to stay in New York, there have been lots of women he's dated. Liz walks away from Floyd for good.
The only person the writers think can handle a drinking contest with the teamsters is Jenna. She agrees to do it, but only for the attention. She starts getting nauseated after five shots, but then Kenneth, Frank and Tracy all decide to take one for the team. The teamsters know they are about to lose. The teamsters get Liz her sandwich.
Later on, Jack tells Liz that if she really cares for Floyd, she should go after him. She rushes to the airport determined to make things right with him. Before she is allowed through the gate, she has to purchase a cheap plane ticket to Montreal and scarf down the perfect sandwich that was in her purse.
Liz finds Floyd about to board his flight to Cleveland. She apologizes for her erratic behavior and he wonders if they'll decide to be friends again. He tries to give her back her apartment key and she tells him to keep it. Floyd boards his flight as the news announces that President Bush has appointed Jack Donaughy as the Homeland Security Director of Crisis and Weather Management.