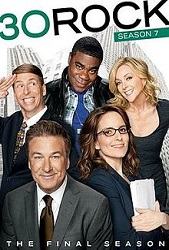 TV Info
---
Episode Premiere
April 24, 2008

Distributor
NBC

Genre
Comedy

Show Period
2006 - 2013

Production Company
Broadway Video, Little Stranger, NBC Universal


Cast and Crew
---
Director
Gail Mancuso
Screenwriter
John Riggi, Andrew Guest
Main Cast
Additional Cast
Brian Stack
Marceline Hugot
Will Arnett as Devon Banks
Tom Toner
Synopsis
---
Don Geiss, the Chairman of GE, pays Jack a visit with some surprising news; he wants to make Jack the new Chairman of the company when he retires. Jack starts crying with joy. But before he can accept, he needs to find a successor and Don needs to get the board's approval.
The writers are all mad because the script they worked so hard on was eaten up by a computer virus. Liz blames Frank for downloading the virus but Frank finds a way to turn the blame onto Liz.
Tracy is feeling hurt by his own son, Tracy, Jr. Earlier in the day, he drove to his son's school to give him his flute and discovered it was "Bring Your Dad to School Day" and he wasn't invited.
Jack finds Liz hiding out and can't wait to share with her the good news about his soon-to-be announced promotion. He knows he'll be a shoe-in with the board of directors and is just waiting for their approval.
Jack suddenly smells self tanner and teeth whitener and realizes his arch nemesis, Devon Banks, is in the building. Devon vows he'll be the one running the company. He also wants to throw his bachelor party on the TGS stage. To Liz's protest, Jack agrees.
Tracy is determined to leave a legacy for his sons to be proud of. He enlists Kenneth's help. Tracy comes up with the perfect idea: a porn video game!
Liz gets stuck talking to Devon in the elevator. She knows Devon wants information about Jack and she's determined to keep it from him, but fails. She gives Devon information he can run to his future father-in-law about. Liz even offers up Kenneth if Devon will keep his mouth shut. He doesn't take the bait. Liz mauls him in the elevator for video proof that they got physical, in hopes of blackmailing him.
Liz shows Jack the tape of her mauling Devon in the elevator. She says her technique was pretending Devon was a sandwich. Jack is impressed and thinks he's just found the perfect successor.
Liz doesn't think she's cut out for Jack's job but then he tells her the starting salary. She's sold! Later that evening, Jack takes her to dinner with other top-shelf businessmen at GE. She blends right in.
Tracy is working around the clock trying to create the perfect porn video game. Frank stands by his claim that it can't be done. But Kenneth believes in Tracy's idea.
After getting ahold of Tracy's notes, Frank breaks down. He can't believe that Tracy has found the secret to combining porn with video games. Frank becomes overly jealous of Tracy's successful plan.
Jack and Liz find Don in a diabetic coma. Jack needs Don to wake up in order to name Jack as his successor. The doctor can't revive Don and nobody believes Jack's when he says he's the successor. Devon steps in and claims the role of Don's successor and the others believe him because he's Don's future son-in-law.
Devon surprises Jack in his office and Jack immediately orders him out. He alerts Jack that Don's daughter, Cathy, has been named Don's successor and Jack is stunned. Devon also announces that he and Cathy are taking over Jack's office and order him out.