January 20, 2011 03:21:40 GMT
The rocker declared himself a loyal member of Aerosmith, saying he did get the offer from Jimmy Page but had to decline it.

---
has challenged reports rejected the idea of having him as 's replacement, insisting he snubbed the opportunity because he was determined to remain loyal to .

"The I Don't Want to Miss a Thing" hitmaker secretly auditioned for the supergroup in late 2009, although his Aerosmith pal Joe Perry later claimed had described the rehearsals as "shambolic" because Tyler was not familiar with Led Zeppelin's catalog. Perry said, "Page felt really awkward about the audition, but ultimately it was a group decision (to pass on Tyler)."

But the singer has a different side of the story. Tyler tells U.S. shock jock , "I spoke to Jimmy Page's manager, Peter Mench, who's been a good friend of mine forever. He said Robert wouldn't play with them again, and would I want to come over and jam with the guys? ...I went over and played."

He claims he was offered the job of Led Zep frontman by Page himself - but felt compelled to turn it down out of respect to his own bandmates. He says, "I looked Jimmy in the eyes and it came time for him to say, 'You want to write a record with me?' I went, 'No'. I'm in Aerosmith. He's in the biggest band in the world and I'm in a band like that. I have such an allegiance to my band and I love it so much."

Ironically, Tyler went on a brief hiatus from Aerosmith and announced plans to concentrate on a solo career at the end of 2009. The announcement, and his subsequently decision to join the judging panel on TV talent show "", led to a rift between him and Perry that has since been resolved.

The band is set to hit the studio this weekend to record new material for their first album since 2004's "".



Browse
Steven Tyler Pictures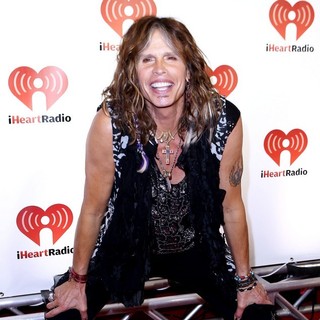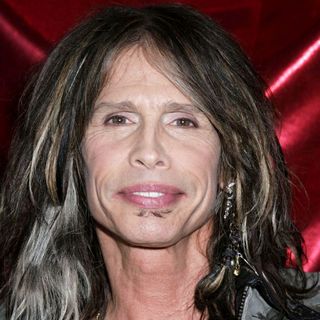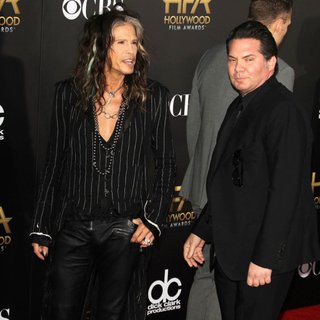 ---
---
---