August 15, 2006 05:48:18 GMT
A terrible incident occurred Saturday, August 12 on the set of Universal's "." An assistant propmaster named Nick Papac experienced a car crash while driving a motorized cart along a closed section of the Loop 202 Red Mountain Freeway in Mesa, Arizona, resulting in the death of the 25-year-old man.

Based on the reports about the tragedy, the crash happened when Papac's vehicle accidentally collided with an SUV carrying director Peter Berg, and so caused the guy being thrown from his vehicle and experienced severe head injuries. He then was immediately airlifted to a local hospital, but was pronounced dead a few hours later.

August 15, 2006 04:57:28 GMT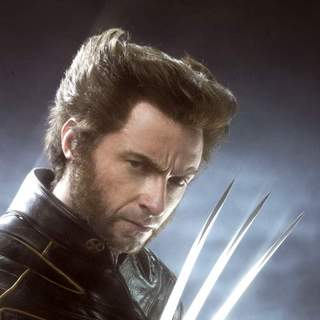 ©
The X-Men's story still continues, really. LA Daily News has delightfully reported that the franchise's producer, Lauren Shuler Donner, is in development to bring out "X-Men 4" to the big screen and is currently focusing on compiling the cast for the project.

Though this sure will be such great news for superhero-flick fans, there is actually a big problem that lurks behind as Donner has indicated that contract renegotiations are the biggest stumbling blocks in order for the film to become a reality. "The newer cast members are signed, and the older cast members are not," so she has said.

August 15, 2006 03:34:11 GMT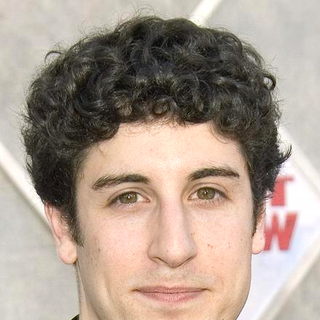 Following the trails of , of "American Pie" fame has reached an agreement to play a role in "How I Met My Boyfriend's Dead Fiancee", a new project coming from Gold Circle Films which also features and in the cast.

The stint therefore adds the list of comedic acts Biggs has been billed to carry out as he's already been attached to other movies of the genre like "The Pleasure of Your Company", "", and "Picasso at the Lapin Agile."

August 14, 2006 09:56:52 GMT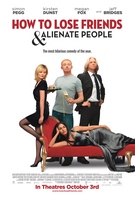 Another acting stint is coming for . While his status in "" is still unclear, the actor has signed a deal to star in "", a movie adaptation of Toby Young's best-selling book of the same title.

Produced by Stephen Woolley and Elizabeth Karlsen of Number 9 Film, pic is set to begin the production by next spring in New York and U.K. Robert Weide is at helm with Peter Straughan to adapt the script.

August 14, 2006 09:22:07 GMT
Setting out to bring up its new project of "", Paramount Pictures has appointed Todd Kessler to pen the film's script based on Shannon Burke's novel of the same title, so The Hollywood Reported has reported.

Likely to stay true to the story in the novel, pic will revolve around the experience a young man has when he becomes an emergency medical technician in Harlem as a temporary stop before he enters medical school. Darren Aronofsky is tapped to direct while also seats as producer along with his Protozoa partner Eric Watson and Lorenzo di Bonaventura.

August 14, 2006 08:54:15 GMT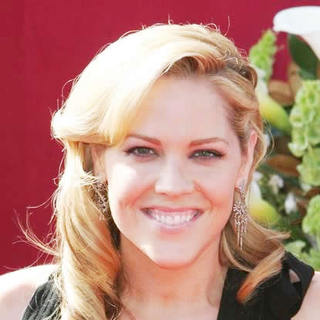 Soon after drops the "" project due to scheduling conflicts with her ABC/Touchstone TV series, newcomer has been recruited.

is joining the cast of Dimension Films' Stephen King adaptation "1408", which and are toplining.

August 14, 2006 08:50:18 GMT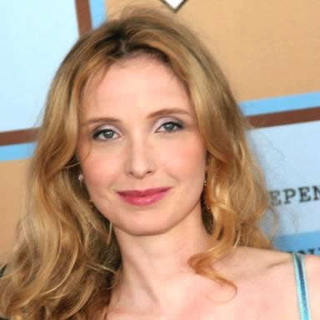 Once again assuming multiple jobs in her next project after "Bathory", has been confirmed to star and direct in a new big screen feature of which screenplay she has penned, The Hollywood Reporter has revealed.

Entitled "", the movie is a romantic comedy set over a 48-hour period in Paris and also features "Dazed and Confused" star in the cast list.

August 14, 2006 08:29:24 GMT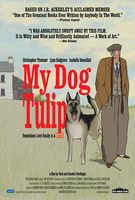 , Lynn Redgrave and are all joining the star-studded cast, including Brian Murray, Paul Hecht, Peter Gerety and Euan Morton, all of whom have been booked to fill in the voices for the forthcoming animation flick "".

Based on the 1956 British novel by J.R. Ackerley, "My Dog Tulip" follows a 14-year friendship between Ackerley and his German Shepherd, Tulip, after the writer rescued the dog.

August 14, 2006 08:07:10 GMT
"" has finally found the perfect person as Paul Dinello has been hired to direct the upcoming drama flick.

Wrote by Eric Gravning, the story follows a small-town English teacher who spirals into bitterness and depression after a decade on the job. On a bet from an attractive new colleague, he works to get three of his most problematic students into a top college.

August 14, 2006 07:16:40 GMT
Looks like it is still hard to beat "" in the weekend overseas box office. Drawing an estimated $44 million from about 8,500 screens in 48 markets, this adventurous flick once again beats its competitor to stay firmly on the top of the list for the sixth consecutive weekend. With this result, the Walt Disney Co. smash thus has scored an overseas box-office total to date of $463 million and $855 million worldwide and so, jumps to the 12th rank on the all-time box-office hit list.

The biggest contribution to the picture's weekend tally came from its Spain opening which collected $11.5 million from 980 screens. Great outcome was also gained in France where it pulled an estimated $8.5 million in its second weekend while it managed to earn $5.6 million and $2.3 million in Germany and U.K, respectively.

August 14, 2006 04:20:07 GMT
Ricky Bobby still leads the race to once more take the checkered flag. Despite the coming of some rookies, "" amazingly remains unmoved from its last-week position to be the champ in the box-office for the second time consecutively.

Though the NASCAR spoof's gross dropped 51 percent from its high-octane opening week, it delightfully was able to add another $23 million to its pocket during the weekend and so, halted the move of newcomer "" on the second spot as the dance flick only managed to garner around $21 million in its debut on the theaters. Taking up number three is Oliver Stone's "" which made its way to earn $19 million to make a respectable income of $26.8 million after opening Wednesday, August 9.

August 12, 2006 07:56:46 GMT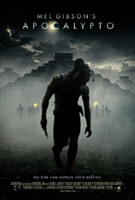 "" is going nowhere. The Walt Disney Co. through its spokesperson has officially confirmed on Friday, August 11 that the Mayan language picture is still under the company's banner to be released on December 8 this year as planned.

This statement then automatically pushes aside all the recent media and Internet publications which have reported the studio to have sold the film's distribution rights to another studio following the controversial anti-Semitic remarks the movie's filmmaker, , has made. As reported before, the noted actor-director was arrested on Friday, July 28 for driving under the influence (DUI) while also has been charged for keeping an open container of alcohol in his car in connection with the traffic stop, during which he told a sheriff's deputy that Jews "were responsible for all the wars in the world."

August 12, 2006 07:01:15 GMT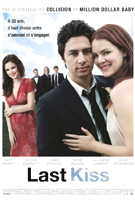 Updating the news of this year's Toronto International Film Festival, some big titles have delightfully been announced to be included as part of the event and have their world premieres there, the organizers have revealed on Thursday, August 10.

Among those slated to come are "", "", "", plus "", the - flick which tells the life story of Hector Lavoe, the man who introduced salsa to U.S public. Another big name, "", will also be featured at the festival to encounter its North American premiere.

August 12, 2006 05:10:42 GMT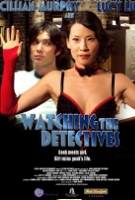 It's wrapped up. Peace Arch Entertainment Group Inc. has announced that its project of "" has just finished the filming production after being shot in New York City for some time.

A directorial debut of Paul Soter, the movie is a romantic comedy centering on a film noir buff whose world is abruptly turned upside down when he meets an unpredictable, real-life femme fatale beauty. and are starring with Soter writing the script. Celine Rattray, Daniela Taplin Lundberg, plus Galt Niederhoffer take seat as the producers in association with Hart-Lunsford Pictures.

August 12, 2006 04:31:15 GMT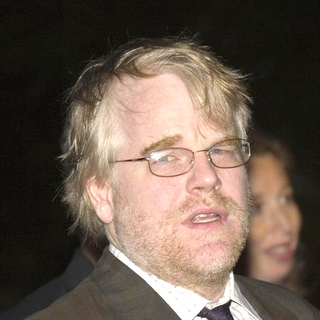 This one sure is worth waiting for. A directorial debut of Oscar-winning writer Charlie Kaufman, "Synecdoche" has satisfyingly included Oscar-winning actor and Oscar-nominated actress in its cast list, making the film undoubtedly a promising high-profile project to come up.

Slated to begin the production by early summer 2007, the movie revolves around an anguished playwright and several women in his life. It is still unclear yet whether Kaufman will also pen the script or not.