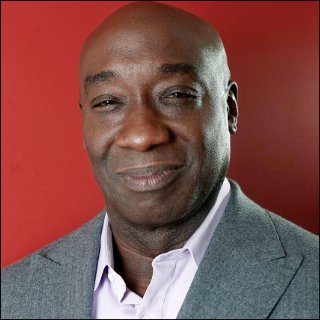 Profile
---
Famous as :
Actor

Birth Date :
December 10, 1957

Birth Place :
Chicago, Illinois, USA

Claim to fame :
As John Coffey in "The Green Mile" (1999)


Is a fan of several TV series like "24" and "The O.C.", even admitted that he cried on the death of Marisa Cooper in the latter show.
Became the narrator of the 2005 Major League Baseball World Series Film, featuring the 2005 World Champion Chicago White Sox.
Got hit accidentally on the chin by The Rock when doing a fight scene in "The Scorpion King" (2003).
Added 40 lbs to his weight for his role as Kingpin in "Daredevil, The Movie" (2003).
Has acted together with Bruce Willis for 4 times that were in "Armageddon" (1998), "Breakfast of Champions" (1999), "The Whole Nine Yards" (2000), and "Sin City" (2005).
Was among the attendances of Disco Demolition Night at Comiskey Park held on July 12, 1979 when the event turned into mayhem. He ran onto the field and slid into the third base during that riot.
Once tried out for one of the linebacker positions on the Chicago Bears in the mid 1980s, but the coaches instead preferred to see his performance at Tightend.
Appeared as a drill sergeant in a beer commercial.
Had been the bodyguard of some notable names like Jamie Foxx, Will Smith, LL Cool J, Martin Lawrence, and Notorious B.I.G..
Underwent digging-ditches job for Peoples Gas Company in Chicago.
Played basketball during his years at Kankakee Community College.
Initially intended to be a police officer under LAPD as he once admitted in an interview on "Live with Regis and Kathie Lee."
Is believed to give 5 dollars to any person he meets on the street who recognizes him and knows his full name.
His celebrity friends apart from Bruce Willis include The Rock, Mark Henry, and Matthew Perry.
Is a huge supporter of the UFC and frequently spotted attending the show's broadcast in which he sometimes is asked to give opinion on upcoming matches.
Has nicknames of Big Mike and Hollywood.