The 'Fetish' singer leaves with a coffee mug after dining at the International House of Pancakes in Los Angeles with a friend.
Selena Gomez
was spotted grabbing breakfast with a friend at the International House of Pancakes in the Encino neighborhood of Los Angeles on Wednesday morning, February 7. The 25-year-old star had some of her coffee left and, being a VIP customer she seemed to be, she was allowed to take her in-house coffee cup with her as she left.
The Blast confirms that the "Wolves" singer did take the mug with her, but didn't steal it. The IHOP branch tells the site that Selena asked for the mug, which isn't sold to the public, because she hadn't finished her coffee, and the employees let her take it. Selena reportedly left a sizeable tip for the staff in return.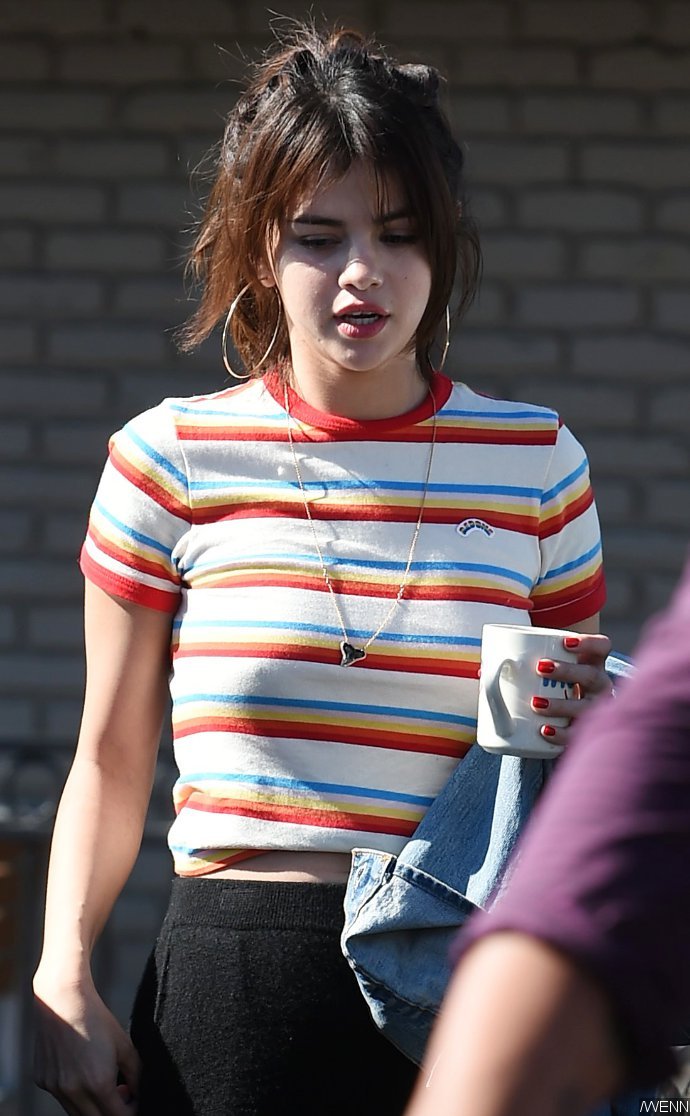 The former Disney darling kept it casual during the outing, wearing a colorful striped shirt, frayed black pants, white socks and sneakers. She tied her brunette hair into a ponytail and wore large hoop earrings. She was also seen carrying a denim jacket.
After grabbing some breakfast, Selena and her girl pal walked around Studio City. They were seen chatting as they took in the views.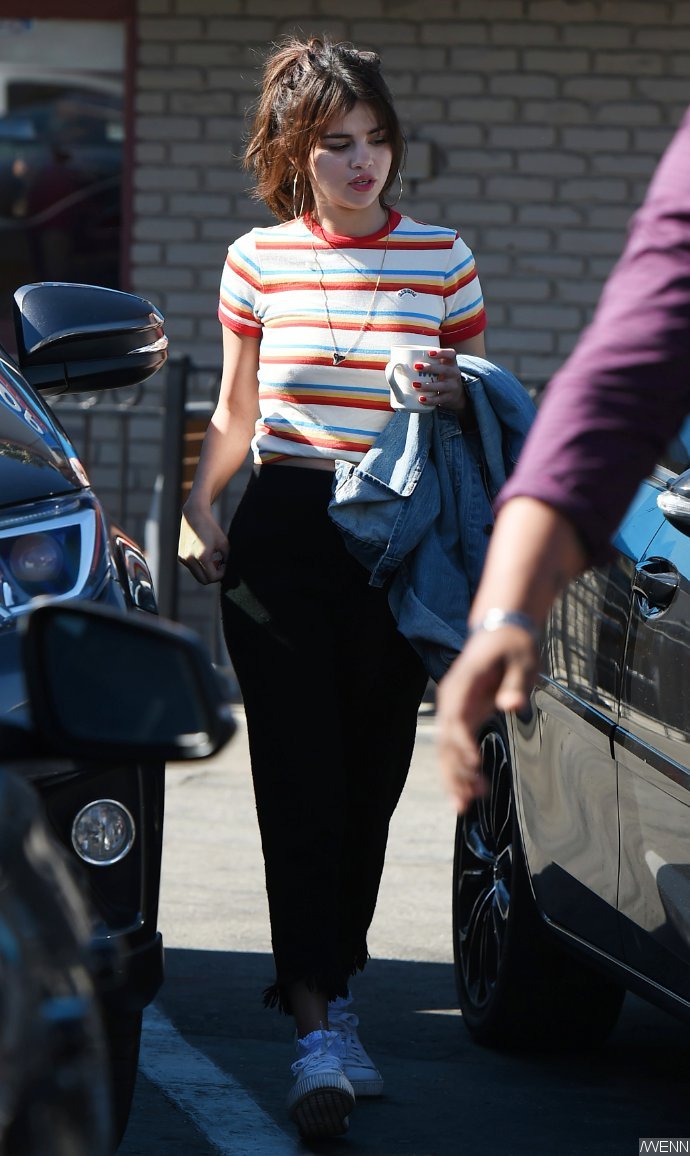 In other news, the "
Hotel Transylvania 3: Summer Vacation
" voice actor graces the cover of
Harper's BAZAAR
's March issue. In an interview with the magazine, she talks about her struggles with depression and anxiety. "I've had a lot of issues with depression and anxiety, and I've been very vocal about it, but it's not something I feel I'll ever overcome," she admits.
She goes on sharing, "There won't be a day when I'm like, 'Here I am in a pretty dress-I won!' I think it's a battle I'm gonna have to face for the rest of my life, and I'm okay with that because I know that I'm choosing myself over anything else."
Selena recently
completed a rehab stint
for depression and anxiety. She voluntarily checked herself into a New York treatment facility focused on mental wellness and empowerment in January and "feels great" after completing a two-week treatment.