The 30-year-old model leaves almost nothing to the imagination as she poses with no top on while cupping her boobs with her bare hands.
Ashley Graham
leaves almost nothing to the imagination during a psychedelic photoshoot with
V Magazine
. The Sports Illustrated Swimsuit Issue model poses topless during the shoot, which the mag describes as showing the model's "true color."
According to the mag, Ashley "breaks the mold in the most striking accessories and makeup looks of the moment." In one of the photos from the shoot, the model, who has her body covered in multi-colored UV paint, is close to flashing her nipples as she barely covers her enormous, busty assets with her bare hands.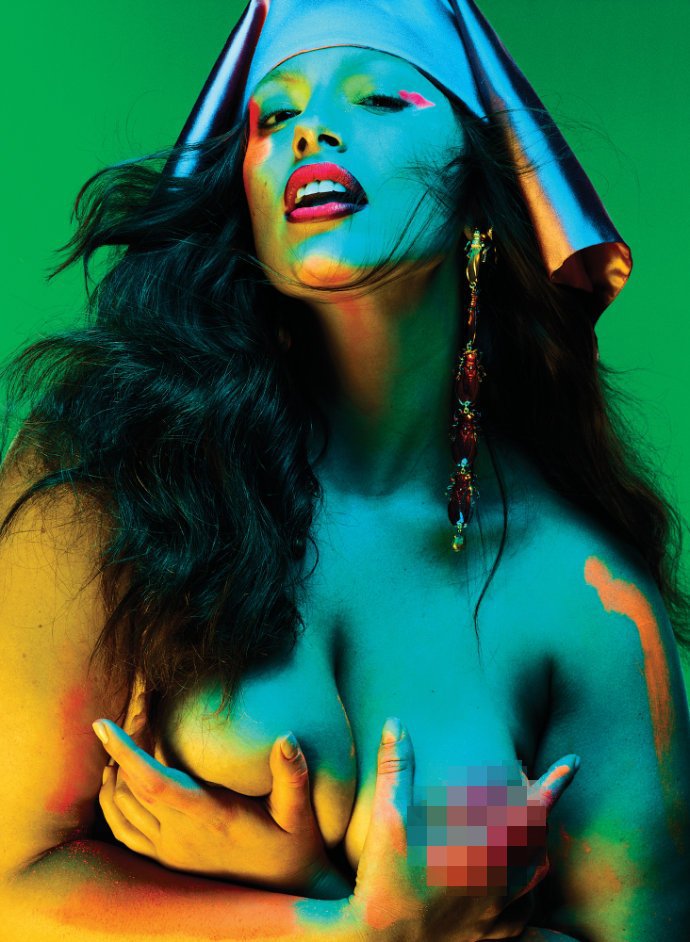 Her cleavage also remains on display, though. Adding striking vibes to her look, the 30-year-old curvy model can be seen wearing a metallic scarf atop her voluminous wavy hair as well as one statement red-and-gold earring.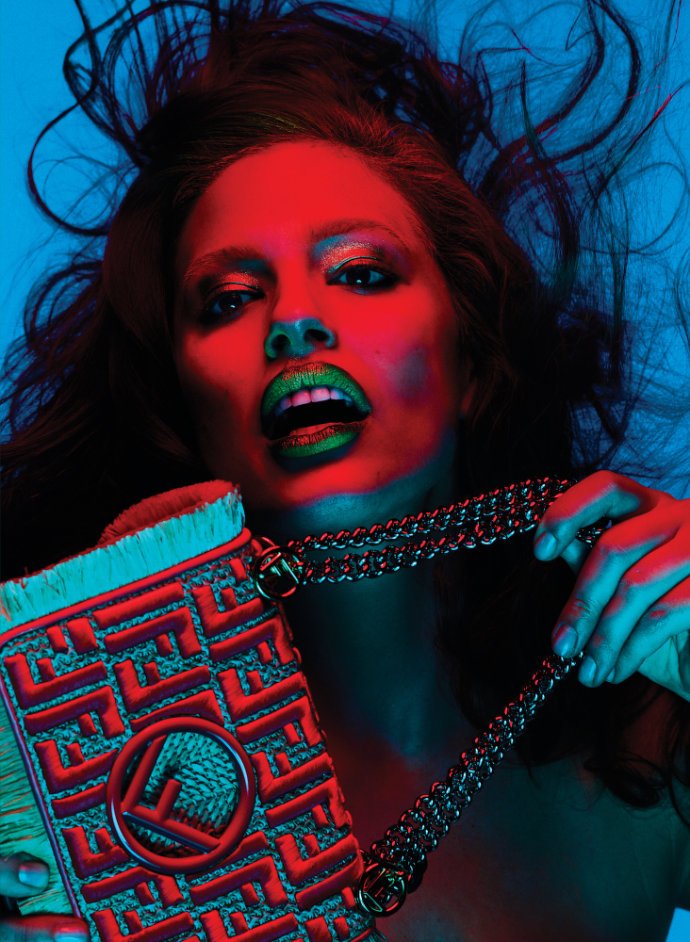 Still opting for no top on throughout the shoot, Ashley is seen in the next photo posing with a barrel bag, which has the word Monet emblazoned on the front, across her chest. Another pic finds the brunette beauty holding a glamorous chain handbag. As for the last photo, it shows Ashley sporting a number of earrings while showing off a sexy gaze to the camera.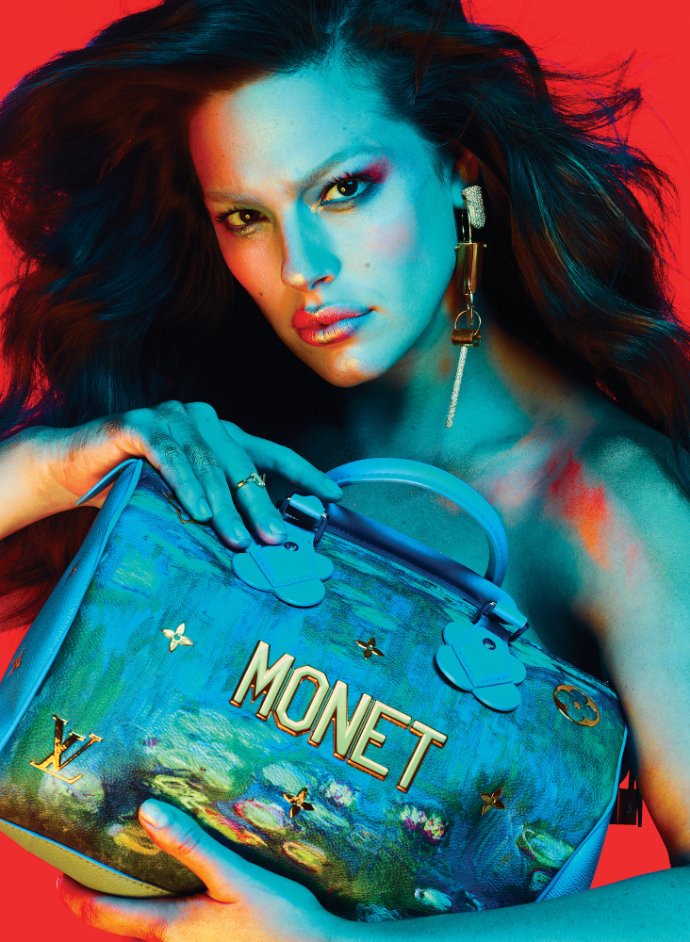 Speaking to the mag about encouraging others to embrace their "true colors," Ashley says, "Individuality means feeling comfortable enough to be your authentic self." She continues, "I hope we continue having progressive conversations about inclusion and equality, and that the next generations sees themselves represented more diversely in the media!"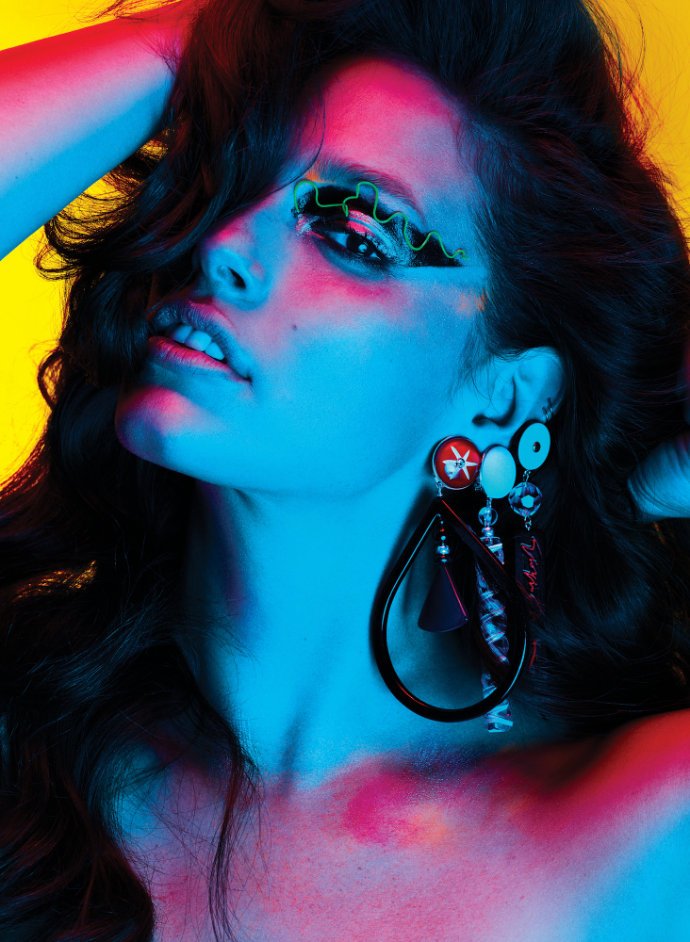 A successful curvy model, Ashley is known for her body confidence and often urges other women to embrace their natural appearances. In May 2017, the "
America's Next Top Model
" judge
posed nude
for an unretouched black-and-white photoshoot for the mag, in which she had an empowering interview.
"I remember my first signs of cellulite, in middle school," she shared with the mag at the time. "I remember telling my mom, 'Isn't it disgusting? It's so ugly.' She pulled her pants down and said, 'Look, I have it, too.' And I was like, 'Gasp!' She looked at me, then at it, and just rolled her eyes. She didn't tell me that it's beautiful or ugly. She just made it a nonissue."
"It doesn't define my worth," she continued. "If women like you and me continue to preach that, then I feel like younger girls are going to grasp it and they're going to be like, 'Who cares!' "