The 30-year-old actress, who previously wore a brunette pixie cut, swapped it for a long, fiery red hair, complete with dramatic pin-up girl bangs, when spotted on the filming set on Sunday.
Another day, another wig for
Blake Lively
to film Paramount's "
The Rhythm Section
". The 30-year-old actress looked completely unrecognizable as she sported different hairdo when filming the upcoming spy thriller in Manhattan's Central Park in New York on Sunday, January 14.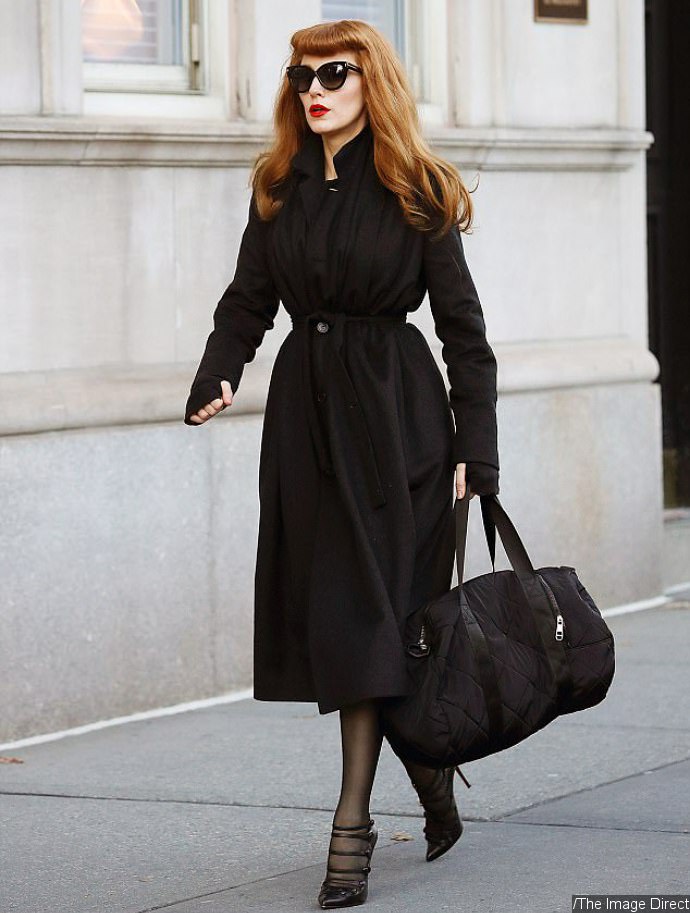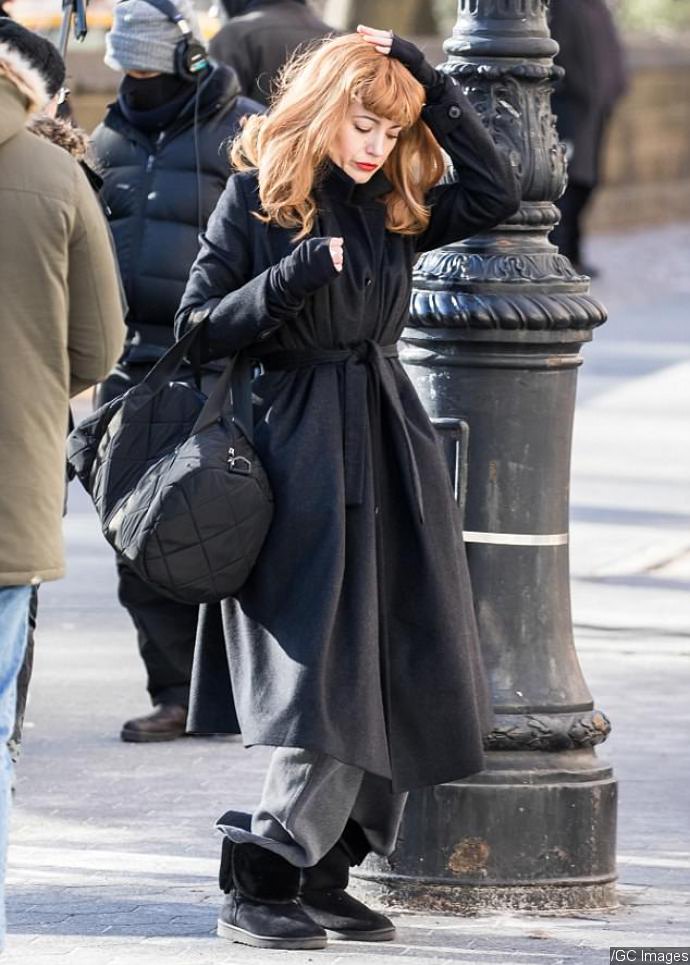 Lively, who previously wore a brunette pixie cut, swapped it for a long, fiery red hair, complete with dramatic pin-up girl bangs. Seemingly putting the second wig over the first, it looked like this was something that actually happened during the action.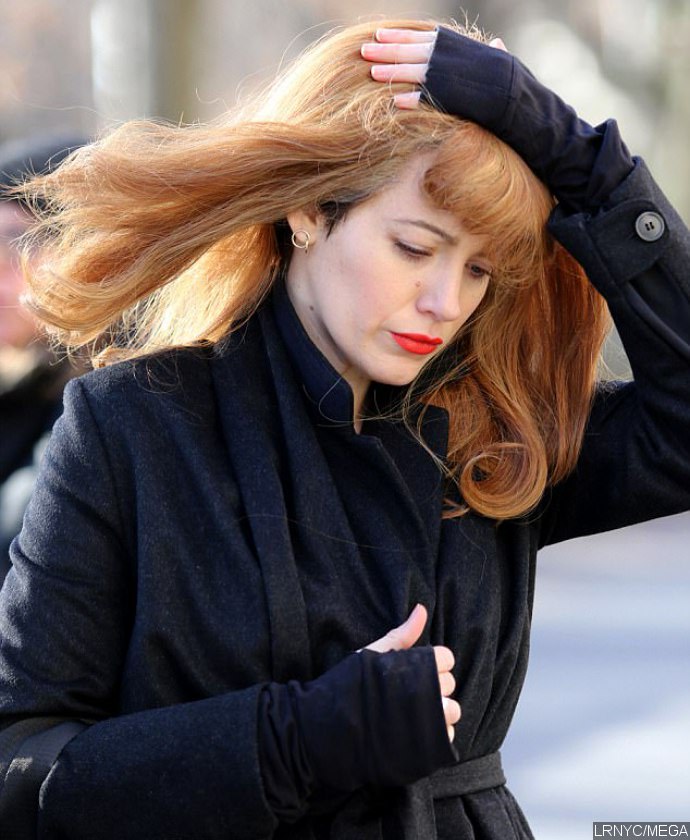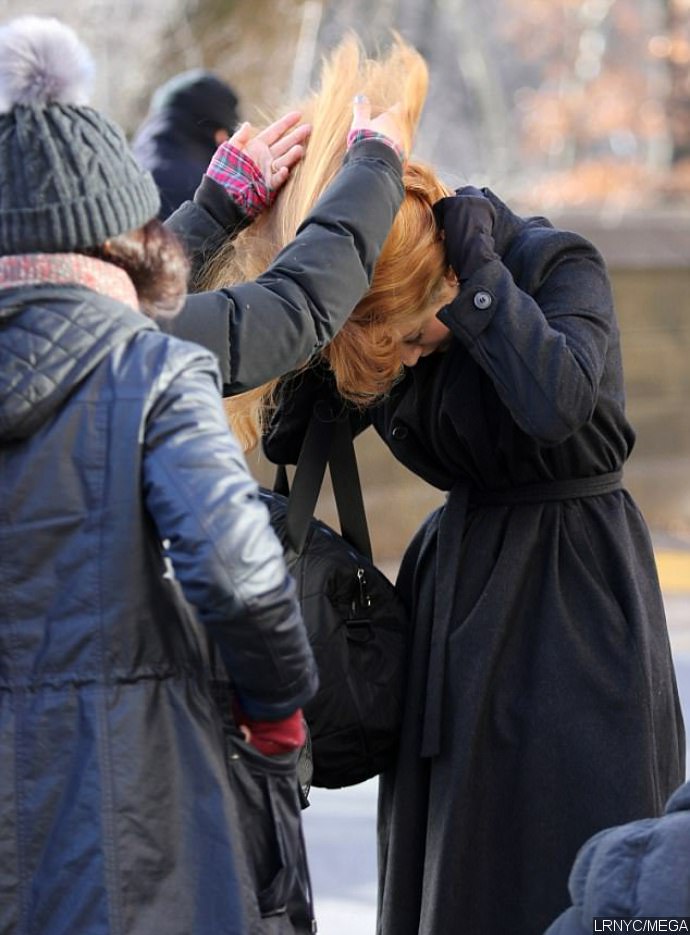 Looking fashionable as always, Lively beat the NYC weather in a long black winter coat belted at the waist, stockings and a pair of Christian Louboutin high heels. She oozed glamor with a bold red lipstick while toting a matching handbag as the camera rolled.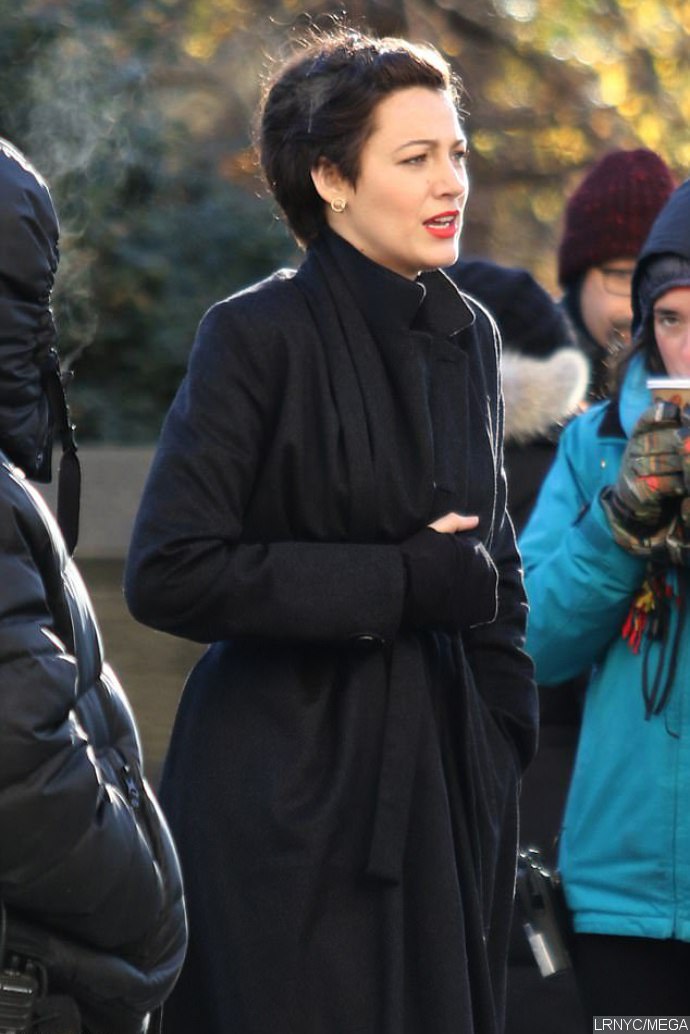 Earlier that day, the mother of two took to her Instagram account to share a Boomerang video featuring her sporting the first wig, the dark one. Showing off her look, the actress, who plays a character named Stephanie Patrick in the movie, simply added the hashtag #TheRhythmSection in the caption.
It looks like Blake has fully recovered after it was reported earlier last month that she
got injured
when filming in Dublin, Ireland. A spokesperson said at the time that "Paramount, Global Road (formerly known as IM Global) and producers Michael G. Wilson and Barbara Broccoli today confirmed that filming has been temporarily suspended on 'The Rhythm Section' as Blake Lively sustained an injury to her hand while filming an action sequence."
"The Rhythm Section" has Reed Morano ("
The Handmaid's Tale
") serving behind the lens. "James Bond" filmmakers Wilson and Broccoli are producing through their Eon Productions banner, with Global Road financing. Paramount, which is handling the worldwide distribution, has set the spy thriller to arrive in the United States on February 22, 2019.
Also starring
Jude Law
,
Daniel Mays
, Raza Jaffrey and Amira Ghazalla, the film is a contemporary adaptation of the first of British thriller author Mark Burnell's "Stephanie Patrick" series of four novels. It follows Stephanie Patrick who is on a path of self-destruction after the death of her family in an airplane crash, a flight that she was meant to be on.
After discovering that the crash was not an accident, her anger awakens a new sense of purpose and she rises to uncover the truth by adapting the identity of an assassin to track down those responsible. The new, and lethal, Stephanie Patrick is on a mission to fill the void between what she knows and what she is told.