The 'Orange Marmalade' star goes blonde for the first time for the 'COLORED HAZZYS WONDERLAND' photoshoot.
Seolhyun goes blonde for the first time since her debut. The member of South Korean girl group AOA ditches her natural dark hair for lighter locks during the photoshoot for 2017 F/W "COLORED HAZZYS WONDERLAND".
The bright blonde hair was quite in contrast with the red theme. In the images, the 22-year-old singer/actress rocks a red turtleneck sweater and mini skirt, showing off her long and toned legs. She's smiling brightly while showcasing the brand's new collection of brown, blue and black bags.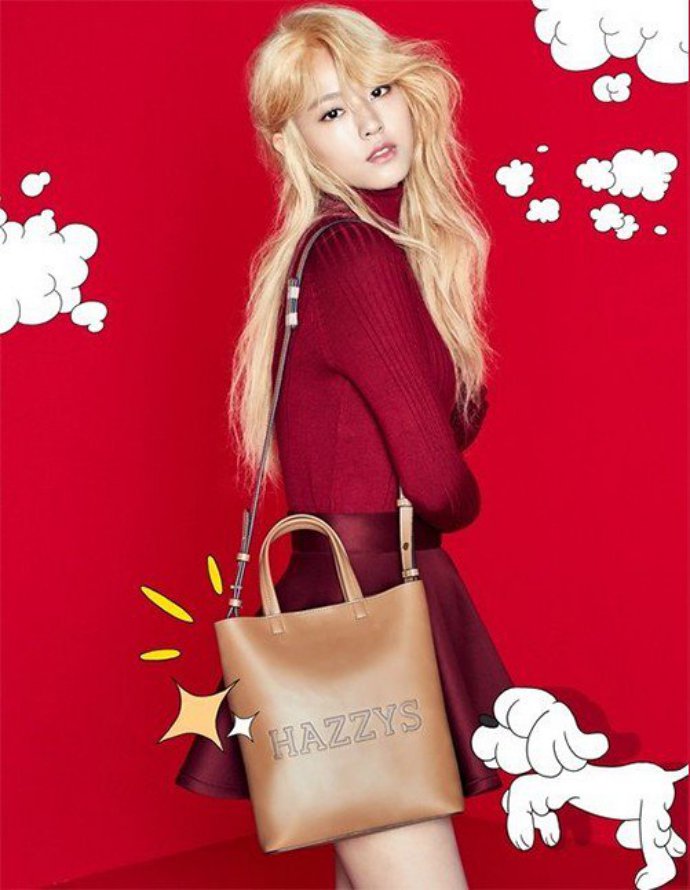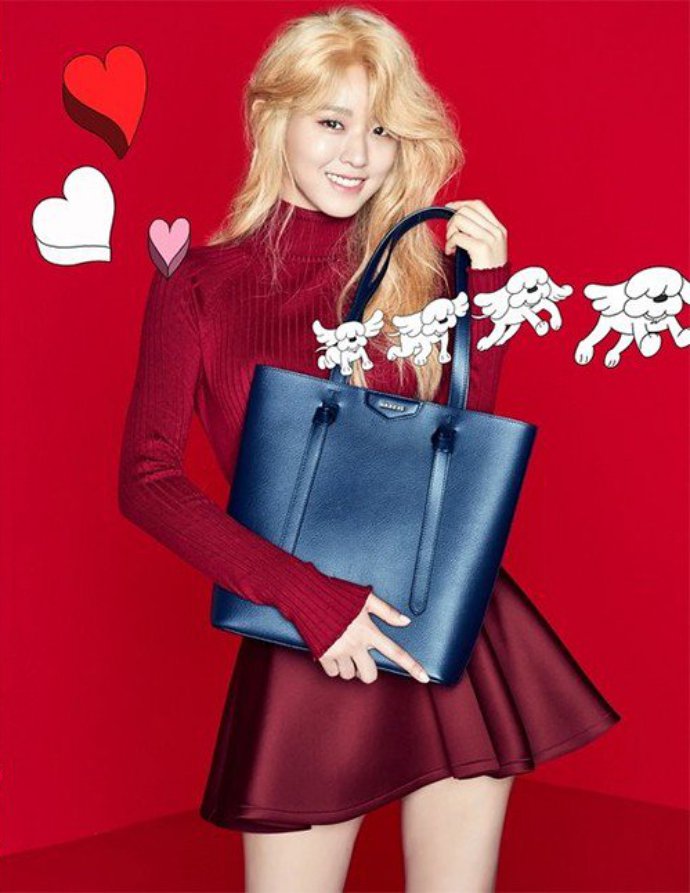 Speaking of going blonde, actor Seol Kyung Kyu was recently criticized for calling Seolhyun a "baekchi" beauty, which is the Korean equivalent to "dumb blonde." During a press conference of their movie "Memories of a Murderer" last month, Kyung Kyu said, "She has a 'baekchi' beauty. It's good for actresses to be 'baekchi'. I think it will be memorable. I hope she does not lose her 'baekchi' beauty even when she's in her 30s and 40s."
After drawing backlash from Seolhyun's fans, the actor quickly retracted his initial statement. He said, "During yesterday's press conference, I sincerely apologize that I used a phrase that was not fitting. I wanted to say in a good way that she was innocent and like a piece of white drawing paper, but I used the wrong expression due to my lacking thoughts. I apologized to Seolhyun, and I will apologize again officially during a media interview. I will also, in the future, be more careful in the words I use. Thank you for your concerns and I'll always keep learning for the things I'm lacking in. I'm sorry once again."
Seolhyun, meanwhile, addressed a debate about her dark complexion when appearing in a recent episode of "Three Meals a Day". "People used to say women must be white and skinny. They told me to lose some weight and wear makeup, which I had tried. But now I realized my fans love me the way I am, with dark and healthy skin," she admitted in front of the show's regular cast members Lee Seo Jin, Eric Mun and Yoon Kyun Sang.