Despite the nosebleed, the 'Eyes, Nose, Lips' singer continues his performance as if nothing happened.
Taeyang suffered a minor injury during his recent concert in San Jose, California. Performing Sunday night, September 10 as part of his "White Night" tour, the 29-year-old singer/songwriter accidentally hit his nose with a mic.
During his performance of "Look at Only Me", the member of Big Bang showed an energetic move, jumping and reaching for the mic on the stand, but the mic flipped and hit him in the face. He laughed it off and continued his performance, but fans noticed his nose was bleeding.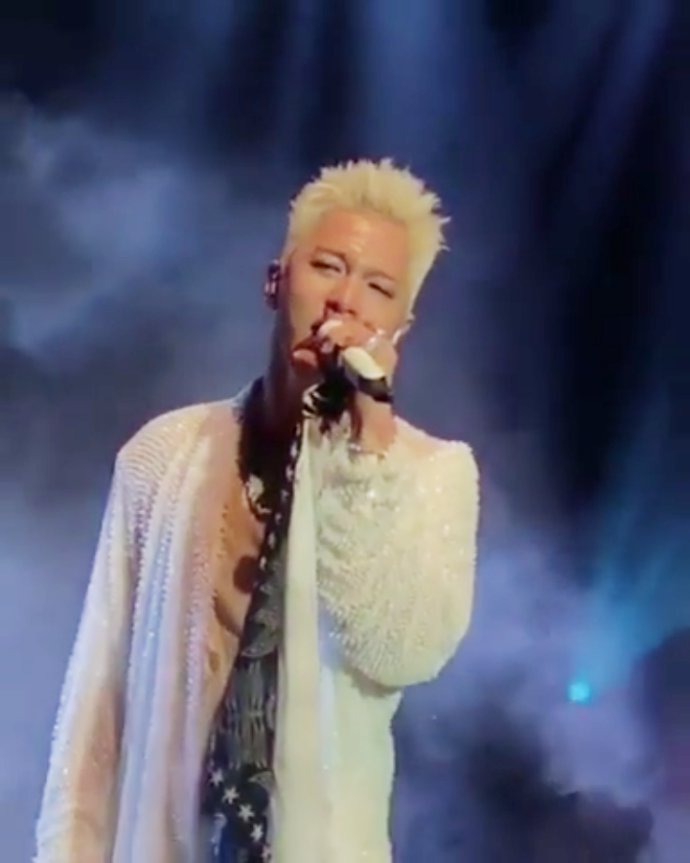 Despite his nosebleed, the "Eyes, Nose, Lips" hitmaker showed his professionalism and completed the performance as if nothing had happened. He then assured fans that he was fine.
On his show, Taeyang sang some of Big Bang's songs such as "Fantastic Baby", "Bang Bang Bang" and "Last Dance". He told the crowd, "Every time I sing this song ['Last Dance'] I miss Big Bang members a lot. We were able to make music and spend the last ten years together because of you guys. You have always been by our side and showed us the world even though we're on the opposite side of the world from Korea but I will never forget the support from all of you in San Jose."
Taeyang embarks on his solo "White Night" tour in support of his third solo album of the same name. The tour includes 19 cities across the world, including New York City, Chicago, Atlanta, Dallas and Los Angeles in the U.S.
After the North American trek that ends September 15 in Vancouver, Canada, he will continue the tour with some stops in Asian countries, including Philippines, Hong Kong, Thailand, Indonesia, Malaysia, Singapore and Taiwan.
Taeyang will soon begin his mandatory military service, so the tour will be his chance to greet his fans in person the last time in a while. Another member of Big Bang, T.O.P, is currently serving in military, putting the group on hiatus.