Jealousy, money, kid custody and domestic abuse are some of the issues that cause feuds between these separated couples.
Breakup is always hurt, but what comes next could be uglier. Jealousy, money, kid custody and domestic abuse sometimes trigger feud between those separated individuals. With their status as celebrities, stars often can't prevent their feuds from being exposed to public. While
Blac Chyna
and
Rob Kardashian
drama is still making headlines, let's also take a look at more celebrity couples whose ugly breakups were widely covered by media in the last few years.
Angelina Jolie and Brad Pitt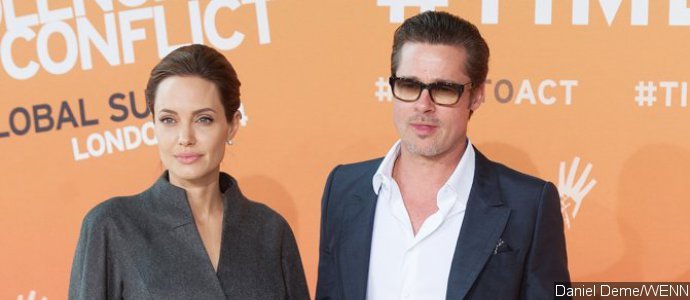 Like many divorced couples with kids,
Angelina Jolie
and
Brad Pitt
were at war over custody of their six children. And being investigated over an alleged child abuse involving their oldest son Maddox after an argument on a plane didn't help the "
Moneyball
" actor gain advantage, though he was eventually cleared of the allegation. The former couple couldn't even agree on whether to make their divorce case documents public. Fortunately, they slowly sorted things out between them and Brad has met his kids several times since their separation.
Iggy Azalea and Nick Young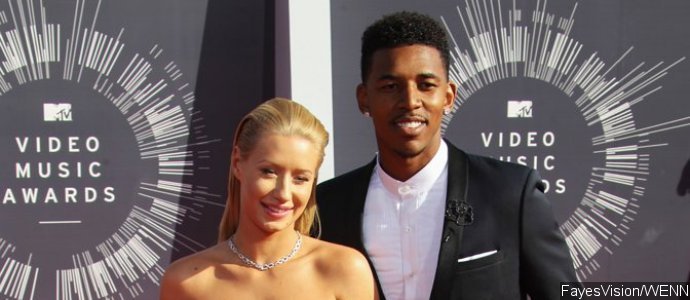 Iggy Azalea
should've known better there was something wrong when D'Angelo Russell leaked a video in which
Nick Young
admitted he hooked up with a 19-year-old girl while still dating Iggy. But instead of breaking up with him immediately, she chose to trust him until she caught him cheating on her with his ex Keonna Green. The Australian rapper was not happy when it was revealed that Keonna was pregnant with her and Nick's baby, accusing her of wanting attention and money amid the scandal.
Chris Brown and Karrueche Tran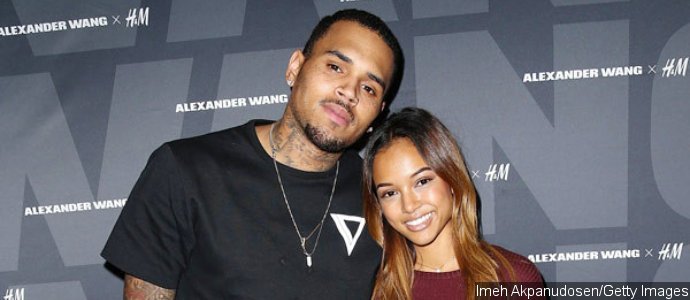 Chris Brown
was never lucky when it comes to love relationship. Years after the battery incident involving
Rihanna
, he got dumped by
Karrueche Tran
after there were reports that he impregnated Nia Guzman during their short fling in 2015. Chris is indeed the baby's father and when we thought he was playing his role as a responsible and dotting father, Chris hadn't moved away from Karrueche's life. The actress/model was granted a permanent restraining order for five years against the R&B star in June this year as she claimed that he threatened her and bombarded her with offensive remarks when she refused to return the rings he bought her.
Melanie Brown and Stephen Belafonte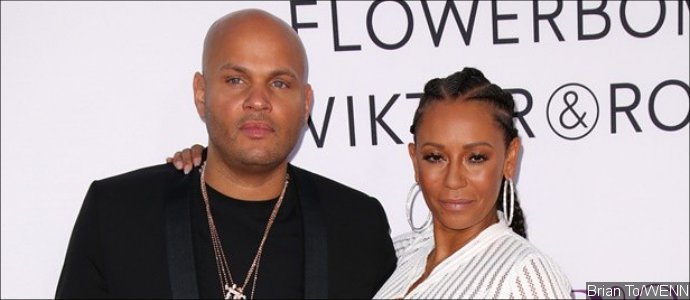 Melanie Brown
a.k.a. Mel B must have had a hard time during her marriage to Stephen Belafonte, but it's not until March this year that she decided to leave him. In a court document, she shockingly revealed that he emotionally and physically abused her during a decade of their marriage. Forcing her into a threesome with him and random women, secretly recording the intercourse and using the sex tapes to blackmail her were among other things she alleged against her ex. Mel B's frustration led her to attempt suicide in 2014. Now that she's freed from the abusive relationship, she has reunited with her family, something which she couldn't do during her marriage.
Kim Kardashian and Kris Humphries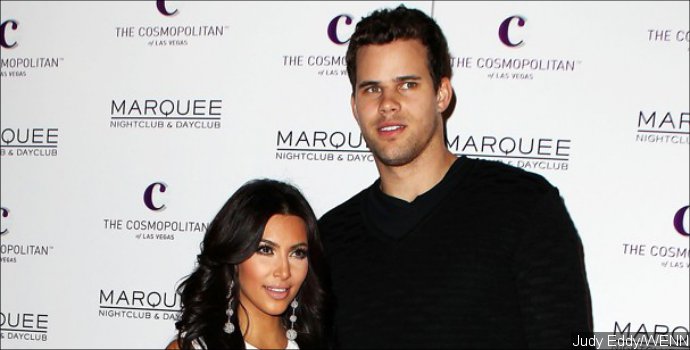 Their romance fizzled out as soon as it heated up. Seventy-two days after their wedding,
Kim Kardashian
filed for divorce from
Kris Humphries
and what followed next was even uglier. Several news outlets suggested that the wedding was just publicity stunt. And while Kim insisted that she "married for love," Kris later sought an annulment rather than a divorce, claiming that their 72-day marriage was based on "fraud" to boost the ratings of her reality TV shows. The two camps accused each other of delaying the divorce proceedings. Over a year after she filed for divorce, they eventually reached a settlement and were granted a dissolution of marriage.
Halle Berry and Gabriel Aubry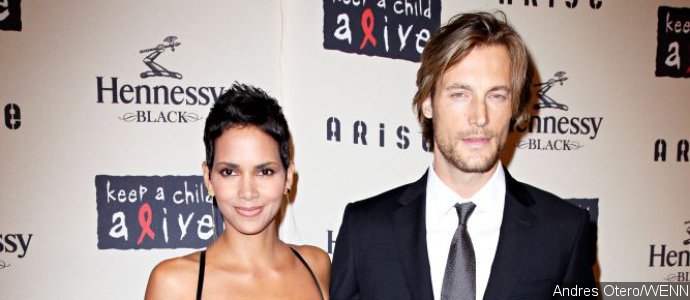 Halle Berry
and Gabriel Aubry's custody battle did not only happen in court, but also at her house. It all started after the Oscar-winning actress, who was at the time dating
Olivier Martinez
, planned to move to France, the home of Olivier, with her daughter Nahla, which Gabriel objected to. Gabriel allegedly started the fistfight by pushing Olivier, while the Canadian model said Olivier threatened to kill him if he didn't move to Paris to follow them. In November 2012, they reached an amicable custody agreement in court. Later in 2014, the "
Kidnap
" actress took her ex to court again after he straightened their daughter's hair and applied some highlight when she was in his care, to make her look less like African American.
Blac Chyna and Rob Kardashian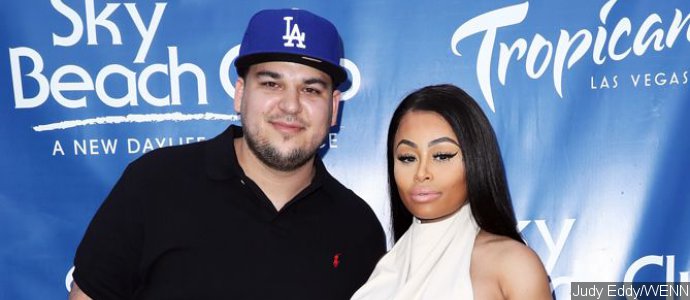 Blac Chyna
and
Rob Kardashian
's relationship was never smooth since the beginning. From reported disapproval from his family to a huge blow out before she gave birth to their first child together, all hinted at their rocky romance. They officially called it quits last December and decided to co-parent their daughter Dream, but their togetherness shown off on social media never lasted long if it wasn't fake. After accusing her of cheating, Rob suddenly leaked her nude photos, prompting the former stripper to seek a restraining order against the sock designer. She said she was "scared" of Rob and accused him of hitting her in the past. She, however, still allows Rob to meet their daughter.
Johnny Depp and Amber Heard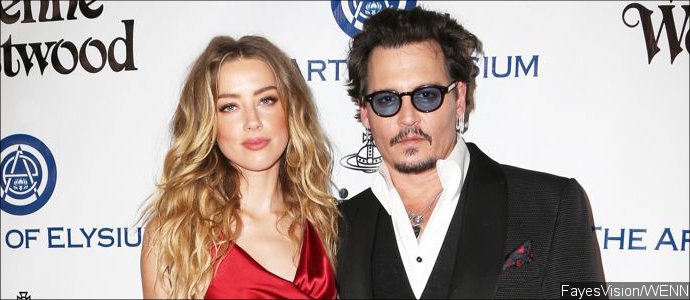 As shocking as how they got together,
Johnny Depp
and
Amber Heard
's split made headlines as the actress accused the Jack Sparrow of the "Pirates of the Caribbean" movie series of domestic abuse in May 2016. She laid out a lot of evidence supporting her allegations, but still there were people who defended Johnny. His camp, meanwhile, claimed Amber was "attempting to secure a premature financial resolution by alleging abuse." The "
Aquaman
" star dismissed the domestic violence case against Johnny when they reached a divorce settlement in August, but things got tense again after Amber slammed her ex for sending the $7 million settlement, which she promised to donate, directly to charities.