'Suburgatory' offers a story watchable for the whole family, while 'Whitney' and 'New Girl' insert jokes in love adventures.
Since comedy series noticeably make the most of the new primetime program line-up, AceShowbiz gives two parts of its Guide to 2011 Fall New TV Series to the shows from this genre. Adding to the first part which has "
Allen Gregory
" and "
Last Man Standing
" among the highlights, more shows which will keep viewers giggling through the night are discussed in this second part.
Taken for example are "
Suburgatory
" and "
Up All Night
" which pick up issues about nurturing a family. Another show from
Whitney Cummings
titled "
Whitney
" and a
Zooey Deschanel
-starring series called "
New Girl
", meanwhile, would be a perfect choice for those craving for more romantic comedies.
Man Up
Tuesday at 8:30 P.M. on ABC (Premiere Oct. 18)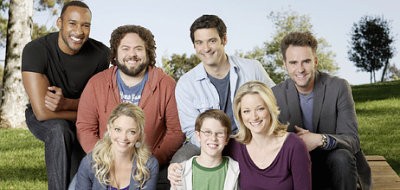 Are you wondering if there is a man who fusses over non-dairy hazelnut creamer? You'll find the answer on "Man Up". It revolves around three touchy-feely guys who are quite unusual for a male-centric series. As suggested by the show's title, these three major characters try to get in touch with their inner tough guys and redefine what it means to be a "real man". Adding complications to the story is the fact that these clueless buddies have different motives and personalities while struggling together to reach the same goal.
New Girl
Tuesday at 9:00 P.M. on FOX (Premiere Sept. 20)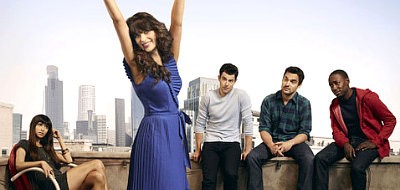 "
New Girl
" is one of the new fall offerings that should not be missed. This single-camera comedy offers a fresh look by casting indie movie beauty
Zooey Deschanel
, marking her first big starring role on the small screen. It explores an outrageous look at modern male/female relationships by focusing on a woman with post split emotional mess as she forms a unique bond with three men. Playing the lead, Deschanel will use her good look as a charm for men. Meanwhile, her character's goofy and awkward attitudes promise to generate big laugh.
Suburgatory
Wednesday at 8:30 P.M. on ABC (Premiere Sept. 28)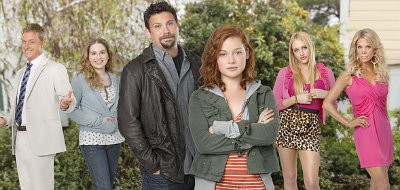 Starting with a simple premise about a father and a daughter adapting a life in suburb, "
Suburgatory
" has a perfect mix of thoroughly-written dialogs and sharp jokes to address some of today's teenage issues while satirizing the life in the suburbs. All of these elements will be delivered by stellar supporting actors including Allie Grant ("
Weeds
"),
Alan Tudyk
("Firefly"),
Cheryl Hines
("
Curb Your Enthusiasm
") and Ana Gasteyer ("
Saturday Night Live
") who know how to deliver jokes. Still,
Jeremy Sisto
and Jan Levy's performance will be the most important x-factor since they make a perfect father-daughter duo.
Up All Night
Wednesday at 8:00 P.M. on NBC (Premiere Sept. 14)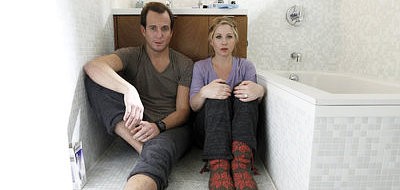 "
Up All Night
" ensures viewers to have drama and comedy all in one. Taking on new parents' issue, it will see
Christina Applegate
and
Will Arnett
going through the experience of how it would be like to really juggle baby, work and fun by making the complications closer to real life. Making sure the show will not be dull, arguably talented comedienne
Maya Rudolph
is added to the cast ensemble. There shouldn't be any fear that the show will be stuck with only these three characters because recent change in workplace environment for Applegate and Rudolph's characters will provide a more fruitful story.
Whitney
Thursday at 9:30 P.M. on NBC (Premiere Sept. 22)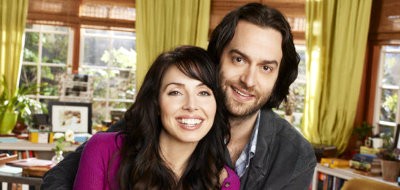 "
Whitney
" may easily catch the attention of real-life couples with its non-traditional characters who are maintaining a committed but unmarried relationship. Playing one half of these relatable, but hilarious lovers is notable stand-up comedienne
Whitney Cummings
. While lending her comedic talent to the small screen both in front of and behind the camera, she will present raunchy, yet TV-friendly jokes as her character tries to heat up her modern relationship with Alex (
Chris D'Elia
).
« Back to Part 1