About This Video
---
A clip/trailer of The Kid
Tags
:
The Kid
Type
: Movie Trailer
Views
: 14581
This Movie Info
---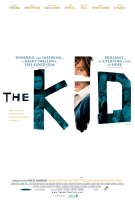 Kevin Lewis never had a chance. Growing up on a poverty-stricken London council estate, beaten and starved by his parents, bullied at school and abandoned by social services, his life was never his own.
Even after he was put into care, he found himself out on the streets caught up in a criminal underworld that knew him as 'The Kid'...
Comments
---

dwayne bonello i hate this movie and i will see it this movie and its terrible and i will give 1stars!
posted by

dwayne bonello

on Nov 10, 2012

where can i find it, its not on dvd or at the cinema...?
posted by

sr

on Oct 17, 2010

Brilliant Film and excellent acting by all concerned. It really brings to life the horrors of violence in the home by cruel and uncaring parents.
posted by

Jim

on Oct 10, 2010

Was lucky enough to see a preview showing of this film. It is quite remarkable, great film, great acting and great story that opens your eyes to the horrors of physical violence on children.
posted by

Joey Saint

on Aug 29, 2010
I read all the books which the film is based on, and seriously the books are heart wrenching, lets hope the movie is as good.
posted by

maryuk

on Aug 25, 2010