About This Video
---

This Movie Info
---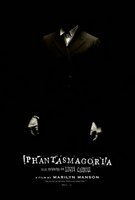 Victorian England.
A haunted writer in an isolated castle is tormented by sleepless nights and visions of a girl named Alice. He finds himself becoming a symptom of his own invention.
"Now all my nightmares know my name."
He is Lewis Carroll. Terrified of what waits for him each night.
Comments
---
Most disturbing thing i've seen in a while. This is a porno?
posted by

OKNO

on May 26, 2010

iv been waiting for this trailor sence 2007! im so excied now!and can not wait for the movie!
posted by

mathias hook

on Apr 28, 2010