About This Video
---

A clip/trailer of Mercy
Tags
:
Mercy
Type
: Movie Trailer
Views
: 1312
This Movie Info
---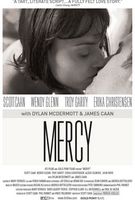 MERCY, a lush indie romance from actor/writer/producer Scott Caan, and directed by first Patrick Hoelck in an amazing transition from the world of fashion photography to filmmaking, follows Johnny Ryan (Caan), a successful young romance novelist who, as it happens, doesn't actually believe in love.
At the launch party for his latest book, Johnny's world is suddenly turned upside-down by the beautiful and mysterious Mercy (Wendy Glenn), the only major critic who dislikes his work. Johnny becomes determined to find the depth that Mercy says he is lacking and, in the process, falls in love.
Featuring a moving on-screen collaboration between Scott and his father James Caan, and a stellar supporting cast including Dylan McDermott and Erika Christensen, MERCY explores the struggle of maintaining a relationship, and the possibility of losing it all.
Comments
---

what is the song in the trailer?
posted by

Doug

on Apr 02, 2010