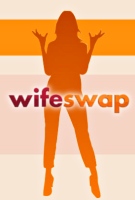 TV Info
---
Episode Premiere
January 16, 2009

Distributor
ABC

Genre
Reality

Show Period
2004 - 2010

Production Company
RDF USA, Embassy Row


Synopsis
---
A HOMEBODY OBSESSED WITH CLIPPING COUPONS AND SAVING MONEY SWAPS LIVES WITH A WOMAN WHO SPENDS WHATEVER IT TAKES TO MAKE HER PARTIES GO OFF WITH A BANG.
The McIntyre family from Michigan live to save - a trip to the supermarket can end up MAKING them money. Denise (48) and George (43) believe people who pay full price for anything are crazy, so they plan trips to the supermarket around their bulging binder of coupons and only eat out if they can do it at a reduced price. They keep stacks of cleaning products and toiletries in their basement acquired through their never-ending pursuit of two for one offers. With so much effort spent couponing, the McIntyres don't have much time for friends or a social life - but they don't miss what they have never had. Like mom and dad, the MacIntyres' twin sons, David and Nick (10), spend most of their time indoors either playing video games or goofing around with dad George. The boys have to do the same single activity to save money on gas and fees, so most of their time is spent with each other. All the money the family is saving is going into the rapidly growing college fund for the twins.
Life runs at a very different pace for the Keyser family from Pennsylvania. Andrea (41) and Mark (40) met in college and were the toast of the fraternity and sorority scene. It's important to the Keysers that they look as successful as they feel. Mark and Andrea maintain their top dollar tans on their $3500 tanning bed, Mark works out whenever he is not working or coaching the kids, and the kids all pay attention to their looks to fit in with the in crowd at school. The Keysers don't waste time worrying about money; they're too busy managing their busy social lives, planning their next lavish neighborhood luau and shuttling their three kids -- Brianne (14), Anthony (11) and Brock (8) -- to sporting activities. The kids are pushed to excel at multiple sports, because Andrea and Mark are banking on scholarships to pay for college.
In the first week, Andrea is shocked by the extent of the McIntyres' saving obsession and is totally embarrassed by George's schemes to score cut price pizza. She also notices that the boys are awkward in company and cut off from kids their own age. Meanwhile, at the Keyser home, Denise finds it impossible to spend an extensive party budget given to her by Mark and is disturbed at how disconnected the on-the-go Keysers are from each other.
In the second week of the swap when the wives change the rules and turn the tables, Andrea bans coupons from the McIntyre home and George loses his cool. She tries to turn George from saving-nerd to cool-dude with an expensive makeover and enrolls the boys in football to help them socialize and gain self-esteem. At the Keysers', Denise brings the out of control spending to a screeching halt with her trusty coupon binder. And she tries to slow down the freight train of activities to give the kids some unpressured time with their dad.
After two weeks, can Andrea make the reclusive McIntyre family realize that there is a whole world outside their couponing home? And can Denise help the Keysers realize they need to spend less money and spend more time with their invaluable family?