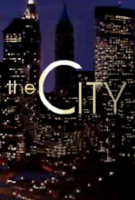 TV Info
---
Episode Premiere
December 01, 2009

Distributor
MTV

Genre
Reality

Show Period
2008 - 2010

Production Company
MTV


Synopsis
---
At People's Revolution, Kelly tells Whitney that she sent her look book to Bergdorf Goodman, and Linda Fargo, the senior vice president at Bergdorf, liked what she saw. Kelly says they should put together a presentation showcasing her line to Linda. Whitney and Kelly agree that the sales meeting is great news. Kelly says Bergdorf Goodman is the most important department store in the world and there is a chance they will buy her pieces. Then Kelly tries to convince Whitney that bringing Roxy to the meeting may not be beneficial.
Meanwhile, ELLE's intern Bryn packs up outfits at the office to transport to Joe Zee's 'Today Show' segment. She notices that the clothes weren't the ones Olivia pulled and shares this realization to Erin. Erin says she isn't using anything Olivia chose since it was all wrong. When Bryn asks if she should notify Olivia, Erin says it doesn't matter if Olivia knows, and they should finish packing.
Back at People's Revolution, Whitney tells Roxy that Kelly doesn't think she should be at the Bergdorf presentation. Roxy confronts Kelly and asks why she shouldn't be at the pitch. Kelly says there should be a trained salesperson there. Roxy says she gets confused when she sees Kelly's qualities in herself, yet she feels she's being punished for those traits. Kelly says it's true that they are similar, but Whitney needs to bring someone who knows the industry terms and what the buyers want. Roxy tells Kelly that Whitney wanted her to be there, and Kelly tells her Whitney can do whatever she wants.
While going over the looks for the 'Today Show' segment with Joe at NBC Studios, Olivia realizes they won't be using the looks she pulled. Erin wanders over and Joe asks if she needs Olivia's help to dress the models, but Erin doesn't need help. After Joe steps away, Erin asks Olivia if she understands why her looks didn't make the cut. "I'm going to refrain from commenting on that question," Olivia responds.
At Milk Studios, Whitney and Roxy get ready for the Bergdorf pitch and decide which pieces to show. Samantha arrives to support Whitney as well. Whitney's nerves take hold when Kelly calls her to say she isn't coming to the meeting. There's no time to dwell on the bad news because the buyers arrive soon after. Samantha briefs Whitney and Roxy on the top buyers that will be at the meeting. Hearing Samantha list all of the important names makes Whitney uneasy, but Samantha assures her that her designs are great.
At the 'Today Show' segment, Joe asks Olivia to run through the looks and price points for each outfit before the show. Olivia tells him she doesn't know that information because Erin changed the looks. Joe asks her to find Erin so he won't go on-air without knowing the costs of the outfits. Olivia leaves, but doesn't find Erin before the segment starts. Erin reemerges just as Joe is talking about an outfit without mentioning designers or where to find the pieces. When asked about pricing, Joe is unspecific saying all the outfits are under $100.
Back at Milk Studios, Whitney greets Linda Fargo and the rest of the Bergdorf buyers. She introduces her collection and brings out the looks. The buyers question the fabric and color choices. Linda says the likes the ideas but isn't seeing a high-end designer line just yet. Whitney tells the women that she is still learning and thanks them for their time.
At NBC, Joe tells Erin that he didn't know the designers or price points of the clothing while on-air. Joe says when he asked Olivia, she did not know the information. Erin tells him she gave Olivia the information and tried to prep her before the segment, but Olivia wouldn't hear it. Erin tells Joe that Olivia is wasting their time and needs to be fired. Olivia approaches, and Erin asks why she told Joe she didn't have any of the information. When Olivia tells Erin that she didn't tell her, Erin fires back that Olivia had three hours to look everything over. Olivia defends her ill preparation by pointing out none of the looks used in the segment were hers. Fuming, Erin says that is because Olivia didn't do her job correctly. Joe tells the girls that they will deal with it back at the office.
Whitney and Roxy make their way to People's Revolution. Whitney says Linda called Kelly, who will tell her what they thought of the collection. She confides in Roxy that it was a little intimidating when the buyers were telling her all the changes they wanted to see. But Roxy sees the meeting as a victory and says they did a great job without Kelly. Whitney agrees that it was a test for them, but she is nervous that the pitch could make or break her career.
In Joe's office at ELLE, he asks Olivia and Erin what went wrong at the 'Today Show.' Olivia says Erin neglected to share information with her, and she feels disrespected. Erin accuses Olivia of continually messing up and leaving her to fix the mistakes. Erin tells Olivia she does not like working with her. Joe tells the girls he doesn't want to have to mediate their problems, and asks Olivia if the job is important to her. Olivia says it is important, but all of her ideas get shot down by Erin. Erin tells Olivia that she takes her job very seriously and expects the same from Olivia. Erin tells Joe that she can't work with Olivia anymore. "It's her or me," Erin says before leaving the room upset. Olivia tells Joe that she doesn't know how to work with Erin.
Back at People's Revolution, Kelly tells Whitney that she spoke to Linda after her Bergdorf Goodman pitch. Linda couldn't say if they will buy the collection after only seeing ten looks. Kelly says there is an opening at the Bryant Park show that features up-and-coming designers. Kelly tells Whitney that if she is serious about her designing career, she should take a leap of faith and accept this opportunity. While the show is a huge risk and could be a disaster, it could also be what she needs. Whitney says she would be putting everything on the line to put her collection on the runway, but she will make it happen.