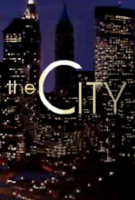 TV Info
---
Episode Premiere
October 20, 2009

Distributor
MTV

Genre
Reality

Show Period
2008 - 2010

Production Company
MTV


Synopsis
---
At Jeffrey New York in the Meatpacking District, Whitney and Samantha shop for shoes. Samantha mentions an event Bergdorf Goodman is having later that night for a photographer who published a book about lifeguards -- some of whom will attend the party. Whitney asks if Roxy should come too, but Samantha thinks it should just be her and Whitney. The girls shop and joke about which styles of shoes they would wear for different types of dates. Then, Samantha throws a penny into a fountain to wish for cute boys at the party, but she misses the fountain completely. Whitney remarks "that could be a bad sign!"
At ELLE, Erin shows Joe Zee the 'Page Six' mention of an upcoming party hosted by Carol Smith, ELLE's chief brand officer. Joe names several designers who are coming to the party and wants to invite Olivia. Erin says the party is about having fun but also about work. Joe calls Olivia to his office and extends the invitation. He points out it would be a great opportunity for Olivia to be introduced as part of the ELLE family and to get to know her outside of the office. Olivia thanks both Joe and Erin for the invitation.
Later that night at Bergdorf Goodman, Whitney and Samantha attend the lifeguard event. Whitney says she got a call from their friend Allie. Whitney's ex-boyfriend Jay is out of town, and his roommate Adam (also Allie's boyfriend) is having a barbeque at their apartment. Whitney debates whether she should go, as she is friends with Allie but feels strange hanging out at her ex's apartment. Whitney decides she will go to the barbeque and bring Samantha along for support.
Meanwhile, Roxy and her ex-boyfriend Zach catch-up over dinner at STK in the Meatpacking District. She tells Zach about working at People's Revolution, not being intimidated by Kelly Cutrone, and living in Whitney's apartment. Roxy admits that she feels like Samantha is excluding her, like when she invited Whitney to the Bergdorf event. Zach recommends Roxy to try to be nice.
Back at the Bergdorf event, Whitney and Samantha scout out cute lifeguards. They notice two guys looking at them, and the boys eventually approach. After introductions, Samantha says one of the boys, Harry, looks just like her friend, Freddie Fackelmayer. It turns out Freddie is his older brother. Harry says they should all do something together so Samantha invites them to Adam's barbeque and Whitney hesitantly agrees.
At People's Revolution in Soho, Whitney tells Roxy about meeting the boys at the event and how Samantha invited them to the barbeque at her ex's. Whitney says she was already feeling strange about going, let alone bringing guys, but Roxy tells her she needs to meet cute boys. Kelly comes over and says she needs one of the girls to stay late to work on a Bluefly proposal. Roxy volunteers so Whitney can go to the barbeque. When Whitney tells Kelly about how she invited a date to the party at her ex-boyfriend's apartment, Kelly jokes that the new guy should make sure to pee in Jay's bathroom to mark his territory.
At the ELLE party in Greenwich Village, Olivia meets Joe and introduces herself to Robbie Myers, editor-in-chief of ELLE Magazine. The two recognize that they met when Olivia worked at Diane Von Furstenberg. Robbie asks if they are working her too hard, but Olivia responds that she works better and gets more accomplished under pressure. Olivia and Erin glance at each other across the room, but they don't interact.
Olivia continues to mingle and introduces herself to more designers and guests. She stops to recount to Joe who she has met. He jokes that she knows everyone and should be the one introducing him. Then Erin tells Joe she is leaving, while Olivia stays at the party. Joe introduces Olivia to George Kolasa, senior vice president of communications at Giorgio Armani. Joe reiterates that he wants Olivia to meet the editors and designers to officially initiate her into ELLE. They tell Olivia ELLE is their life, and now it's her life too.
In Chelsea, Whitney and Samantha arrive at Jay and Adam's apartment for the barbeque. Harry and Freddie arrive at the apartment and meet up with Whitney and Samantha, and when the girls get a drink they agree that Freddie is hotter than Harry. The girls go back to the boys and talk about their large families. As Samantha and Harry talk, Freddie asks Whitney what she wants to do later. She says she doesn't know.
The next day at People's Revolution, Whitney tells Roxy she met Freddie at the barbeque. She tells Roxy he is tan and athletic, and they agree he is the picture-perfect guy. Whitney admits that although she thinks Harry (the younger brother) is cuter she thinks Freddie is more mature, since he is older. However, Whitney is concerned because she thinks Samantha might have a crush on Freddie. Roxy says if Samantha likes him she should say something, and if she hasn't, then he's fair game. Roxy advises Whitney to go out with Freddie with no expectations and not let Samantha stand in her way.
At ELLE, Olivia puts together a list of designers she would like to contact. Erin arrives and asks how Olivia liked Carol's party. Olivia says it was a nice time and she knew all the designers already. Erin says that's great, but asks where all their exclusives are. Olivia says she needs to follow up with the designers first and see what they have before committing to anything. Erin points out that Carol's party was fun, but it wasn't all about socializing. Erin tells Olivia that Joe asked her to help and guide her, but she would like Olivia to not have such an attitude with her. Olivia doesn't respond and leaves.
At Elettaria in Greenwich Village, Freddie and Whitney are on a date. Freddie tells Whitney about his job in real estate and Whitney shares about going to school at USC and her love for the east coast. Freddie says Harry got a job lifeguarding in Nantucket and will be there for three months, and Whitney says they need to go visit him. Whitney asks if Freddie is sure there is nothing going on between him and Samantha. Freddie responds by saying he's out with her, not Samantha. The two leave the restaurant and walk down the street with their arms around each other.