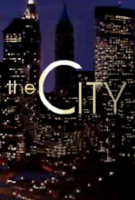 TV Info
---
Episode Premiere
March 16, 2009

Distributor
MTV

Genre
Reality

Show Period
2008 - 2010

Production Company
MTV


Synopsis
---
At the DVF offices, Alixe and Emese call a meeting with Whitney and Olivia to discuss the details of Fashion Week that's coming up. Emese explains that the London team will also be there and they will need to determine who will be working closer with them, which will be a great opportunity for one of them.
Adam pops in unannounced to speak with Erin at her work at One Management. Adam immediately expresses his concern about having to deal with too much drama in his life, especially because of Erin's meddling. Erin rebuttals by saying that she's just saying what everyone else is afraid to tell him. But Adam still defends his relationship with Allie and tells her to stay out of his life.
Back at the DVF offices, Alixe asks Whitney and Olivia to make sure the accessories correspond with the look for the preview. Olivia senses something wrong with Whitney and asks if she's okay. Whitney tells Olivia about her breakup with Jay. Olivia advises that she needs to focus more on her work and not about the relationship.
Later at Whitney's apartment, a confused Whitney turns to an old friend, Lauren, to seek advice. Whitney shares with Lauren that Jay is pretty much out of the picture now and that she's not sure if she made the right decision in coming to New York. She also talks about her frustrations at work with Olivia in that she just walks over anyone to get to where she wants. Lauren assures Whitney that she didn't make a mistake and she needs to focus and put more energy into her work and that will blur out all the other factors, such as Jay and Olivia.
At Erin's apartment, Erin talks to Allie about Adam's confrontation with her at work the other day. Erin tells her that the conversation was extremely intense and now understands the pull that he has on Allie. But she also shares that Adam did say Allie is the love of his life. Allie realizes that she needs to talk to him to straighten everything out.
Backstage at the DVF Fashion Show in Bryant Park, Emese introduces Whitney and Olivia to Jaye Thompson, the PR Director for DVF London. Jaye asks the girls who pulled the look for the Elle cover. Olivia signals her hand that she pulled the look while Whitney stands beside her quietly. Jaye congratulates Olivia on the pull.
Later, Whitney confronts Olivia about why she told Jaye that she pulled the look for the Elle cover. Olivia responds that if it comes up again then she will mention that Whitney pulled the pants. But Whitney confidently rebuttals by saying that she pulled the look. Whitney is frustrated that she hasn't gotten any recognition for her efforts. Olivia tells her that she's more than happy to give her more recognition, even though she thought that she already had before.
At the DVF after party, Diane von Furstenberg comes over to Whitney to ask why she's sitting by herself. Whitney tells Diane about her breakup with Jay. Diane offers this advice, "Absence is to love, what the wind is to fire. When it's a small fire the wind kills it, but when it's a real fire it intensifies it." She then goes on to say, "the most important relationship you have is the relationship you have with yourself." Whitney nods her head and contemplates what she just hears.
At Il Bastardo, Allie drops by to talk with Adam. Allie immediately gets angry with Adam for yelling at Erin at her work. Adam acknowledges that it wasn't the best approach, but at the time he felt that it was right. He tells her that he's been struggling with her not being around and asks for her back. Although Allie wants to come back home, she doesn't want to deal with having to hear all the same rumors about his infidelity over and over again. Adam promises on his life that she will never hear something like that again. After a long pause, Allie accepts his promise and they embrace and make amends.
Back at the DVF after party, Jaye, Alixe and Olivia hang out. Alixe then tells Olivia that it would be great if she became Jaye's US liaison. A giddy Olivia accepts.
Meanwhile, Whitney gets an unexpected phone call from Jay who is right outside the party. Whitney goes to the window and peaks out to see a dapper Jay standing out on the street. She is confused as to why he's there, but heads downstairs to go meet him. But before she heads down, she gets stopped by Olivia who has some "good news" to share. Although Whitney informs her that this is not the best time to talk, Olivia goes on to tell her that she will be heading to London in a few weeks to work closely with the London branch. Whitney puts her hand to her face, takes a deep breath in and says, "okay" and walks away.
Then, Whitney meets up with Jay outside. After a little small talk, Jay starts by saying that he felt bad about the way things ended. He realized that he made a mistake and that he really does love her. Whitney puts her head down and they hug. Jay tells her, "It's better late than never, right?" Whitney responds with, "but it's also too little too late." Jay asks Whitney if she doesn't love him. Whitney tells Jay that she was falling in love with him and that she "lost herself in this...in us." She decides that she really needs to be on her own right now and that they both need to focus on what they came to New York to do. A now speechless Jay is tearful and Whitney tells him, "I'm sorry" and walks away to go back to the party.