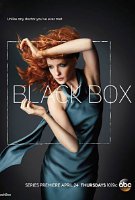 TV Info
---
Episode Premiere
May 15, 2014

Distributor
ABC

Genre
Drama

Show Period
2014 - 2014

Production Company
Bold Films, Sierra-Engine Television


Cast and Crew
---
Director
John Krokidas
Screenwriter
Ish Goldstein, Matt Robinson
Main Cast
Kelly Reilly as Dr. Catherine Black
Ditch Davey
David Ajala
Ali Wong
Laura Fraser
David Chisum
Siobhan Williams
Terry Kinney
Vanessa Redgrave as Dr. Hartramph
Synopsis
---
Following an incident in a simulated surgery, Ali wonders if she's chosen the right career path. After all, Leo is always firing on all cylinders. Catherine does a test on Leo's encyclopedic memory. The guy has always been thought to be wired differently due to winning the genetic lottery. Ali, on the other hand, has different skills like realizing that Leo actually doesn't remember every little detail as he claims. He believes what he is saying to be true. His colleagues realize he's not well. Catherine and Lina discover that Leo has a brain tumor.
Bickman questions Catherine about her engagement to a cook. Actually, Will is a chef. He's planning an engagement bash at the restaurant. Catherine would prefer if the still-flirty Delilah were not present at the affair. She has a panic attack when she accidentally drops her engagement ring at work. She calls Joshua for help from his plumber pal, who catches Lina's eye. These two hit if off immediately. They even manage to find Catherine's ring. Doctor and plumber celebrate with a kiss.
Owen brings a cabbie named Mike into the cube after having a curious exchange with the man during a chess match in the park. The guy is completely amped up. He's suspected of being bipolar by Dr. Farrah Mahmoud. Catherine notices something odd about his eye. Mike's wife says he started drinking after losing his job. She doesn't initially buy the bipolar diagnosis. The hyperactive patient attacks a sitter and then focuses his rage on Farrah. He holds her at knifepoint.
Catherine orders security to puts their guns down. She promises to help. Mike releases Farrah. He turns the knife on himself, but a plea from his wife convinces him to drop it. Mike's blown pupil leads Catherine and Owen to believe he's not bipolar. He has brain issues that need to be corrected by Dr. Bickman. Leo, in his confused state, claims to be the surgeon. The real Bickman catches him before too much damage is done. He gets the go ahead to excise Leo's tumor.
Catherine, Ali and Owen watch as Bickman operates on their colleague and friend. There are complications during the procedure. Bickman is able to stabilize things. He really is as good as he always says he is. Later, at the engagement party, Will makes a sweet speech about the woman he loves. Fortunately, Catherine gets her ring back before her fiancé ever knew it was missing. She and Will dance the night away. They have no idea that an unsettled Delilah is watching them from afar.