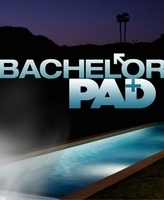 TV Info
---
Episode Premiere
August 15, 2011

Distributor
ABC

Genre
Reality

Show Period
2010 - 2013

Production Company
Next Entertainment, Warner Horizon


Cast and Crew
---
Main Cast
Chris Harrison
Melissa Rycroft
Synopsis
---
Kasey and Vienna continue to plot against Jake, who believes the others in the house are starting to believe he's not such a bad guy. Nevertheless, he still strives for immunity by acing the next challenge. Let's see how he makes out.
An Egg-cellent Challenge

In this week's "Target on My Back" challenge, each woman is asked a series of questions. The ladies answer by throwing paint-soaked eggs at a target on one of the guy's backs. Points are allotted for each target hit. The men then turn the tables on the women. Sounds like some messy fun!
Some of the question asked of the ladies are "Who are you least attracted to?" or "Who's least deserving of the $250,000?" Jake receives lots of egg hits when the question about "who should go home this week" pops up. As you may have guessed, Vienna is one of the ladies pelting him with an egg on that one.
Melissa and Jackie are forced into a tiebreaker challenge. The question: Who is the dumbest? Jackie fires at and misses William. Melissa, however, tags Graham smack in the back. She wins the day and gets the rose. Egg-cellent!
Targeting the Ladies

When it comes time for the guys to toss eggs, Jake nails Vienna when asked which lady would most likely cheat on you. Erica seems to be the target of the egg assault when the question of who should go home this week. But Jake sticks to his original target by nailing Vienna for this one, too.
Erica is under attack again for the question regarding the person the guys find least attractive. At the end of the competition, Michael is the winner for the men. He and Melissa both get a rose. They will each get a 3-on-1 date where another rose will be up for grabs.
A Scary Little Date

Michael picks Erica, Michelle and former flame Holly for a date at a haunted hospital. The first place they visit is the boiler room. There are weird chains and hooks hanging from the wall. There's also a rose on the table in front of them.
Michael wants to have a little fun before decision time. He enlists Erica to help him speak to any spirits that may be hanging around. Meanwhile, Holly admits how hard it is to be around her ex, who gives Michelle the scoop about their breakup. At the end of the date, Michael gives the rose to Holly because he still has more to say to her. These two have a teary-eyed, emotional conversation that ends with a big hug.
Ship Happens

Melissa picks Kirk, Kasey and Blake for her date on a private yacht. It doesn't take long before all three guys are jumping into the water. Later, Blake gives Melissa a passionate kiss below deck. That connection is enough to score him the rose. That means Kirk and Kasey are banished to shore.
Melissa continues her romantic evening with Blake, who pledges his allegiance to her. He doesn't really want to kiss her again, but it's a means to an end. Back at the house, Melissa catches Blake getting cozy with Holly. She's not happy and he thinks she's extremely unstable. Uh oh.
Jake in Progress

Jake knows he's on the chopping block. Desperate times calls for desperate measures. He decides to ask Vienna for help. But she doesn't feel comfortable talking to him without Kasey around. When that opportunity finally comes about, Kasey asks Jake if he feels he deserves to be there. The answer is yes because he plans to donate the money he wins to charity. Vienna laughs at this because she knows he's in debt. She and Kasey are downright vicious in their verbal assaults on Jake, who feels there's no way he's not going home tonight.
Twisted Relationships

Remember how we said Jake thought he was heading out the door? Well, he was dead wrong. Chris Harrison informs the group that two people will, indeed, be booted from the pad, but both of them will be ladies. As you can imagine, Kasey and Vienna are not happy about this. It even gets to the point that Kasey suggests they just pack their bags and go home. Yeah, that's not gonna happen.
Kasey tells Gia that Graham told him that she wanted to get him booted. This leads to a confrontation where Graham gets totally ticked at Kasey and has Gia just wanting to go home. She tells Chris that she doesn't want to be part of this thing anymore. She voluntarily takes herself out of the competition.
The Rose Ceremony

With Gia gone, only one lady will be leaving after the rose ceremony. All signs seem to indicate that it will be Ella. She forms an alliance with Kirk, who talks to a few of his boys to keep her around. That means the promise Vienna made to Jackie and Ames is off. The tiebreaker vote belongs to Melissa, who is still ticked at Blake for flirting with another girl. She tearfully casts the final vote.
At the end of the night, Jackie is the one leaving the pad. As Ames kisses her goodbye, Jackie says she'll see him soon. It's actually a lot sooner than she could have ever imaged. Ames chase after the limo. He hops inside. Jackie isn't going anywhere without him. Neither of them will be getting any money, but that doesn't stop them from thinking they came away as big winners in love.