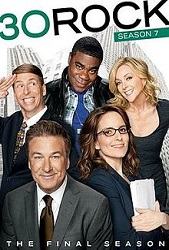 TV Info
---
Episode Premiere
February 16, 2012

Distributor
NBC

Genre
Comedy

Show Period
2006 - 2013

Production Company
Broadway Video, Little Stranger, NBC Universal


Cast and Crew
---
Director
John Riggi
Screenwriter
Josh Siegal, Dylan Morgan
Main Cast
Synopsis
---
Jack calls Liz, explaining he will be late to work due to the Joint Pain Walkathon participants' slow walking. Liz, annoyed and also late to work, grumbles she is the only one left in New York City who still follows the rules of being a person. As she babbles on, a mugger sticks a knife in Jack's face and demands he hand over his wallet. Oblivious to Jack's predicament, Liz continues to chatter. Later, Jack reveals to Liz and Tracy he was mugged that morning by a "middle-aged white man in a button-down shirt and Dockers." He is convinced this is a sign of an imminent class war. Jack feels this is a call to action, where the rich must defend themselves against the restless middle class.
Len Wazniak arrives to help Jack find his mugger, mistaking Tracy for the perpetrator. Jack employed Len for the job because he used to be part of special task force that went undercover in high schools. Ultimately, Jack believes Len will be unhelpful because he is part of the middle class and, therefore, is Jack's enemy.
Kenneth delivers Liz's smelly gym bag to her because the odor was attracting flies. Jenna, flustered and upset, interrupts to complain about her commercial parody costume. She refuses to wear the ugly outfit, as it doesn't fall under her contract's terms. Despite being ill with a miserable cold, Liz volunteers to wear the ugly old lady costume for the shoot. Jenna steers clear of Liz. After a long time away, Paul arrives home tonight, so she needs to be healthy, she tells Liz.
Despite the fact that she's ill, Pete won't order a car to take Liz home that evening. Still in costume, a coughing Liz enters the subway. People move away from her, which Liz uses to her advantage to secure a coveted seat. Liz finally understands how New York City works, deciding to "sink down into the filth" instead of rising above it.
She shares her new revelation with Jack and Tracy. Jack expands on her idea and announces his candidacy for the mayor of New York. He wants to remind the city of what it once was: a metropolis ruled by the upper class.Finally home, Paul falls asleep on Jenna instead of having sex. Not ones to be "normal," they conclude falling asleep together must have been abnormal. This new level in their sexual lives is called "normaling" where they perform normal couple tasks. In front of everyone, Paul and Jenna walk around Bed, Bath and Beyond, shopping for home necessities. Both are so into "normaling" that they haven't climaxed yet.
At work, Jenna tells Pete and Liz about "normaling." Pete informs her that normal couple activities are not a weird sex game. A terrified Jenna runs away from Pete.
As Jack puts the finishing touches on his campaign website, Kenneth enters with arms full of high-end shopping bags. Restocked, Jack doesn't plan on leaving his office. Tracy, realizing what is happening, accuses Jack of being scared to leave the building. Tracy insists Jack come outside with him, hoping the act will overcome Jack's fear of being mugged.
Kenneth is startled by Liz's haggard appearance and atrocious smell. Liz intends to visit the movie theater and clear out the seats to watch a sneak preview of "The Hunger Games" by herself. Kenneth begs her to return to her normal, rule-loving self, but Liz declares the rules only got her the worst seat at the movies.
Liz finds Jack on the rooftop, staring over the city. The scene is reminiscent of a Batman movie. Liz's lipstick and mascara are smeared all over her face, her hair is frighteningly ragged, and her clothes cause her to look disproportional. Jack and Liz have discovered different ways to rule New York City; ones they cannot agree on. Jack believes Liz has crossed the line: she's taking what isn't hers.
Liz, fully prepared to clear out the movie theater with her smell, forgets her wallet. She returns to beg Jack for money, but he mistakes her for a mugger and throws her into a garbage pile. Onlookers cheer him on for stopping the subway terrorizer. A triumphant Liz realizes the city does want rules. Jack ends his campaign for mayor, as the city doesn't need him anymore. His fear is overcome.
Paul and Jenna have a heart to heart about "normaling" and its effect on their relationship. They mutually decide to go on a three-month break, having sex with multiple people to see whether they are meant to settle down together. Jenna and Paul kiss goodbye before he runs off into New York, pants-less and in a pink wig.