The 'About the Money' rapper recently liked an Instagram post which claimed that 'woman is created to be a wife, be in the home, raise the children and please her husband.'
It appears that
T.I.
does not hesitate to show his approval to an Instagram post which claimed that women's only purpose for existing is being a wife and pleasing their husband. The controversial post was shared by an Instagram user named Charlie Mack.
"The woman is created to be a wife, be in the home, raise the children and please her husband," so the post, which is a quote by Islamic scholar Shaykh Salih al-Fawzan, read. "Daily Reminder!!!" Charlie wrote. "Might mess up my political connect, but I have to tell it how it is!!"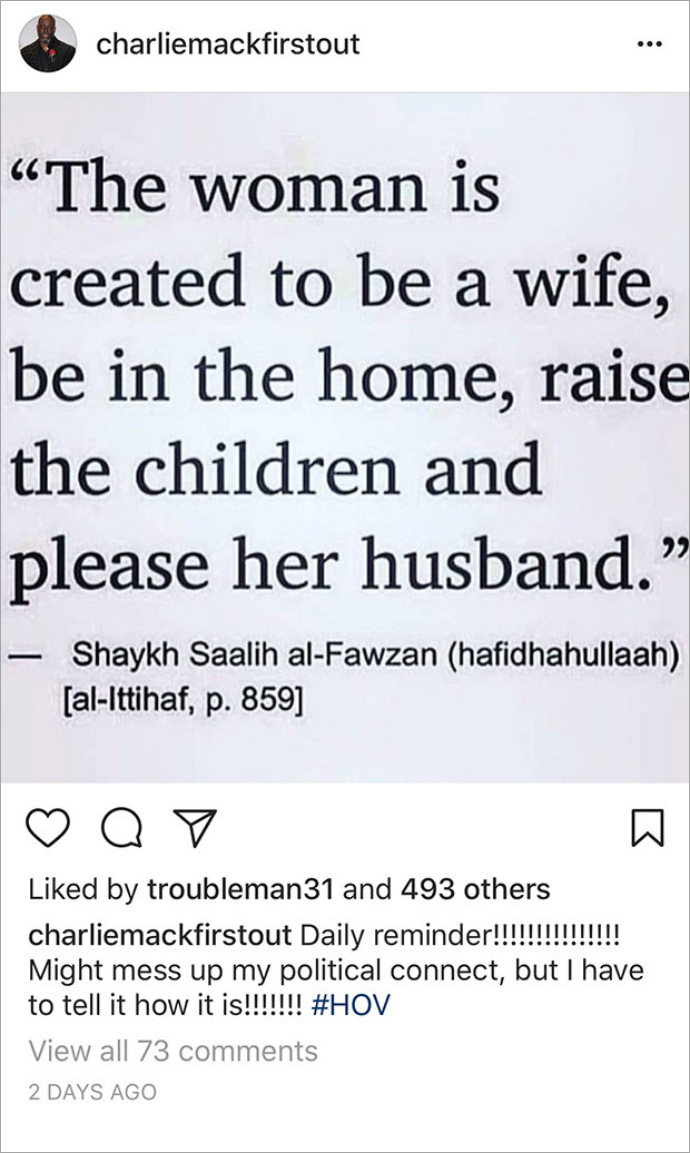 After the news broke, a lot of people were wondering how his wife Tameka Cottle a.k.a Tiny Harris would react. This is because Tiny's always played a leading role in empowering women. As of now, Tiny has yet to comment on the controversy.
The controversy aside, T.I., whose real name is Clifford Joseph Harris Jr., has been seen getting cozy with his on-again off-again wife. The rapper was recently spotted flaunting public display of affection with Tiny during a performance with
Xscape
in Atlanta, driving their fans wild. It was also reported that the couple spent Christmas together after they put their divorce on hold.
"This Christmas is going to be all about the kids and family for T.I. and Tiny," an insider told
HollywoodLife.com
at the time. "Last Christmas was hard, they did spend it together as a family but the emotions were running very high. Tiny had just filed for divorce, things were tough. They tried to hide it from the kids and make the day as normal and happy as possible but it was tense."
The insider went on revealing that the 42-year-old songstress "feels incredibly blessed with how well things are going in all areas of her life right now. They'll be celebrating with all their extended family on Christmas, Tiny and T.I. are looking forward to it."