The 29-year-old former stripper ditches her bra in a see-through, figure-hugging lace dress which perfectly showcases her phenomenal curves in a series of Instagram photos.
Blac Chyna
is back at it with sultry photo shoot. The "Rake It Up" model took to her Instagram account on Tuesday, October 17 to share a series of racy photos of herself that appeared to be taken from her most recent photo shoot.
Chyna proudly showcased her phenomenal curves in a see-through lacy dress. Appearing to wear nothing but a pair of nude-colored panties underneath the racy red outfit, she struck a variety of seductive poses, with her showing off her bodacious bottoms in two of the sexy photos.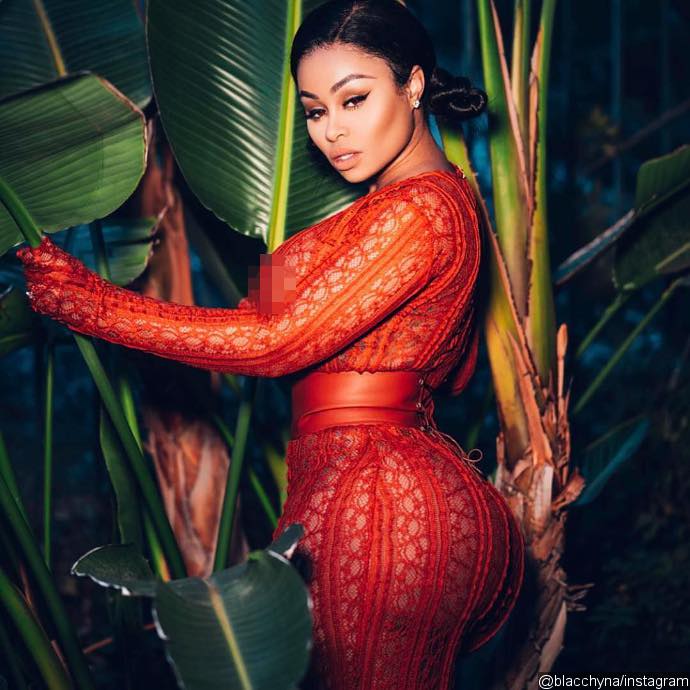 Unlike the two photos, the other pic found a braless Chyna posing with her front facing the camera, making her bouncy assets be the center of attention. The 29-year-old former erotic dancer cheekily censored her nipples by drawing lines over them, though the lines barely prevented them from showing.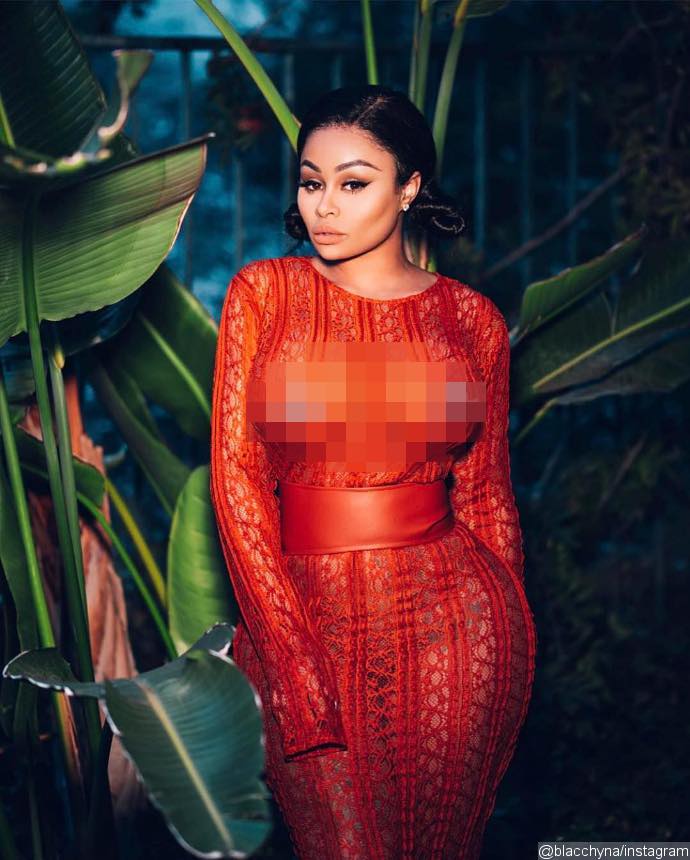 Chyna sharing the sultry photos came on the heels of report saying that she's
suing the entire Kardashian family
, including her baby daddy and ex-fiance
Rob Kardashian
, over claim of assault, battery, "slut-shaming" on social media and a concerted effort to kill her TV career by putting an end to a second season of "
Rob & Chyna
".
"Rob Kardashian is an abuser intent on destroying Angela White [a.k.a. Blac Chyna], the mother of his baby, who left him in 2016. In revenge, the Kardashian-Jenner family became media predators, slut-shaming her on social media and killing her hit television show ['Rob & Chyna'], which had already begun filming a second season," so read the new 59-page complaint.
The Lashed Bar founder claimed that previously she and Rob as well as the network and the production company were all on board to shoot a sophomore season of the reality show. She alleged the Kardashian family used their "power and influence over the E! network to kill the second season," costing her a possible fortune in revenue.
Chyna also accused Rob of abusing her in a domestic violence incident back in April. The sock designer allegedly tore her bedroom door off at the hinges. He was also said to grab her phone, knocked her to the ground, prompting her to call her son King's nanny for help.
Additionally, the suits attached text message in which Rob threatened to kill himself a number of times as well as an alleged photo of him holding pills in his hand as he threatened to commit suicide unless Chyna immediately responded to his text. Chyna was seeking punitive damages.