The 'Let's Fight, Ghost' actor poses in military garb in the first photos released since he enlisted in military earlier this month.
First photos of Taecyeon in military training have surfaced online. The member of South Korean boy group 2PM wears his army uniform in the pictures that are revealed through an online community board. The 28-year-old singer/actor smiles to the camera while posing with his friends in one of the images.
Taecyeon
quietly enlisted in military
on Monday, September 4. He's currently participating in boot camp at the 9th Division of the army at Goyang, Gyeonggi Province. Since he had previously expressed his desire to enlist quietly with just his family and 2PM members present, his enlistment date and location were not revealed prior to the day.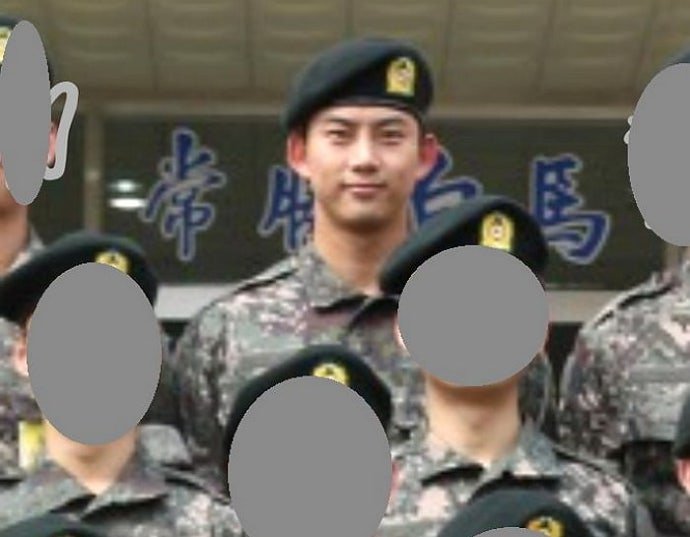 The "Wonderful Days" star was applauded by fans for keeping his promise to enlist the military quietly this year. His group mate Nichkhun also praised him by tweeting, "I'm so proud of you @taeccool for keeping your 'promise'! Take care of yourself in there and I'll see you soon!"
Meanwhile, another member of 2PM, Jun.K, shared photos from the group's 9th anniversary celebration and Taecyeon's farewell party. He wrote in one of the pictures, "Stay healthy and well. See you soon."
The "Assembly" star, who migrated to the U.S. with his parents when he was 10 years old, had to renounce his U.S. citizenship to enlist the military and underwent a back surgery to serve as an active-duty soldier. "After witnessing the tensions between North and South Korea, I started thinking about enlisting," he told SBS News last November about his decision.
Taecyeon had wrapped up the filming of OCN's mystery series "Save Me" and upcoming thriller "House of the Disappeared" before starting his mandatory military service.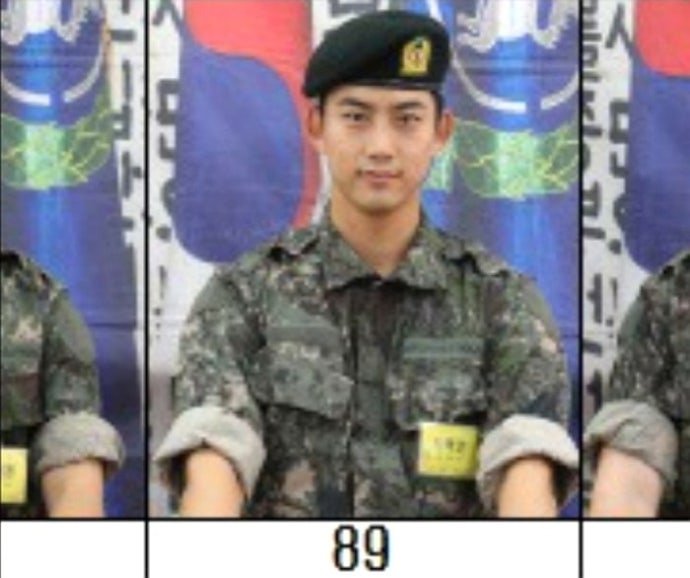 Other stars who recently enlisted in military include Siwan of ZE:A, as well as actors Joo Won, Ji Chang Wook and Kang Ha Neul.