The Oscar-nominated actor showed off his lean and slim figure while strolling through the busy street in Los Angeles on Saturday, June 10.
Who's that hot guy?
Jonah Hill
looked almost unrecognizable when he stepped out to run errands in Los Angeles over the weekend. Sporting a dark blue tee and matching jeans, the "
21 Jump Street
" actor was seen strolling the busy street as he showed off his slim body in the fitting tee.
The 33-year-old actor's weight has fluctuated in the last few years, but he looked better than ever during the outing. While keeping neutral expression on his face, Jonah undoubtedly felt a rush of confidence after his dramatic weight loss, which has now made his lean physique more stand out. Not to mention, he got visible muscly arms and torso.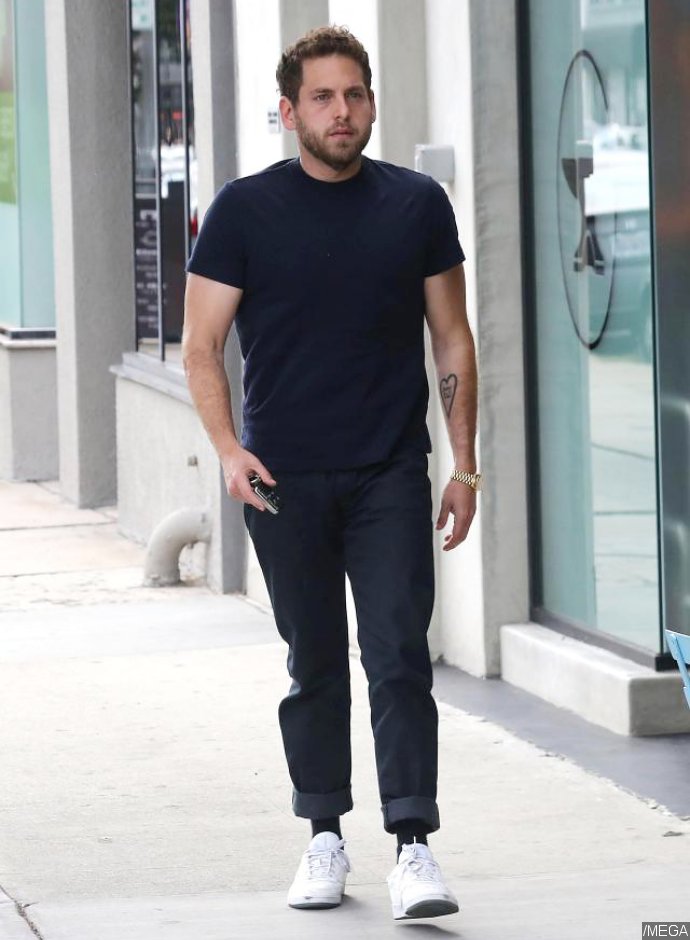 Jonah first lost weight in 2011 while filming "
Moneyball
" with
Brad Pitt
. However, it only lasted for a few months. Then in 2013, he was back on track with his diet. He said at that time, "I think it's about the work you are doing. Getting in better shape is a sign of maturity. I think you are taken more seriously."
The actor lost more than 40 pounds, only to gain it all back in the following months. He claimed that his fondness of beer was the cause. "I went to a nutritionist and I said, 'I'll lose weight, I'll eat healthier or whatever, but figure out how I can drink beer,' " he previously shared. "It's so annoying because if I don't drink beer, I get really, really thin. Then when I drink beer, I get a little bigger."
Jonah started showing off stable results of his diet last year. People noticed his dramatic weight loss when he attended the Screen Actor's Guild Awards in January 2017.