The channel has released new photos for the upcoming Ryan Murphy's anthology series which focuses on the infamous backstage rivalry between Bette Davis and Joan Crawford.
New photos for Ryan Murphy's upcoming anthology series "
Feud
" have been released by FX. The photos offer glimpses of the recreation of the infamous backstage rivalry between
Bette Davis
(
Susan Sarandon
) and Joan Crawford (
Jessica Lange
) behind 1962's movie "Whatever Happened to Baby Jane?"
One picture features Lange's Crawford as she sits in a wheelchair to play Baby Jane's paralyzed Blanche on the set of the 1962 movie.
Another image shows Sarandon's Bette who's seemingly on the verge of a nervous breakdown while Lange's Joan seems giddy at the thought of pushing her over the edge.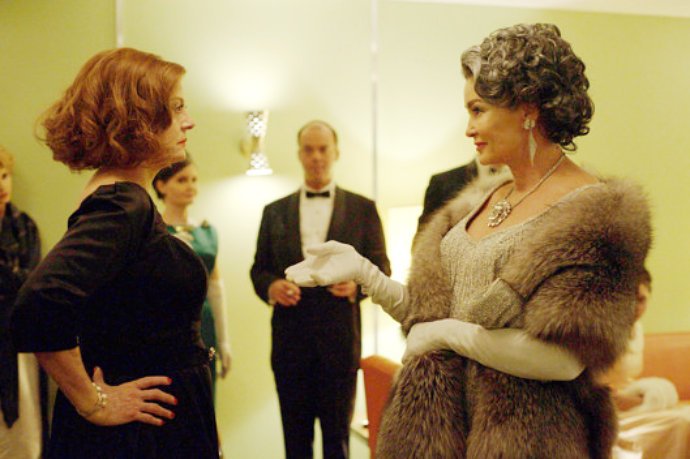 Meanwhile, a photo shows Sarandon as she serves a full Hollywood glamour as Bette Davis complete with a fur coat and sunglasses while puffing on a cigarette.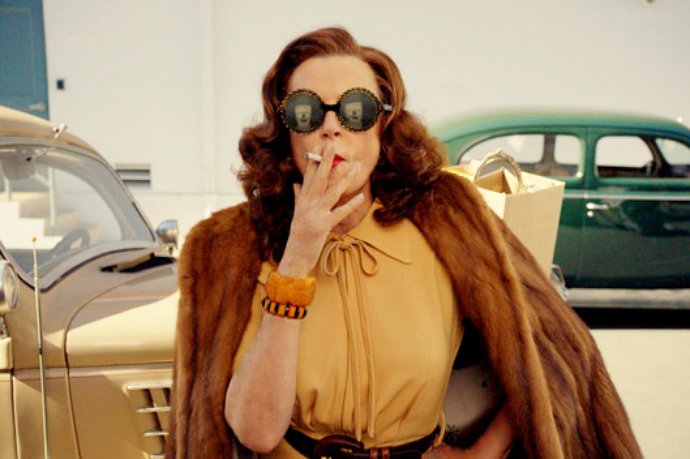 "Feud" also stars
Alfred Molina
as director Robert Aldrich,
Sarah Paulson
as Geraldine Page,
Stanley Tucci
as Warner Bros president Jack L. Warner,
Judy Davis
as Hedda Hopper, Dominic Burgess as Victor Buono,
Catherine Zeta-Jones
as Olivia de Havilland, Jackie Hoffman as Mamasita, Molly Price as Harriet Foster,
Kathy Bates
as Joan Blondell, Alison Wright as Pauline Jameson and
Kiernan Shipka
as pastor B. D. Hyman.
"Feud: Bette and Joan" premieres on Sunday, March 5 at 10 P.M. ET on FX.