The 26-year-old actress was joined by her co-stars which included Chris Pratt and Michael Sheen during the event held on Wednesday, December 14.
Jennifer Lawrence
looked like a princess when she stepped out for the world premiere of her new movie "
Passengers (2016)
" held at the Regency Village Theatre in Los Angeles. The 26-year-old actress bared her shoulders in a strapless white gown, still looking gorgeous even though she wasn't sporting too many accessories.
JLaw was joined by her co-stars which included
Chris Pratt
and
Michael Sheen
during the special screening, before they posed together for photographers. Pratt was accompanied by wife
Anna Faris
, while Sheen attended the Wednesday night, December 14 event with his comedienne girlfriend
Sarah Silverman
.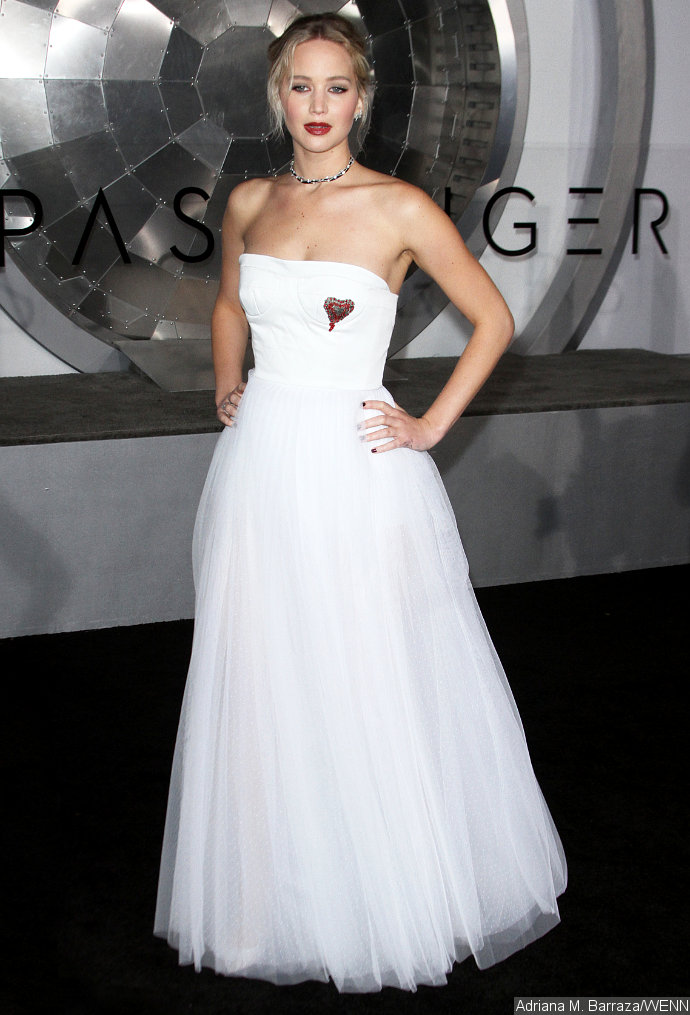 Also in attendance was director Morten Tyldums, while other celebrities in the guest list included Australian actress
Jacki Weaver
,
Rachael Leigh Cook
and
Dania Ramirez
.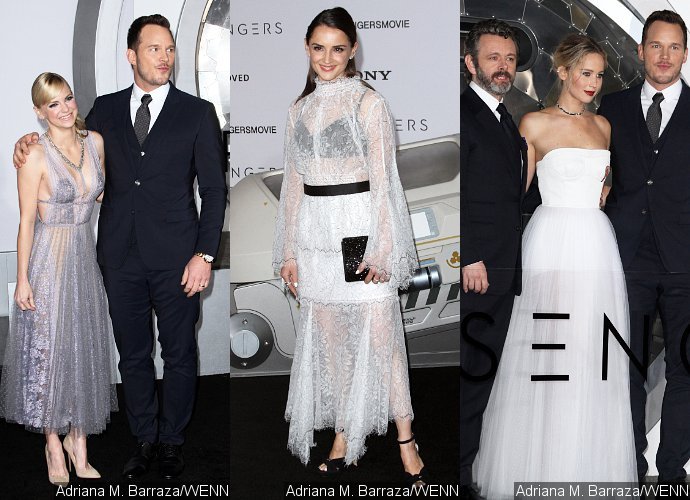 "Passengers" follows a spacecraft transporting thousands of people to a distant colony planet that has a malfunction in one of its sleep chambers. As a result, a single passenger is awakened 90 years before anyone else. Faced with the prospect of growing old and dying alone, he eventually decides to wake up a second passenger, marking the beginning of what becomes a unique love story.
Written by Jon Spaiths, the sci-fi flick is set to be released on December 21 in U.S. theaters. It also stars
Laurence Fishburne
,
Andy Garcia
, Kimberly Battista and Aurora Perrineau.