The two Academy Award-winning actresses were spotted filming scenes together for the all-female driven reboot of 'Ocean's Eleven' on Monday, October 24 in NYC.
As filming on "Ocean's Eight" has finally begun in New York City, several on-set pictures have surfaced online. Taken on Monday, October 24, the new images offered the first look at
Cate Blanchett
and
Sandra Bullock
, who were spotted filming together for the first time.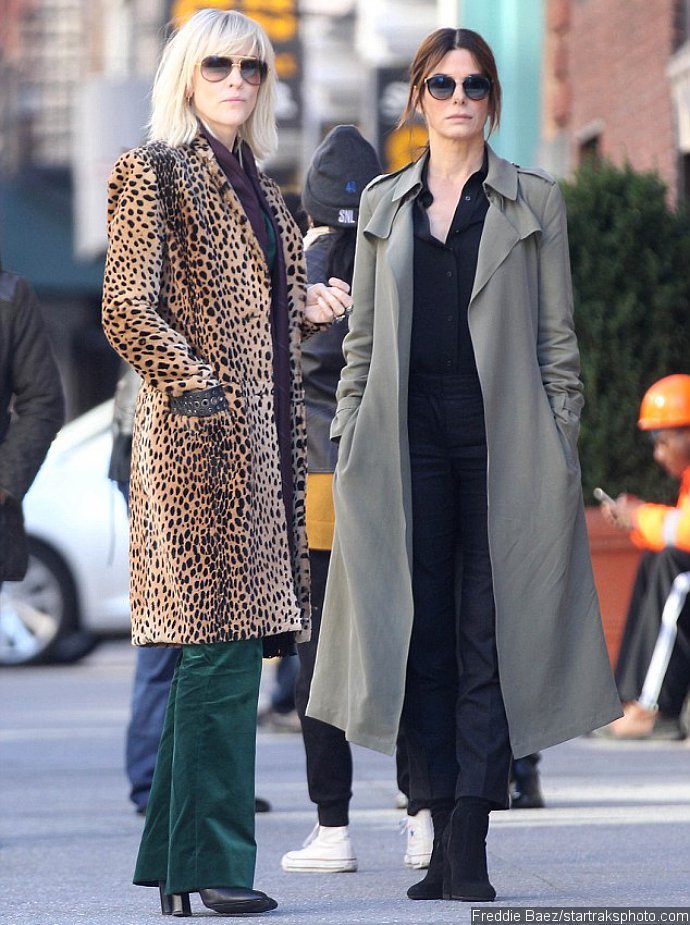 Cate sported a stylish blonde haircut and a flared velour green suit, combining it with a leopard-printed coat and a scarf. Meanwhile, Sandra donned dark trousers and blouse, with a long grey trench-coat and aviator shades. The two Academy Award-winning actresses could be seen laughing and sitting down for coffee as they filmed a scene in a cafe.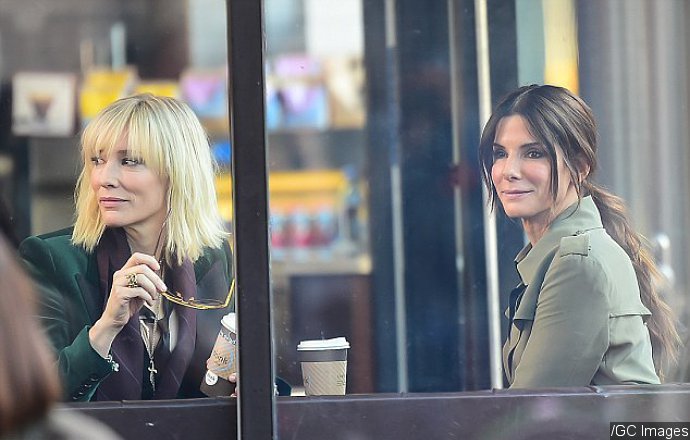 They were later joined by another cast member
Helena Bonham Carter
. The 50-year-old Oscar nominee looked beautiful in a floral-printed dress, which she layered underneath a dark green cardigan. She was seen wearing black socks and vintage shoes while holding a pink floral scarf in her hand.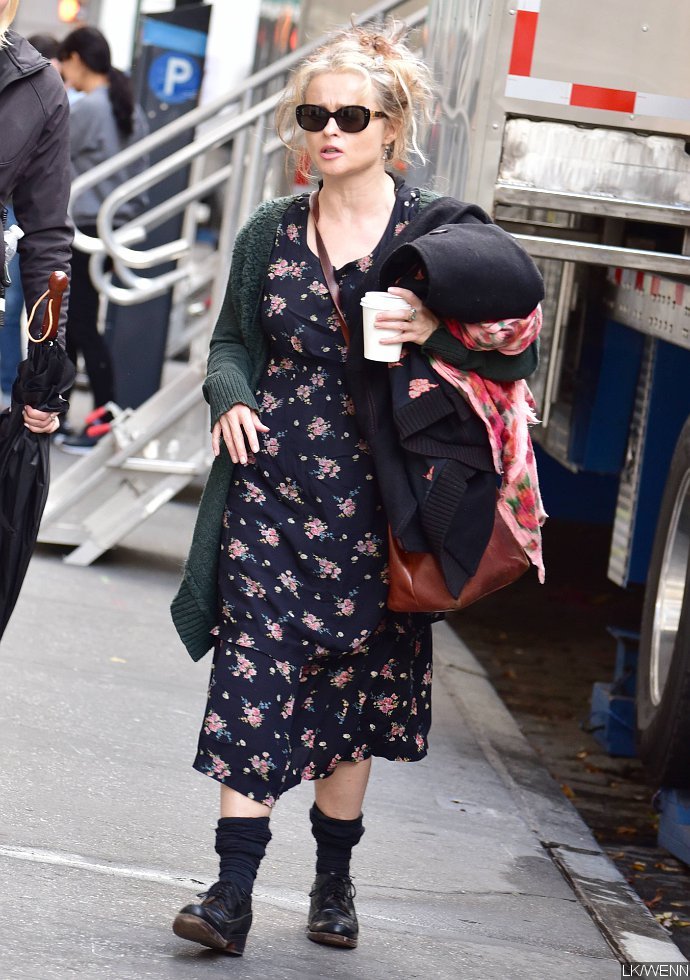 The remaining female lead cast members including
Mindy Kaling
,
Anne Hathaway
,
Rihanna
and Awkwafina apparently have not arrived on the filming set. Furthermore,
Sarah Paulson
is still in negotiation stage to complete the eighth protagonist in the all-female driven reboot of "Ocean's Eleven".
Plot details about the film are being kept under wraps. However, rumor has it, Sandra will play the sister of Danny Ocean, the master thief in the original movies who was portrayed by
George Clooney
. She is said to be the one who rounds up a crew to steal a necklace from the Met Gala in the Gary Ross-directed flick.
Co-written by Ross and Olivia Milch, "Ocean's Eight" is set for a June 8, 2018 U.S. release. "Ocean's Eleven" director Steven Soderbergh serves as a producer, with Susan Ekins executive producing. Greg Silverman and Jesse Ehrman are overseeing the project for Warner Bros.